Letters: Warwick Weighs In, Bay Praise
Rhode Island Monthly readers weigh in.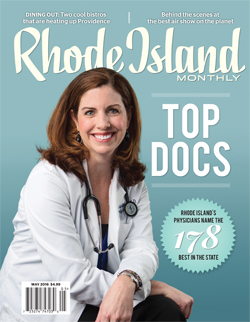 Your highlight of Cranston/Providence in your March 2016 issue, page fifty-one, mentions Pawtuxet Village ("…the bobbing boats of Pawtuxet Village….") but leaves out Warwick. Those boats are still bobbing in Warwick. We're still here, in Warwick. We're still "a lovely village that, while increasingly trendy, is still a world unto itself." In fact, there are many Warwick Pawtuxet Village residents who spend countless hours making and keeping it that "lovely village."
Susan Craft McAllister
Warwick

Really enjoyed Mary Grady's piece in the February issue on the long fight to clean up Narragansett Bay. As someone who grew up in coastal Rhode Island — but left forty years ago — I have memories of how dirty the bay was back then. My eyes may be playing tricks on me, but when I've made my periodic trips back in recent years, the bay looks bluer, and more beautiful, than ever.
Mark Thompson
Kensington, Maryland