Letters: RIers of the Year, a Rear View
Rhode Island Monthly readers weigh in.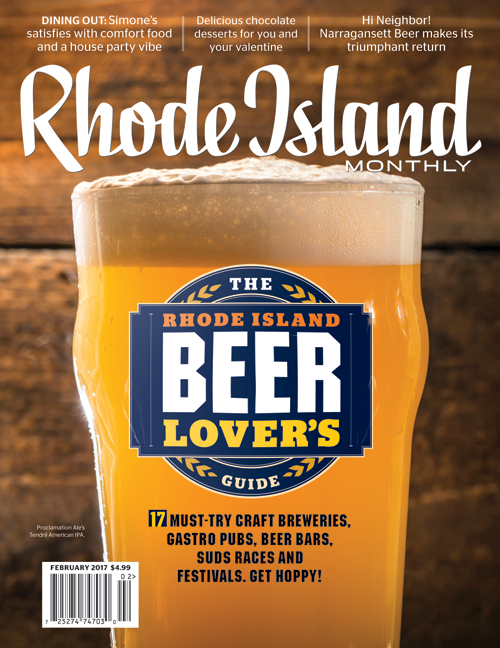 Thank you so much for initiating the piece, "Neighborhood Crime Fighter." Hopefully, it will encourage other neighborhoods to start similar actions.
Cheryl Simmons
Providence

"Rhode Islanders of the Year," December
Thank you for highlighting the work of Dr. Hank Wietsma, Dr. Ernie Finocchio and the newly opened Pets In Need Veterinary Clinic in your December issue.
We are very proud of Drs. Wietsma and Finocchio, both past presidents of the RI Veterinary Medical Association, and appreciate their tireless efforts to make this clinic a reality.
Ralph Pratt, DVM
President, Rhode Island Veterinary
Medical Association
Providence
David Sweet, DVM, DACVS President
RIVMA Companion Animal Foundation
Providence
Wayne Kezirian
President, RISPCA
Riverside

Thank you for the amazing article, "Life's Work," written by Courtney Coelho and photographed by Nat Rea. We love our home/studio in Olneyville.
J Schatz, via Twitter @jschatzstudio

"Mindaugas Bauzys Takes a Bow," Snapshot, December
That dude's butt. There, I said what we were all thinking.
John Nou, via Facebook

CLARIFICATION: In "It's All Relative" [January], we misidentified Harry Adler's alma mater. It's Roger Williams University.