Letters
September Letters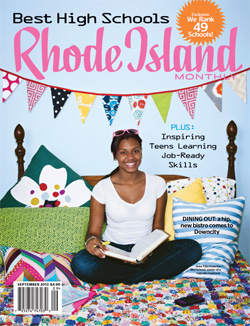 I read your recent article, "Paper, Plastic or Reusable?" [Reporter, July] and as a retired captain of the National Ocean and Atmospheric Administration (NOAA), I'd like to provide additional information about plastics in our waterways.
Legislators and residents all agree that protecting our waterways is a top environmental priority. However, we must base our policies on facts, not emotion. The truth is that plastic bags make up less than half of 1 percent of the American solid waste stream.
Oregon State University stated that claims of the size of plastic debris in the ocean are exaggerated. The study found that if all oceanic debris were consolidated into the size of a football field, plastics would accumulate no further than the one-inch line. The NOAA Marine Debris website states, "There is no island of trash forming in the middle of the ocean nor a blanket of trash that can be seen with satellite or aerial photographs." A ban will have no benefit to the environment.
The government should concentrate on the facts and promote recycling. Plastic bags are 100 percent recyclable and more environmentally friendly than alternatives.
Captain Timothy B. Wright, NOAA (ret.)
Chesterfield, MO
What a pleasant surprise to see a photo of the Rustic Drive-In on the Snapshot page of Rhode Island Monthly [June]. In the description, you mentioned that "a couple" that met at the drive-in revived this special place and began showing family films in 1986.
I wanted to give due recognition to that couple, my Aunt Beverly and Uncle Clem Desmarais, who are both now deceased and sadly missed. This extraordinary couple worked so hard and had ownership or partial ownership of the Park Cinema, the Opera House, the Woonsocket Cinema and other cinemas at some point in their lives.
When they passed on, my cousin Beth operated the drive-in and I believe we all have fond memories of this family operation. Some of the most memorable times with my sister and cousins were spent at the drive-in in the early morning hours when we would help our Memere and Matante make sure everything was tidy for the upcoming evening, which was typically sold out.
This couple was pretty amazing and left behind so much more than a drive-in; they provided us with memories, laughter and the sense that family is the most important responsibility. They left a legacy to be treasured and held close to our hearts. Thanks for the memories, Uncle Clem and Aunt By.
Melissa Marino
Kingston