Learn to Make Bars with Stella Marie Soap
She offers tutorials throughout the holiday season for delicious-smelling gifts.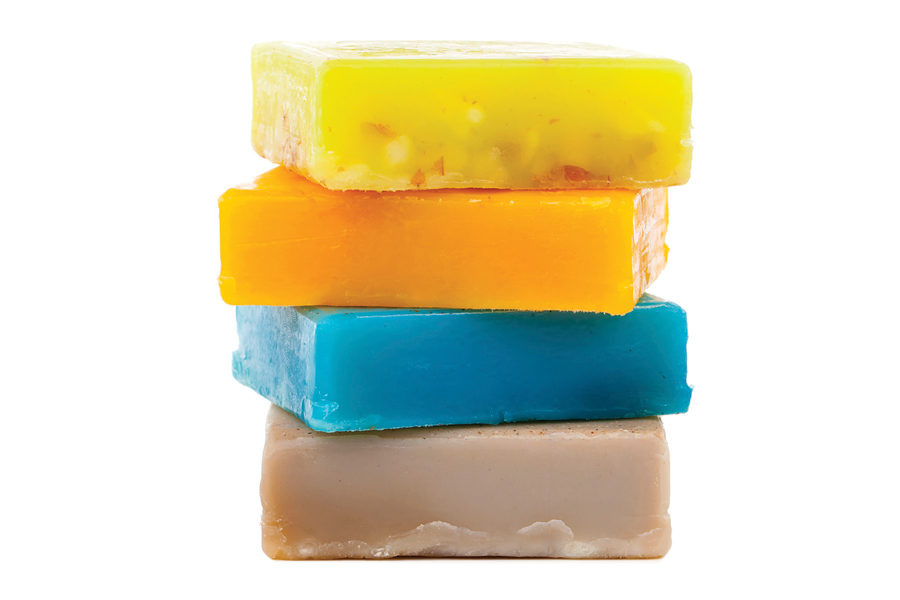 Put a spin on the traditional gift swap by gathering your best friends for a soap-making class. Kim Gonzaga, owner of Stella Marie Soap Company, runs tutorials for groups on Tuesdays and Wednesdays throughout the holiday season. "It's like a cookie swap, only instead of exchanging cookies, people can trade their soap creations," she says. "I have a lot of signups this time of year for people looking for an interesting way to make stocking-stuffers or little gifts for people at the office."
Sign up as individuals or as a group, and each participant will go home with four pounds of handmade soap, which makes twelve five-and-a-half-ounce bars. The scents can be custom-created or you can choose from more than twenty-two house fragrances, including seasonal ones like balsam fir, spiced cranberry, plus frankincense and myrrh. The aromas are created from 100 percent natural essential oils and fragrance oils. Skills learned won't go down the drain. Gonzaga provides detailed instructions in take home sheets as well as a list of resources for materials. "Students can definitely make soap at home after the class," she says.
Classes are $85 per person, or sign up with a group of three or more and pay only $60 per person. stellamariesoap.com, 617-803-8622.