Learn How to Snowboard at Yawgoo Valley
It's cold. That means there's snow at Yawgoo.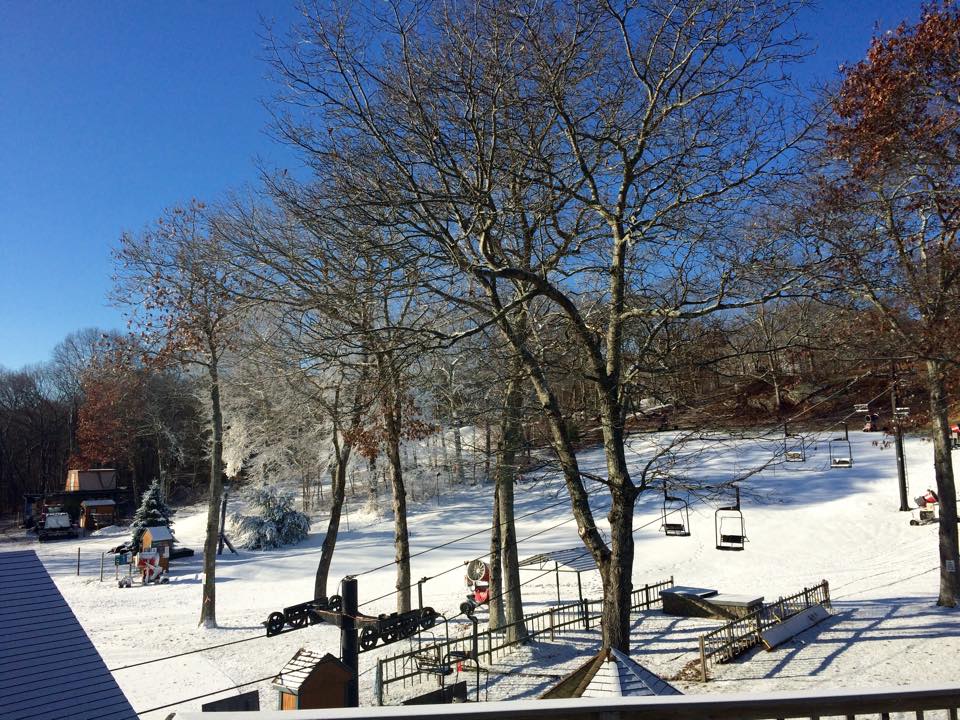 A decade ago, I swore off skiing. A late-afternoon face-full of snow will do that to a person.
My first mistake? I never actually learned how to ski. (I know, I know.)
I'm stubborn, so no skiing. But I didn't renounce snowboarding, and I've always wanted to try.
At Yawgoo Valley, Rhode Island's only ski area, snowboarding newbies can take group lessons for cheap. Adult packages start at $60 and include an hour-long lesson, a lift ticket and gear rentals. The little ones can learn to shred the pow, too; lesson packages start at $55 for kids seven and older.
Yawgoo also offers five-week lesson programs, but they're already sold out. I'm not mad; on sub-zero Saturdays, I'll be in my all-day jammies, drinking hot chocolate and binge-watching "Game of Thrones." Winter is coming. Oh, wait….
What's nicest about the one-off group lessons is they're walk-in only. If you have the snowboarding itch and you're feeling particularly resilient, you can head down to Yawgoo any day of the week and learn how to do it.
I checked in with Cindy Ebling, a ticket gal at Yawgoo, for the scoop on conditions this week. It's been a tough winter so far, she says, but the Beginner's Trail is good to go, and Yellow Jacket, an intermediate trail, will be ready by Wednesday or Thursday. Cindy also offered a few tips for first-time snowboarders:
1. "Dress in layers, that's important."
2. "I think a half-day package is enough for a beginner. A full-day package might be too much, in my opinion."
3. "You don't have to have the nicest snowboard clothes. Just don't wear gloves like Grandma knits because snow sticks to them. And jeans aren't a good idea. They get wet, and they're like cardboard. They never dry."
For more information, visit yawgoo.com.