Leading Super Bowl Football Handcrafted in Cumberland
A Vince Lombardi-inspired creation by a designer for Tiffany and Company is in the lead in auction that pairs the NFL with the CFDA.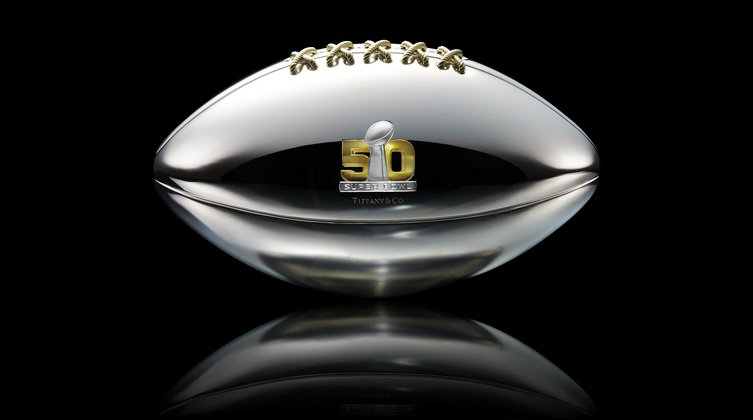 A sterling-silver football made in Cumberland is the leading contender in an auction featuring some of America's leading designers.
The Council of Fashion Designers of America has partnered with the National Football League to create fifty bespoke footballs in honor of Super Bowl 50, which kicks off Sunday.
Participating designers include Georgina Chapman, Nicole Miller, Rebecca Minkoff and Rachel Roy with creations made with materials ranging from Byzantine Antique chains to gold rosettes, Swarovski crystals, leather tassels and silk flowers in honor of the Mexican Day of the Dead.
But the design that leads the bidding comes from Francesca Amfitheatrof of Tiffany and Company (whose favorite team, for the record, is the New York Giants.) Modeled on the football on top of the Vince Lombardi trophy, the "Silver Bullet" design was handcrafted by silversmiths in Tiffany's manufacturing operation in Cumberland, using twelve pounds of sterling silver and .23 pounds of gold. With silversmithing, chasing and polishing, the football took forty-five hours to make.
Tiffany's football has received forty-six bids so far, and the current bid stands at $11,550. The auction goes through February 14 and proceeds benefit the NFL Foundation, which raises finds for young athletes.