Laugh It Up Tonight at Improv
Players from the Contemporary Theater in Wakefield break into song and scene almost every Friday night for some serious competition.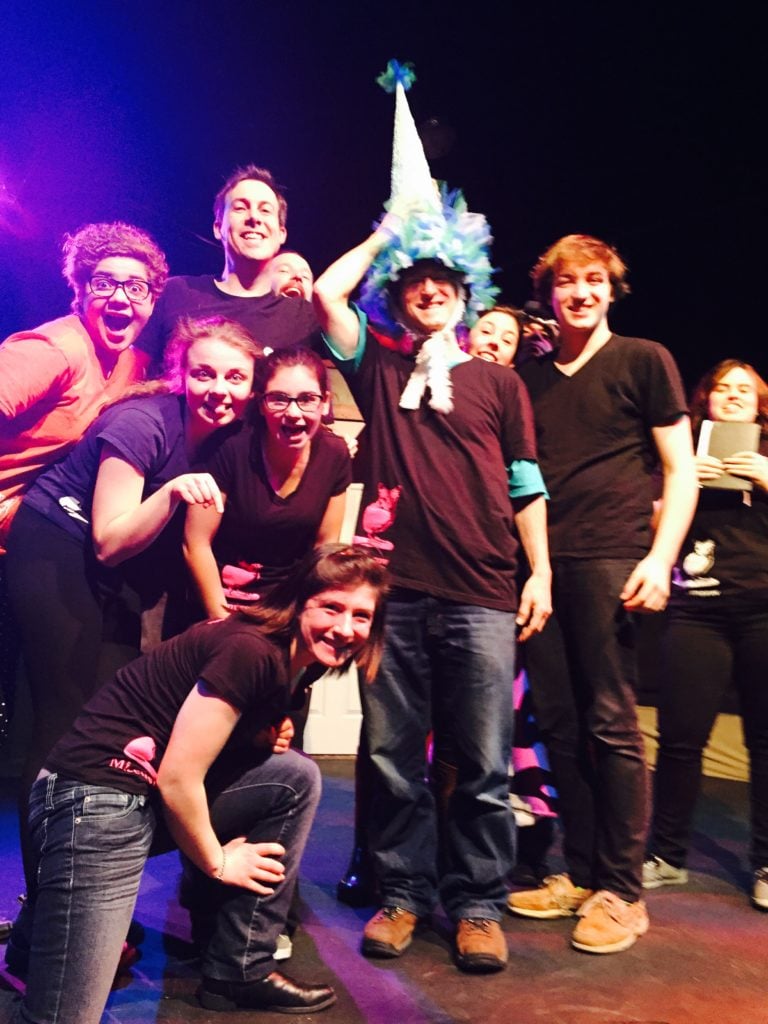 Looking for a good laugh this Friday night? Head to the Contemporary Theater Company in Wakefield.
You'll find players competing for the title of "Micetro" in an intense, improvised competition of word and song. What must they do to prevail? For each scene, the host might ask an audience member what their name is, what their favorite food is, and what they did today, says the theater's managing director, Marissa Dufault.
Then the players are tasked with coming up with a scene based on the answer. They start out in teams, and their performances are rated by the response of the audience. There are six games, including Irish drinking songs. It has a set chorus, and the players make up verses to go around that.
Over the course of the evening, players are eliminated until it's down to two performers who face off for the coveted prize, the Bucci Helmet.
A rotating group performs forty-seven Fridays out of the year, so you have no excuse to miss it.
"Micetro" starts at 9:30 p.m. on Fridays. $8 a person. Contemporary Theater Company, 327 Main St., Wakefield, 401-218-0282, contemporarytheatercompany.com