Larry Rachleff's Final Song
The venerable Philharmonic conductor takes his final bow this month.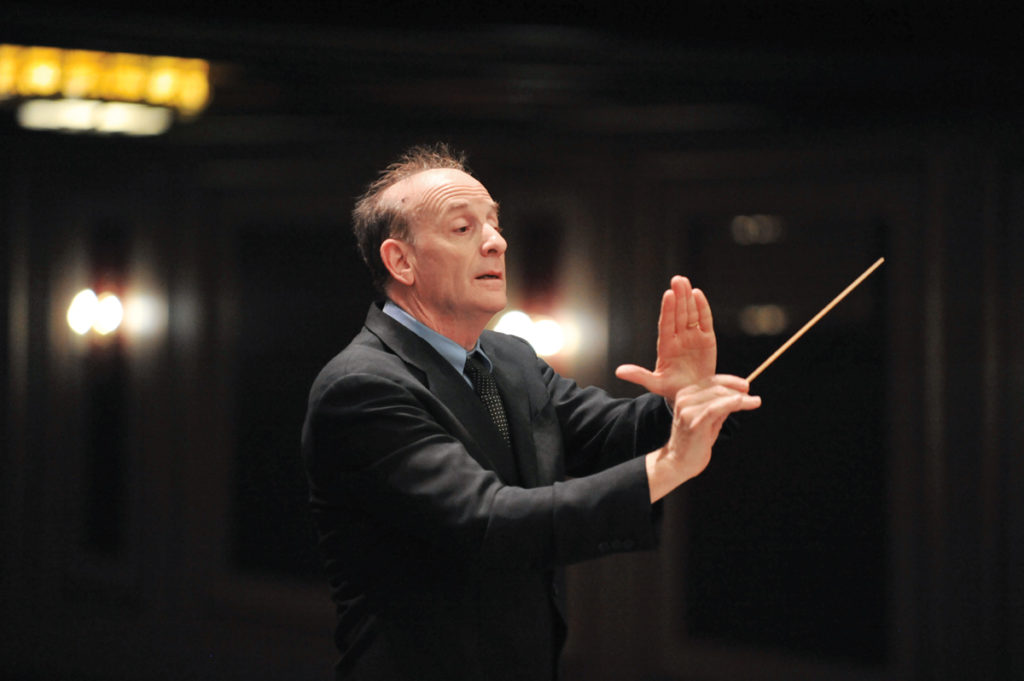 Tonight's concert is Beethoven's Eroica, one of Rachleff's last concerts as musical director and conductor of the Rhode Island Philharmonic. It's a triumphant, bombastic piece, a fitting ending to his time here. Rachleff moves with the music, taut and energetic when excitement builds, and loose and sinuous when it mellows.
A few days before, he walks backstage at the Vets. The sound of a piano playing in the background is accompanied by the whistling whoosh of wind zooming outside the building.
"That wind outside is making a nice C sharp," a man comments. Rachleff laughs and says, "That's me, C sharp!" before striding into his office.
Rachleff began his tenure at the Philharmonic during its 1996–1997 season.
Once a month, every September through May for twenty-two years, he has commuted 3,600 miles round-trip from his home in Houston to Rhode Island, along with conducting other performances in various places. This grueling schedule, coupled with wanting to spend more time with his wife and son, made him realize it was time to pass the baton to a fresh face.
And that fresh face will have big shoes to fill after May 6, his last performance.
Rachleff helped develop the Amica Rush Hour series, created an open rehearsal series, and was instrumental in the 2001 music school merger. During his last four years at the helm, audience attendance grew by 42 percent and subscriptions rose by 23 percent.
But for Rachleff, the most important thing is making classical music accessible to everyone.
"In this world, I think art, beauty, empathy, sensitivity and spirituality have never been more important than they are now," he says. "The arts, and in this case classical music, are a great conduit to the human condition, to people feeling and understanding these elements more deeply."
He is grateful for his time here and is understated in expressing his contribution.
"It's been miraculous to have been here, to have met the people I've met and to have made music with the orchestra and the soloists," he says. "I would like to think that the orchestra has grown and improved; I'd like to think we have embraced outreach to bring more relevant and important experiences to more people."
And now, as strings stop vibrating and the song fades to silence in the concert hall, it's time for a new hand to take up the baton and guide the orchestra. Rachleff bows and walks off stage; the crowd gives a standing ovation, cheering on more than two decades of his success.