Lace Up Your Sneaks for Girls on the Run
The annual race gets girls into running.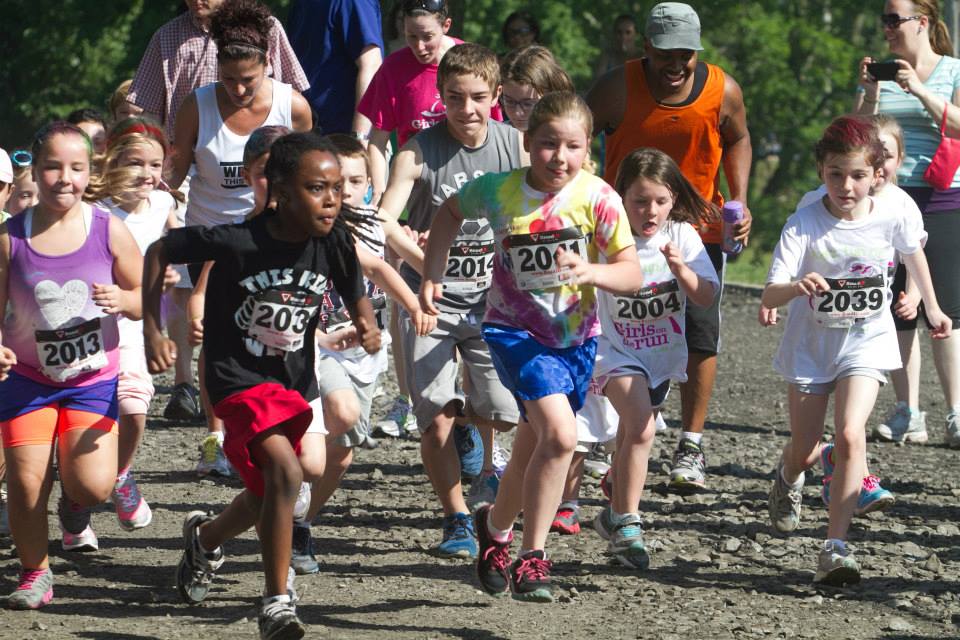 There's nothing like the feeling of your first race. The nervousness the night before that you'll sleep through your alarm and miss the race, the wondering if you've prepared enough, the butterflies in your stomach as you approach the starting line. But nothing compares to the exhilaration of crossing the finish line.
This Sunday, about 150 girls from ages eight to thirteen will get to experience that accomplishment when they lace up to compete in Girls on the Run's third annual race at Roger Williams Park in Providence. The program guides girls through ten weeks of training to prepare for the 5K and pairs them with running buddies to support them through the race.
Organizers already have nearly 500 registered runners. They're hoping another couple of hundred sign up.
"Our goal for this race is to have 800 registered runners so can offer 80 girls full scholarships for the next season," Girls on the Run Rhode Island Executive Director Michelle Duso says.
You can register online until 8 p.m. Friday night and on site at 7 a.m. in the morning.