Kim Trusty Celebrates Female Jazz Greats
The special performance will be at Aurora on September 18.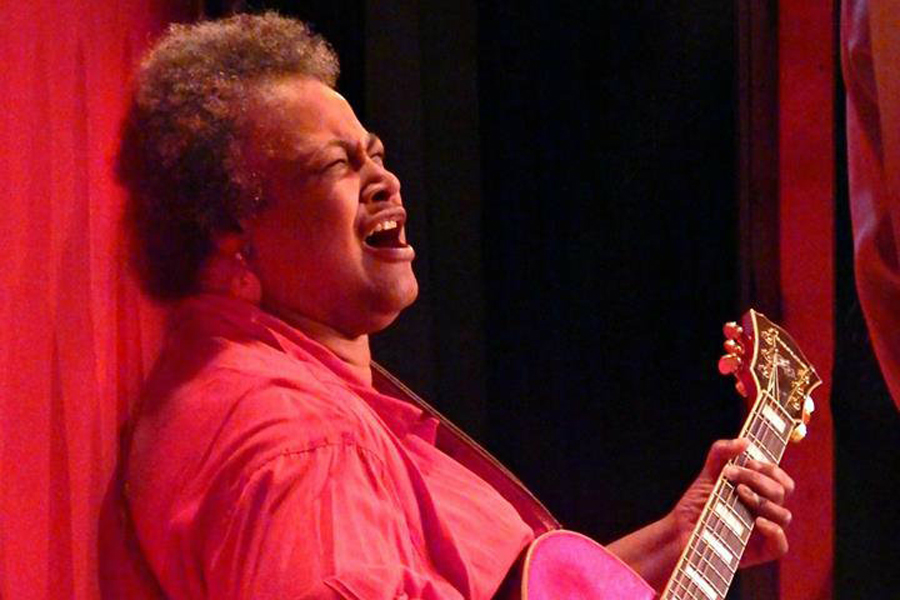 Courtesy of Kim Trusty's Facebook page

The brilliant female jazz singers of the past — Bessie Smith, Ella Fitzgerald, Sarah Vaughan, Billie Holiday, and Etta James — may be well known to music lovers of a certain age, but Kim Trusty wants to be sure their legacy lives on. "That's what this show is all about," Trusty says. "I'm not trying to emulate them, or sound like them, but I'm trying to share them and celebrate them. It's important to appreciate the depth of our roots, even as popular musical styles change." Trusty will bring that celebration to the stage at Aurora, a cozy downtown Providence club in the space that used to be Roots Cafe, in a special show on Sunday, September 18, at 8 p.m.
Trusty, known as a brilliant female jazz singer herself, is also known for her dedicated community work. Besides teaching, she supports local groups from Travelers Aid to the Rhode Island Black Heritage Society. Based in Providence, she has performed all over North America. But since 2012, when she suffered a stroke, she's had to slow her pace a bit. Now she's ready to get out and perform more often. "I'm trying to get back out there," she says. "I've had a few setbacks, but things are better now." And her voice is as powerful and dynamic as ever. Rick Massimo, the Projo's former music scribe, once described it like this: "Think Tracy Chapman and give her twice the power, twice the silk and three times the range. Yeah, that's what I said."
The show, which is part of the Jazz Revelations concert series, is supported by a grant from the Rhode Island State Council on the Arts, among others, helping to keep the cover charge to a modest $5. Aurora, at 276 Westminster Street, has a full bar, plentiful seating and great acoustics. Trusty will be joined by her band, with Paul Bouley on keys, Joe Esposito on sax, Bryan Frankie Rizzuto on bass and Alex Chapman on drums. They'll perform from 8 to 10 p.m.
Take a listen: