Kaleidoscope Theatre Offers $40 Season Tickets
Celebrate the theater's fortieth anniversary with six fairy-tale-themed shows and a special price for loyal season's ticket holders.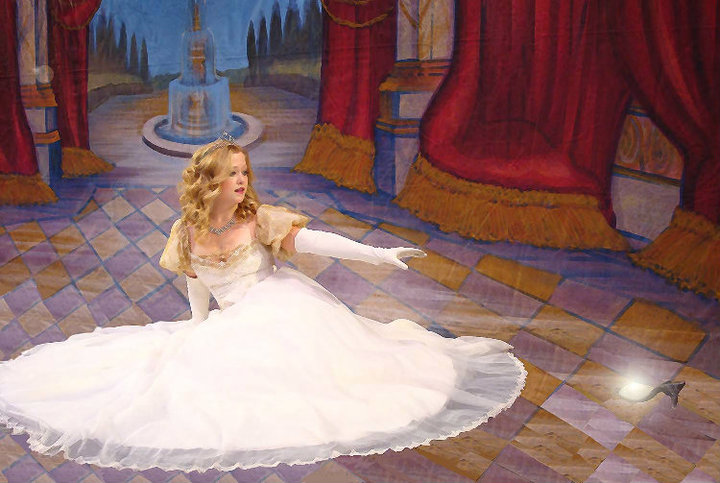 Once upon a time, in the smallest state that ever was, a well-loved theater group turned forty. Kaleidoscope Children's Theatre, one of the gems of the Rhode Island arts community, is celebrating its fortieth anniversary with the upcoming season. Season tickets are now on sale for $40 until April 30. The quirky, delightful collective of actors and directors invites fans to join in on the fun.
The season's theme is "the Fairest of Them All," and it kicks off with productions of the six most well received fairy tale musicals on the stage of the Scottish Rite Auditorium in Cranston throughout July and August. In the fall, the theater will host its very first Halloween event, a fairy tale journey for those too young for the traditional ghouls and ghosts. The hits keep coming with November's "Party of the Year," when Kaleidoscope will honor its history with live entertainment and video remembrances, and a tour of Snow White's Christmas to be performed all over New England to close the year.
David Payton, Robert Zannini and Anne Colaninno founded Kaleidoscope in 1977. Specializing in children's theater and outreach they have won a Rhode Island Monthly Best of Rhode Island Award for Best Children's Theater, the Rhode Island Theater Achievement Award and several others. They first came into the public eye with their Saturday morning TV show on WPRI (back when it was channel 12) and shows at Warwick Musical Theatre, AKA the Tent. With the stated goal "to create and tour with original theatrical productions that entertain, educate and inspire using actors and crew of all ages, backgrounds and abilities," they have toured schools and major theaters all over New England. The fairy tale musicals are particularly well regarded, with works covering classic characters such as Little Red Riding Hood, Hansel and Gretel, Jack and the Beanstalk and Rumpelstiltskin.
In addition to fairy tale musicals, the group also tours schools with the Better Understanding by Listening and Learning about You or B.U.L.L Y. program. Broken into three levels, each one focuses on bullying, but geared towards different grade levels. Marianne Douglas, administrative director of Kaleidoscope Theatre, quoted Wayne Dyer when she spoke about the program: "'When you change the way you look at things, the things you look at change,'" she says. "We get kids to look at their peers and their lives in a different way. We can get kids to see their relationships to each other in a different way instead of just jumping to conclusions." Douglas also acts in the B.U.L.L.Y. program as the teacher in the middle school and high school levels.
If you have fond memories of Kaleidoscope Theatre, let them know by sending pictures, telling them your stories or just coming out to see the shows. kaleidoscopetheatre.com