John Faraone: One Man Band
Providence's musician about town, John Faraone, releases his first full-length album this month.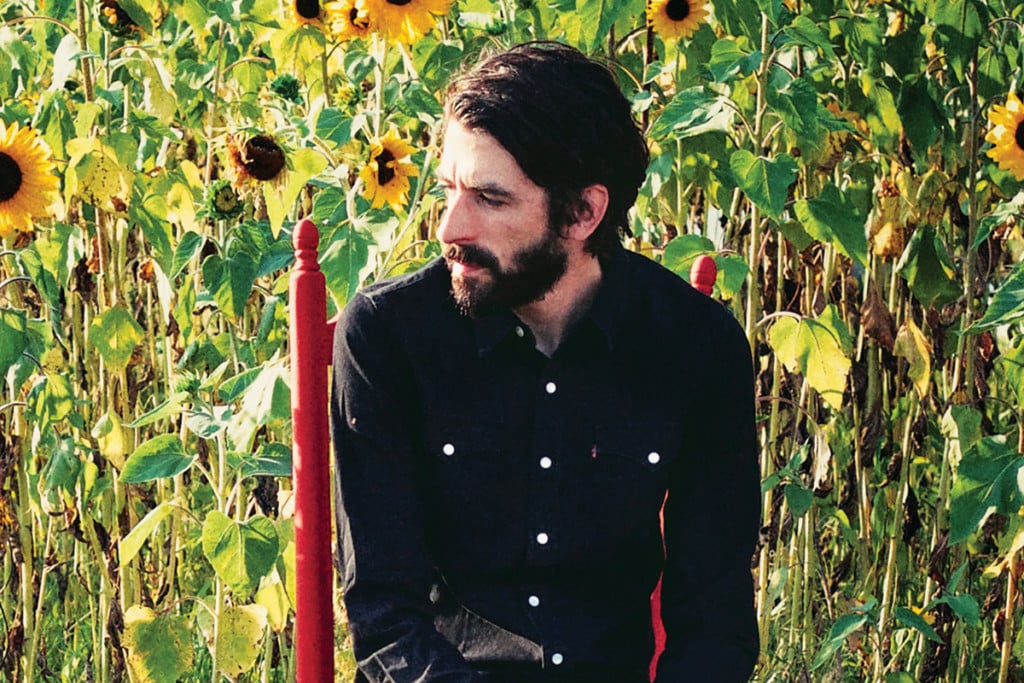 It survived a robbery and a near-endless stream of cash to float it all. But musician John Faraone never gave up on his debut full-length album, Light Upon, an unequivocal labor of love that debuts on September 22. 
At a coffee shop in Providence, Faraone, a regular in the state's live music scene who released a six-track EP in 2013, rehashes his three-year experiment in musical self-production. When his laptop was stolen in a 2014 home invasion, Faraone lost most of his early recordings. In the years since, he wrote scores more to settle on the nine in Light Upon, no easy feat for a musical purist who admits he can be sidetracked by self-doubt. 
The melodies evolved first — with Faraone, a self-taught musician, recording drums, guitar, bass and piano on most tracks — and the lyrics followed. Friend Mat Eastwood assisted with production (a.k.a. "emotional support," Faraone says) and Scott Thompson, of the Boston-based band, INFJ, helped with piano. 
Faraone cites Iron and Wine as a major influence, which is evident in Light Upon's warm tones and sinuous, cinematic lyrics. Jason Molina is another. 
"I don't think there's any song on the album that I sat down and wrote. I think it's just an amalgamation of voice memos and emails and lines in notebooks," he tells me. "I'd go shopping for lyrics. It's like makin' a meatloaf."
The homegrown spirit extends to the album art, a photograph of Faraone taken by his wife, Michaela McCaughey, in the "10,000 Suns" installation in Providence where Faraone volunteered. McCaughey also handwrote the track list and lyrics for the album, which will be available digitally, on CD and in cream-colored vinyl. 
The release show, at the Columbus Theatre in Providence on September 22, coincides with Faraone's 100th show. From there, he'll kick off a Northeast tour with stops in Maine, Vermont and other states. 
"And my buddy, who works at a bug museum in New Jersey, just asked if I wanted to do a show," he says. "And I'm like, 'Yup, you betcha.' I am going to play to all the spiders behind the glass. No touching."
I joke that maybe it's where he'll find a new fanbase. I mean it, too: Even the many-legged tenants of the Insectropolis can appreciate Faraone's unpretentious gifts, from the first twang of the pedal steel guitar in "Oh My," an earnest tune that evokes the early days of a long love, to the final ambient bird chirps in "Silence." Light Upon is a tender, poetic collection of music, and it was well worth the wait. johnfaraone.com