Check Out Oh So African Designs
The Rhode Island-based company sells funky jewelry made by self-taught African artists.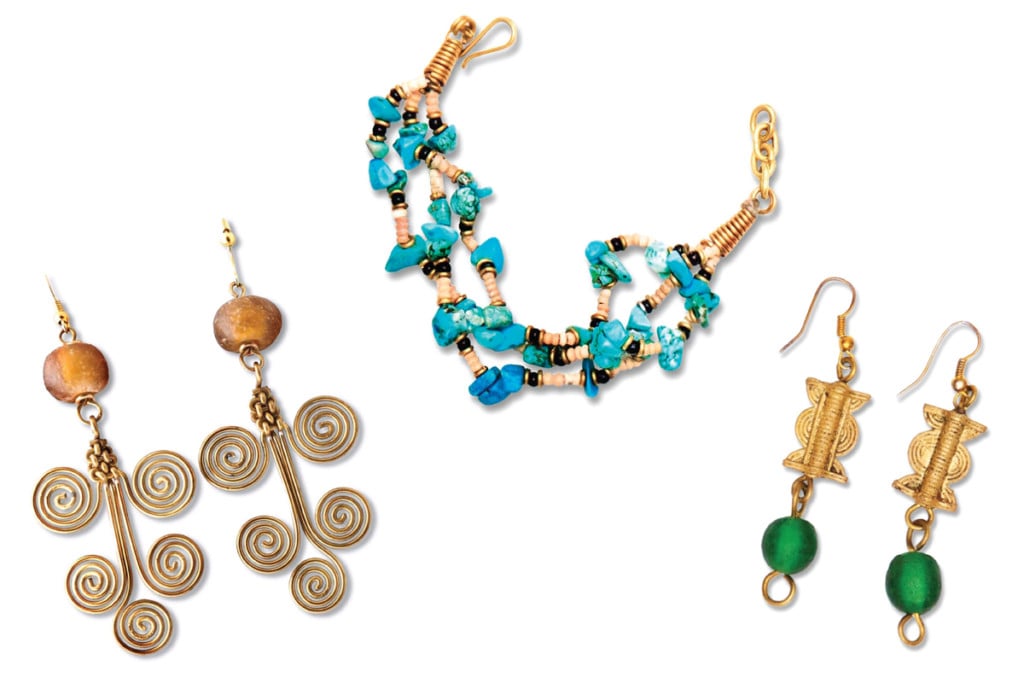 Eileen Kwesiga's Oh So African Designs jewelry is made from found elements.
Buyers of Oh So African Designs' vibrant and vivid jewelry can simultaneously look fabulous and feel good. Eileen Kwesiga — a Kenyan native living in Providence and Bryant University management professor — established her social venture to sell fabulous and funky, ethnic and elegant jewelry made by East African self-taught artisans.
As her friends consistently raided her jewelry box, Kwesiga realized a local market existed for her creations. She designs the pieces, which are made nearly exclusively from recycled, found elements like coconut, polished bone, glass, bronze and wood.
"Each piece has a story; the jewelry is beautiful [and] a piece of culture, too," says Kwesiga, who pays artisans above-market prices and pushes profits into education in African communities. "If you educate children, especially in a marginal economy, they'll go far; education is a pillar in so many things," she says.
The Swahili or Bantu names Kwesiga assigns to each piece "mimic the landscape, the culture, the beauty [of East Africa]."
What does the future hold for Oh So African Designs? Kwesiga has both short- and long-term plans and ideas. By next year, men's jewelry will be added to the collection; later, she hopes to also work with West, North and South African artisans to bring all of Africa's vibrancy to her customers. She also hopes to one day bring RISD jewelry students to Africa to train artisans there. ohsoafrican.com