Rhode Island Monthly - Rhode Island Monthly September 2008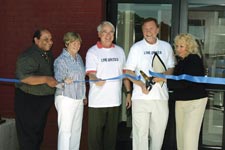 United Way DedicationOn June 21, United Way of Rhode Island celebrated its new location at Calender Mills on Valley Street and the announcement of a special $500,000 fund to support activities in the area. The five-hour block party featured food from local restaurants, live music and activitiesfor the kids.(LEFT TO RIGHT): Abe Hernandez from the Olneyville Homeowners Association; Serena Conley,…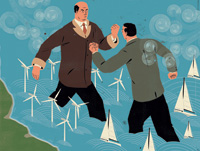 A Mighty Wind Special interests want to do them in, but wind farms could save us big money. Let's ponder that as gas approaches $4.50 a gallon.
The Portsmouth Abbey wind turbine is not among the tourist attractions on the Newport County Convention and Visitors Bureau website, but perhaps it should be. Instead of turning left off Cory's Lane toward the historic Brayton estate and its famed animal topiary gardens, many now bear right into the Abbey parking lot, in search of a different sort of green…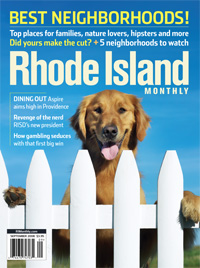 Believe the HypeI don't usually write letters to magazines, but I had to make an exception after I read the review for Chinese Laundry in your last issue ("Dirty Laundry," July). I regularly dine out in the city and heard whispers about Chinese Laundry for over a year before it opened. I was delighted when I first ate there, and…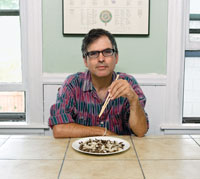 The Bugman Cometh Brace yourself. David Gracer wants you to eat bugs. And his logic has legs: Protein-rich insects one day may be the key to our survival.
It's time to try the giant water bug. David Gracer slides one—a slick, armored insect the size of my palm—from a vacuum-sealed bag and sets it on the lunch plate between us. We're at his kitchen table. The aroma of pan-heated olive oil hangs cozily in the air. I'm chewing on a cricket, and lifting a sauteed cicada off this…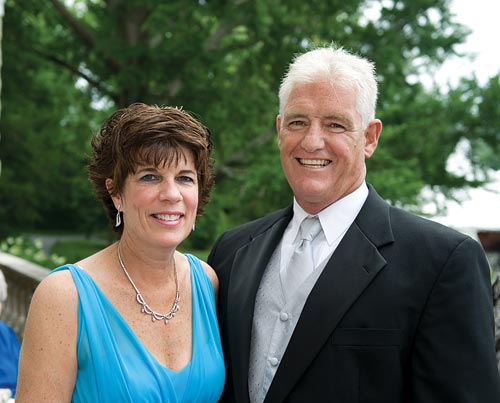 Patriotic Party After being held out of town for far too long, the Fourth of July Ball returned to Bristol with a bang this year. A sell-out crowd donned their finest red, white and blue attire to help raise funds for the Bristol Fourth of July Committee, which plans the town's month-long patriotic celebration. Revelers enjoyed dinner, dancing and root beer floats under a tent on the picturesque grounds of Blithewold Mansion.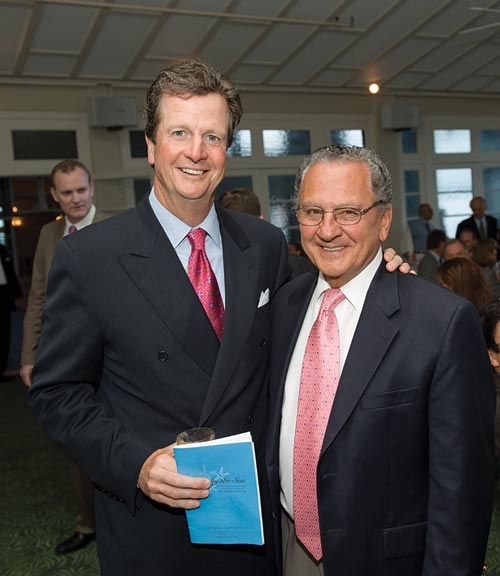 Sunny Side Up The beachy Dunes Club in Narragansett was an ideal setting for the Groden Network's Gala by the Sea benefit. Post-dinner, 300 partygoers grooved to a live band and bid on auction items such as a trip to Ireland and signed artwork by actor Anthony Quinn. The event raised $160,000 for the nonprofit, which provides services to more than 800 children and adults with autism and developmental disabilities.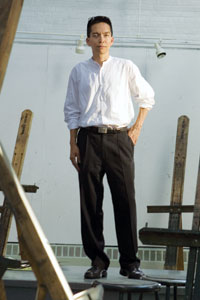 John Maeda Wants to Jump Start Your Brain John Maeda is an artistic computer nerd who designed Reebok sneakers and is constantly challenging people's ideas. But as RISD's new president, the person he tests most of all is himself.
The new president of the Rhode Island School of Design is about to meet, for the first time, the mayor of Providence, his school's home city. The president, John Maeda, has in tow two twenty-something-year-old men whom he wants to introduce to the mayor. More accurately, he wants them to introduce to Mayor David Cicilline the new product they've been…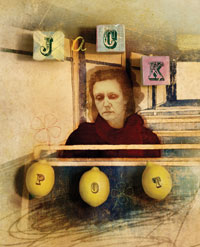 Beginner's Luck? It may not be a chemical addiction, but nothing hooks compulsive gamblers like that first big win.
It has been four years, two months and five days since Tamara Freeman* gambled. Last night, she learned that her daughter's ovarian cancer has returned. As she rides the dawn bus to her job as a nursing director in Providence, Freeman remembers her daughter's last bout with chemo and wonders if it will be worse this time. Then she spies…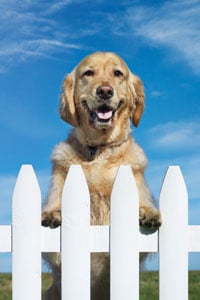 Welcome to the Neighborhood Dog-owning nature lovers, culture-seeking urban aficionados, surfboard-toting lobstermen and suburban commuters with incomes in the stratosphere can all find the ideal 'hood in tiny, diverse Rhodie. With property prices at their lowest in years, it's a good time to look around and wonder whether you, too, are in your perfect neighborhood.
Ever notice how people don't say they're from Cranston or Warwick, they say they're from Pawtuxet Village?That is the hallmark of a really good neighborhood—it commands fealty. It also has its own look and feel and sense of community, its own shops and restaurants (mostly) and its own real estate trends.Neighborhood living isn't for everyone. Some people would rather live…