Rhode Island Monthly - Rhode Island Monthly February 2009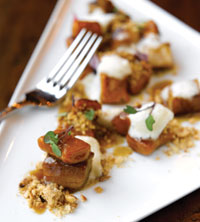 Tastings Wine Bar and Bistro Would you be shocked if we told you Foxboro's newest draw has nothing to do with football or beer?
Tastings Wine Bar and Bistro 201 Patriot Place, Foxboro, Massachusetts, 508-203-9463, tastingswinebarandbistro.com. Open for lunch on Saturday and Sunday, dinner seven days a week. Reservations accepted. Wheelchair accessible. Parking lot. Cuisine New England in a pot with a few noteworthy additions. Capacity About seventy indoors, including a private table shielded by a curtain, plus room for thirty more outdoors. Vibe…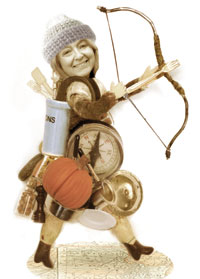 Stalking the Perfect Parsnip Locavores say we should only eat food that's locally grown, which is easy enough in the summer. But what about the wintry depths of February? One woman rises to the culinary challenge.
The New Oxford American Dictionary named "locavore" the word of the year for 2007. Not so long ago, we just had to be green. But locavores are far more demanding. Coined in 2005 by four women in San Francisco, locavores propose that people should eat food grown within a 100-mile radius of where they live. They urge consumers to buy…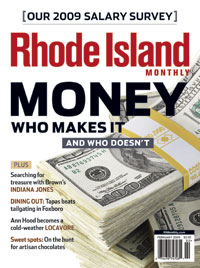 Face Forward This is the paradox of growing older in the twenty-first century: We feel proud to be wiser, smarter and more comfortable with ourselves on the "inside," yet are told to be ashamed of and fight any signs of aging on the outside . Why is it now perfectly normal to put botulism, plastic and animal fat into our…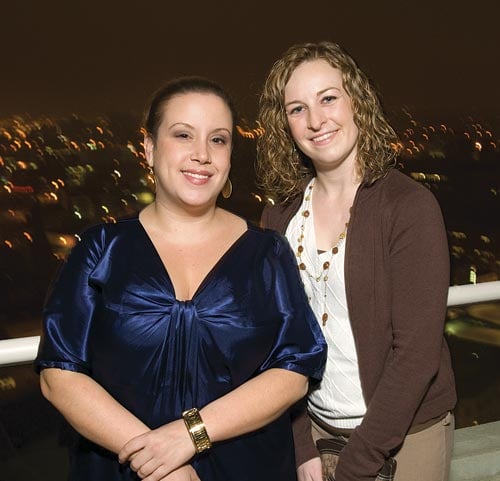 Sweet Spot The Arts and Business Council commandeered two penthouses at the Residences at the Westin for their Sweet Suite Soiree, a bash featuring live music and hors d'oeuvres passed by the Providence Roller Derby. VIP guests then headed to Tiffany & Co. for a private dessert reception and local art exhibition. The $6,500 raised will support the Council's programs and services.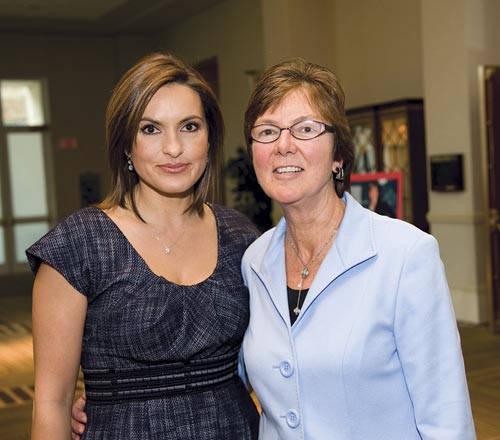 A New Day Mariska Hargitay, a.k.a. Olivia Benson, sex-crimes detective on NBC's hit drama "Law & Order Special Victims Unit," headlined Day One's thirty-fifth anniversary luncheon at the Westin. The event, attended by more than 400 supporters, helped to raise awareness and money for Day One's (formerly the Rhode Island Rape Crisis Center) treatment, intervention and prevention services.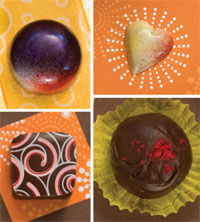 Undercover Chocolatiers As Valentine's Day approaches, adventures in artisan chocolates await right next door — if you know where to look.
One happy day not long ago, I found myself nearly up to my elbows in warm Yucatan chocolate in an out-of-the-way North Kingstown industrial park.It was not the experience I was looking for when I set out to visit Rhode Island's trio of undercover chocolate makers—the state's small producers of high-quality confections with no brick-and-mortar stores.But don't worry. I got…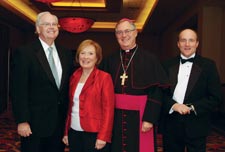 RI Scene Rhode Island Monthly's Partner-Related Events and Promotions
The 33rd Annual Bishop's Ball The 33rd annual Bishop's Ball was held on October 24 at the Twin River Event Center. More than $230,000 was raised in support of the hospital's strategic plan to consolidate services at Our Lady of Fatima Hospital, and critical community outreach programs like adult diabetes and pediatric dentistry. At left (left to right): Hospital trustee…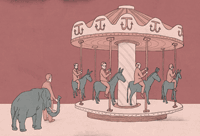 RI, the One-Party State With a scant ten Republicans at the State House, checks and balances are long gone; will accountability follow?
Into every political life comes a reckoning. June Gibbs' moment came right after the polls closed. On Election Day, the longest-serving Republican state senator was stationed, as she had been for the last twelve elections, at her own polling place. At about nine o'clock, Gibbs stared her numbers in the eye and she knew. "I won. But not by the…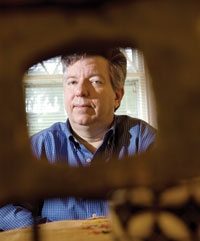 Time Traveler This Brown archeologist and genius grant winner travels distant jungles and ancient worlds, and brings what he finds back to share. Just don't call him Indiana Jones.
Stephen Houston walks his own path. It sometimes puts him in harm's way. But that's as much a part of his career turf as jungle muck sucking at his boots. In 1986, for example, at the height of local guerilla activity in northern Guatemala, one of Houston's coworkers was taken by local insurgents as he scouted for ancient house mounds….