Rhode Island Monthly - Rhode Island Monthly December 2008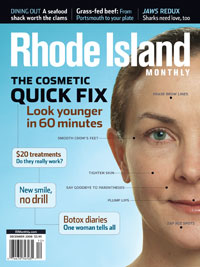 Prison MattersGail Braccidiferro sets forth grievances about the operation of our department's correctional institutions in "Outside These Walls," . She summarizes her experience as one of being subjected to "mindless authoritarian behavior" and suggests that "protesting or asking to talk to a higher authority seems not only fruitless but dangerous. How can I be sure a complaint won't result in…
Face Time The newest cosmetic procedures boast close to no downtime and natural-looking results. No wonder everyone (even your doctor) wants to do lunch.
You know what they say. After thirty, it's bangs or Botox. A growing number of people are choosing the latter: Cosmetic medicine is now an estimated $12 billion a year industry in America. This is no Los Angeles. In Rhode Island, vanity is a term for license plates. "People in New England feel they should age gracefully," says Dr. Leon…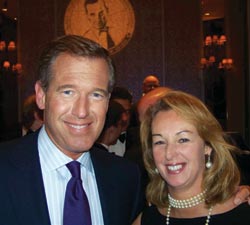 NBC 10 WJAR Wins Edward R. Murrow AwardThe Radio-Television News Directors Association honored NBC 10 WJAR with the Edward R. Murrow Award in overall excellence in electronic journalism. The award was presented at the RTNDA Awards Dinner on October 13 in New York. Left: Brian Williams, anchor and managing editor, NBC Nightly News with Betty-Jo Cugini, vice president of news,…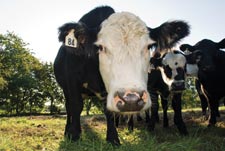 Pasture-ized There's a new cow in town. Reared the archaic way—on that under-used natural resource, grass—it makes for a steak that's as local, and as delicious, as beef gets.
It's a bustling night at La Laiterie, Matt and Kate Jennings' cozy, elbow-to-elbow Providence restaurant. I've not come for the excellent cheese, like the couple next to me, or for a flight of wine, like the couple next to them. No. Solo and on a grass-fed mission, I'm here for the beef. It arrives. Five slices of char-grilled sirloin, medium…
Guilty, Even While Innocent In Rhode Island, those charged with committing a crime while on probation go straight back to the ACI, and stay there—even if acquitted of the later charges.
The cameraman squints into the viewfinder and brings Lisa Richmond and her daughter, Nikki Bishop, into focus. They are but minor characters in this film about injustice. But when your stars are ex-cons, character development cannot be ignored. And Richmond and Bishop are staunch advocates for their next-door neighbor, Phillip Jackson."A gentle giant," says Bishop.The documentarians and their interview subjects…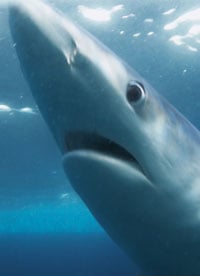 Bad Reputation Sharks are being wiped out by the tens of millions around the world. So why are we so slow to come to their rescue? Off the coast of Narragansett, a local diver invites us to see past the stereotypes and meet our neighbors.
Last spring, I attended the Rhode Island opening of Sharkwater, an independent documentary by conservationist filmmaker Rob Stewart. The film depicts anything but the man-eating monster we remember from the 1977 movie Jaws. In Stewart's film, sharks are the victims, of finning, and his portrayal of the animals and their human predators earned top prizes at film festivals all over…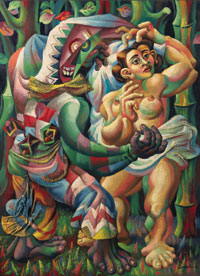 Dance Fever For twenty-five years, the painting sat forgotten in a basement. Today, it is a world treasure. But this isn't the first time Danza Afro-Cubana has set off fireworks.
In the summer of 1970, when artist Roberto Julio Bessin was sixteen, his grandfather gave him a painting. The two were spending the summer fishing on Long Island Sound, and the gift was a gesture to encourage the teenager's dreams of becoming an artist. Thirty-seven years later, the painting was auctioned for $2.6 million last May.It is hard for anyone…
Birthday Bash Commemorating the estate's hundredth birthday in high style, Blithewold's "The Celebration of a Century" gala drew a crowd of nearly 400. Guests lingered over a candlelit dinner served on the property's sweeping waterfront lawn and danced well into the night to the twenty-six-piece Bion Orchestra. A chunk of the $220,000 raised will fund the replacement of the mansion's original slate roof.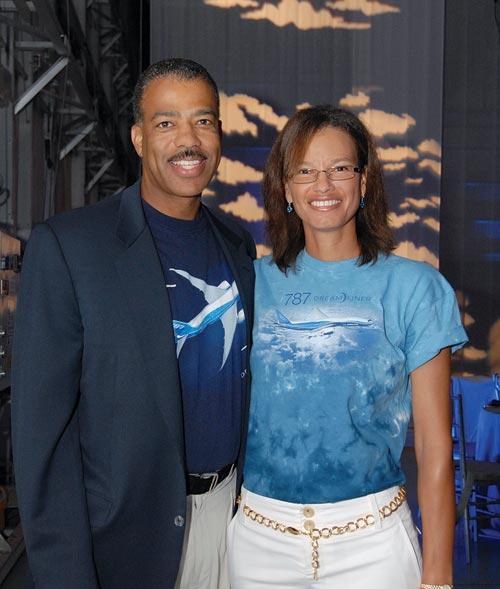 Come Fly With Me North Central State Airport was a fitting backdrop for Crossroads' creatively themed benefit "The Journey Home." Guests sipped cocktails on the tarmac, enjoyed dinner served by waitstaff dressed as pilots, and tested their luck in a raffle featuring trips to Key West and Sedona. The fun grossed nearly $400,000 for Crossroads, the state's largest provider of services for the homeless.