International Tennis Hall of Fame Museum Grand Re-Opening
The sports museum has been completely renovated and now features multimedia technology, including a hologram of Roger Federer.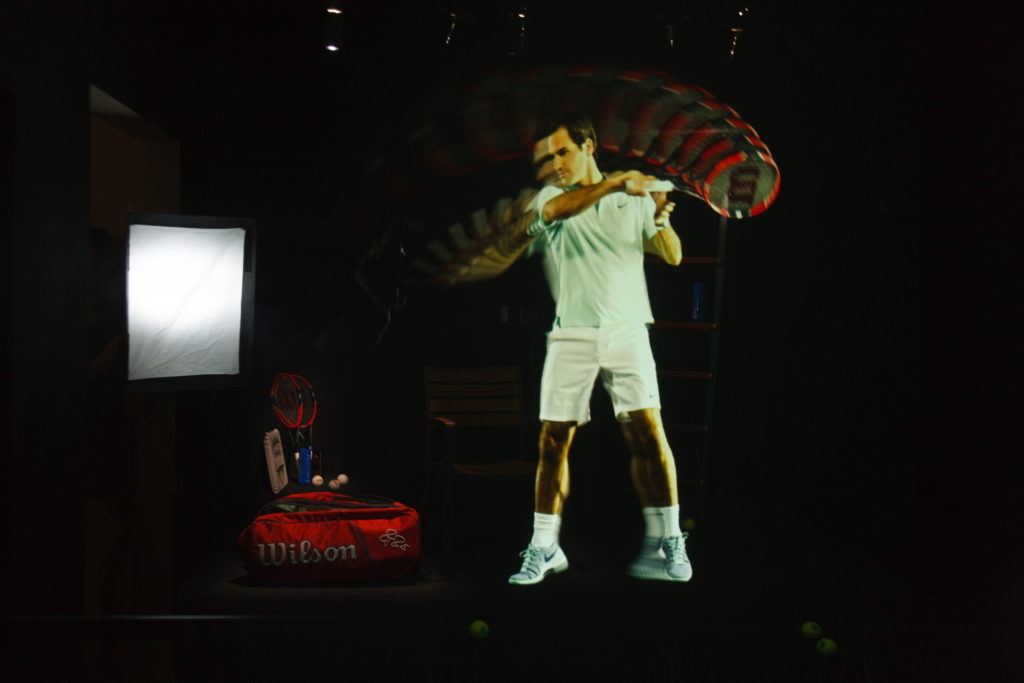 Newport's International Tennis Hall of Fame has redesigned its entire museum. As a part of my tour, I spent the morning having a nonchalant sit-down with tennis legend Roger Federer about his love for the game. Okay fine, it was just the Hall of Fame's miraculous hologram of Federer. But for the record, I dodged every ball served and sweaty towel thrown my way.
Following the $3 million dollar museum renovation came a substantial incorporation of multimedia technology. In fact, the hologram of Federer is the first use of holographic technology in a sports museum in the nation. Other technological advancements in the museum include various interactive trivia activities, including "You Call the Shot," where visitors can sit behind the mic and broadcast a professional match. The museum galleries also now display more than 1,900 artifacts of tennis history, including collections of trophies, equipment, art, fashion, publications and more.
The remodeled museum created a consistent narrative highlighting the hall-of-famers who essentially shaped the sport into what it is today. According to Museum Director Doug Stark, the inspiration for the grand re-opening was to create a more entertaining exhibit to appeal to a younger audience, while emphasizing to visitors how relevant, and historically significant, tennis truly is.
194 Bellevue Ave, Newport, 401-849-3990, tennisfame.com
Top four photos by Alexander Nesbitt.
Photo by Jen Carter.