Inside Pawtucket's Super Fun Activities Club
The Pawtucket-based club lets big kids play nostalgic games.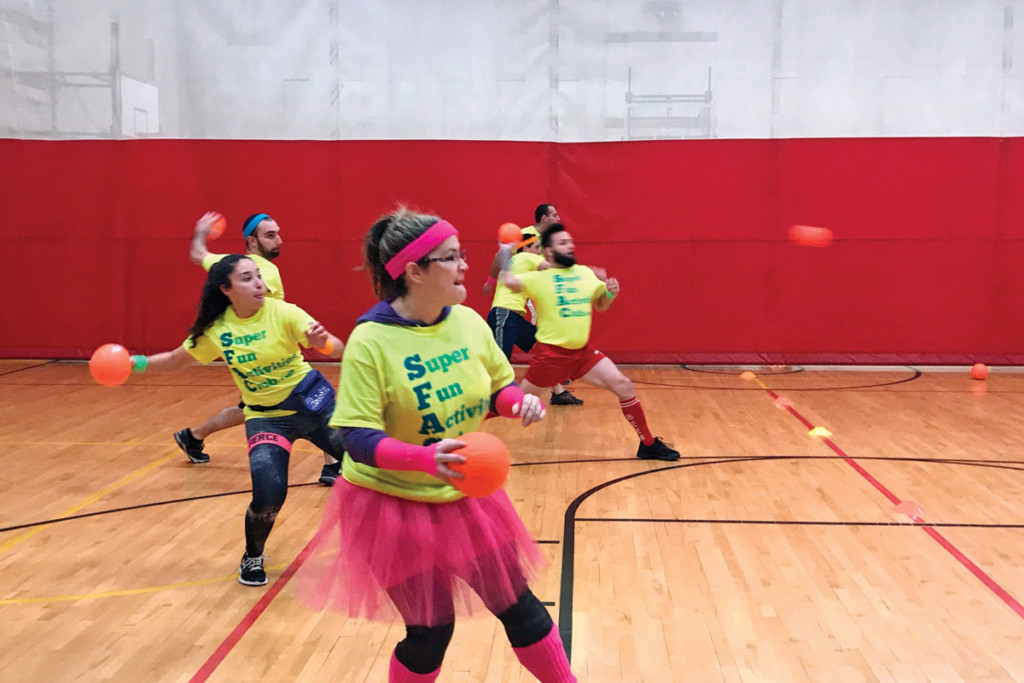 The League: Dodgeball
The Rules: Similar to traditional school yard rules with co-ed teams of ten to fifteen.
Why It's Awesome: It starts with a glow-in-the-dark party for players and progresses to play on a trampoline and outdoors on sand as the weather gets nicer. Keep in mind, it's not about who wins, it's about socializing, exercising and having fun.
Sign Up: Monday or Thursday games at the Pawtucket YMCA.
The League: Volleyball
The Rules: Traditional volleyball rules. Teams are made up of eight to nine and are co-ed. Games are played with rally scoring to twenty-five points.
Why It's Awesome: The rules are taken lightly in favor of dancing to the music and giving high fives. Plus SFAC spices up the experience with glow-in-the-dark and beach volleyball, as well as a trip to the bar afterwards to keep the fun running.
Sign Up: Tuesday and Wednesday nights at the Pawtucket YMCA.
The League: Flag Football
The Rules: Traditional rules played on both grass and the beach. There are twelve co-ed teams, and games involve two twenty-five-minute halves.
Why It's Awesome: Playing any game beachside is a treat in itself. This is a league for fun lovers who want to spend time with others and make new friends.
Sign Up: Sundays from 10 a.m.–noon at Max Read Field in Pawtucket.
Games start the first week of April and end the first week of June. Join online as an individual or with a small group for $69, or as a whole team for a discount. Members must be twenty-one-plus, due to team sponsorships by local bars. superfunactivitiesclub.com