How to Enjoy Low-Carb Dining at Restaurants
Fun diversions at local restaurants distract from the fact that you're not eating doughy pizza and greasy wings.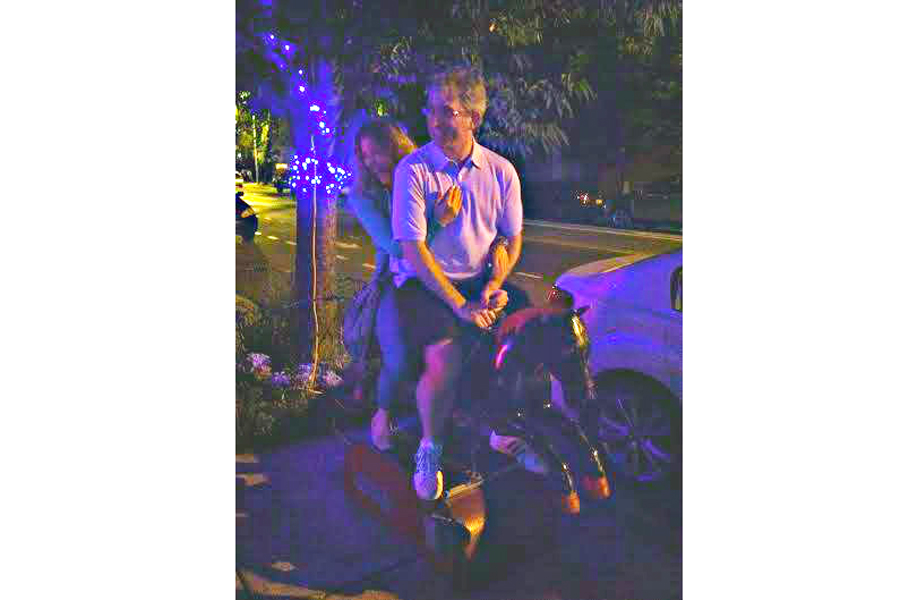 Guest blogger Stephen Donovan is excited to be living in Providence. As the new co-host of "The Heather and Steve Show" on LiteRock 105.1 with Heather Gersten, he is exploring the local dining scene and will blog about his adventures for Rhode Island Monthly each month. Follow him on Twitter at @StephenDonovan1.
Low-calorie diet? What are you supposed to do?
Long-time readers of this blog may recall a decision I made to go on a low-carb diet.
That would beg the question: How can you do that and still go out and enjoy all the culinary delights that this state offers? A fair question.
You can't just stop going to restaurants. That would be terrible. The trick is, you have to go to places that offer something else in addition to food.
Case in point: Julians (318 Broadway, Providence, 401-861-1770, juliansprovidence.com).You may remember my previous post about Julians being low-carb friendly (a nice piece of steak and grilled asparagus for $20!). But get this – greeting you, right on Broadway as you enter the joint – they have a working '60s-era (I'm guessing) horsey ride. For free. Last week, while my friends were enjoying carb-friendly – and very delicious – meals, I pulled our waiter aside, and, sure enough, got the go ahead. "Yeah, that's strong enough for adults to ride. Happens all the time," he says.
Four minutes later, me and my lovely girlfriend, Alissa, are astride this carnival beast, ready to go.
A few tips if you too want to embark on a career as a pretend-rodeo fella:
Whatever you may hear, area homeless men should not be taken up on their offers of "holding the lady's purse" for the duration of the ride.
At least while the weather's good, there will be other patrons dining outside. If your experience will be anything like mine, these patrons will silently beg you with their eyes to not ride the horse. You can't give in. Not only do you owe it to yourself, but you owe it to America to get atop that horse. Now, if you can maintain eye contact with said patron the entire time that pretend bronco is bucking, your night will be made.
Take pictures.
So, take heart, my home-cooking-fearing friend. Deciding to go low-carb does not have to mean a lifestyle of forced solitude. How about the train at Angelo's Civita Farnese restaurant (141 Atwells Ave., Providence, 401-621-8171, angelosri.com)? Your non-diet friends can partake in Angelo's absolutely delicious chicken parmesan (I don't think anyone enjoys a chicken parm more than Irish folks), while you put in a quarter, and watch the train travel along the perimeter of the restaurant. Since Angelo's installed the train in 1996, it has raised $15,000 for local children's charities. How great is that?
So, keep the faith, healthy eaters. There's still a whole world out there, just waiting to be enjoyed.
Read Stephen's other food blogs:
World Cup Fever Grips Rhode Island
What Happens When a Carnivore Dates a Vegetarian?
Why Dining at the Bar is the Best
Top Dessert Spots From a Newbie
The Best Slice of Pizza in Town