How To Do Gallery Night Like a Pro
Tips from a Gallery Night Providence groupie for the last event of the year.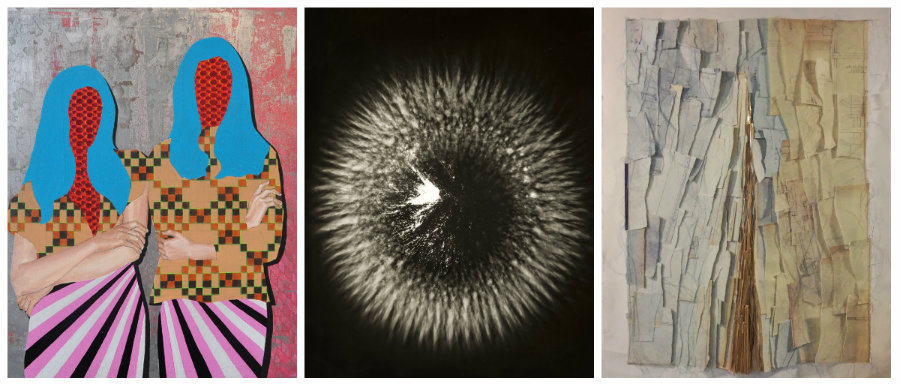 Hey Gallery Night, what's with the winter pile-on? We already have to deal with the impending dark, cold and mucky snow-and-sand combo. In winter, there's also a hole in the calendar where Gallery Night Providence used to be.
I get it: too chilly for self-guided tours. And I doubt the lovely galleries want packs of us tracking in the aforementioned muck every third Thursday in winter, sniffling and swishing around in our seasonally appropriate gear.
Wise move, Gallery Night. I'll stop pouting now.
Since this Thursday's event is the last until March, my Gallery Night hopes are high. Here's the plan:
COLLEGE HILL
Chazan Gallery, inside the Wheeler School on Angell Street, is a great place to start. This month, see work by Peruvian artist and RIC associate professor Juan José Barboza-Gubo.
Grab some wine and cheese and browse Barboza-Gubo's solo show — themes: time, action and marks — then head down Angell towards Brown's David Winton Bell Gallery for "She," an exhibition of contemporary paintings, sculpture and video that explore the female form and, for a few of the eleven artists, feminism and the objectification of women.
After the Bell, zip down College Street, parking on Benefit, and spend some time at the RISD Museum, where you'll get lost in a world of alternative art in "What Nerve!" The large-scale exhibition features an installation by the late, great Providence-based collective, Forcefield, and, wow, it sticks with you. Cross my heart, those knit-clad mannequins were moving. Especially the freaky ewok look-alike. I shudder and digress.
Afterwards, walk over to the Providence Art Club, just a trot down Thomas Street, for the annual "Little Pictures Show and Sale." You'll want to buy everything.
The final can't-miss spot on College Hill is newcomer Cate Charles Gallery, on South Main Street, home to a living room-appropriate blend of textured seascapes, portraits, mixed media and sculpture.
DOWNCITY to the WEST SIDE
In Downcity, catch URI Providence's latest exhibition, "Art and Healing," a collection of work by fine artists, art therapists and others.
After URI, drive over the service road towards Federal Hill, where Gallery Z's new space, Studio Z at the Butcher Block Mill on Eagle Street, hosts a collection of travel photographs by Providence-based artist, Alan Metnick.
I'm most excited about the final stop on this haphazard tour: GRIN, located in the Plant on Valley Street in Olneyville, is hosting "Teem," an installation and flat-file exhibition featuring the work of thirty-five contemporary artists. Be one of the first to see the 2D works before the official opening reception (Nov. 22), then head next door to Bocado, a relatively new tapas bar (reviewed in the November issue of Rhode Island Monthly; on newsstands now), and satiate your artistic soul with — what else? — paella, flan and a pitcher of house sangria.
(NOTE: Tour-goers can also hop on a free Gallery Night bus, which stops at five galleries. I like to zigzag, packing in as many spots as possible before my stomach grumbles. It's already asking for paella.)