How to Build a Prize-Winning Gingerbread House
The Artists' Exchange's Emily Urban gives us some insider tips on what makes a winning house for the organization's annual contest on December 6.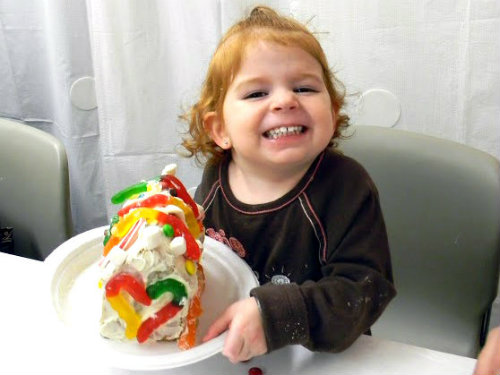 1. Think Outside the Graham Cracker Box
2. Families Make Great Teams
3. Remember: Candy can be Squished, Bent, Molded, Shaped
4. Frosting is Your Friend
5. Don't Eat ALL of Your Decorations
6. Most Importantly: Creativity is Key!
The Gingerbread House Decorating Contest is from 9 a.m. to 6 p.m. on December 6 at the Artists' Exchange, 50 Rolfe Sq., Cranston. Tickets are $13 per house, materials included. Prizes will be awarded to winners in each age level category. The event includes raffles, holiday grab bags, artisan sales, photo stations, free previews of A Christmas Carol, pizza, hot chocolate, cider and more. Advanced registration recommended. Call 401-490-9475 or visit artists-exchange.org for more information.