House Lust: Live in a Church, Steeple and All
This South Kingstown single family, on the market now, was once the Old Perryville Baptist Church.
Churches are so dramatic and dreamy. Churches converted into homes, well, even dreamier.
This 111-year-old South Kingstown property, marketed by Randall Realtors, served as the Old Perryville Baptist Church before being converted into a single-family home.
The property itself is a marvel, all stone walls and stunning views. According to the listing, it boasts views of the ocean and a neighboring working farm. Climb up into the home's bell tower and you'll get a clearer view to Montauk and Block Island — a Rhode Island fairy tale, am I right?
I can't see why you'd ever want to leave, but just in case: the South Kingstown Land Trust's hiking trails are a short walk from the property, too, as is Wakefield center and Matunuck State Beach.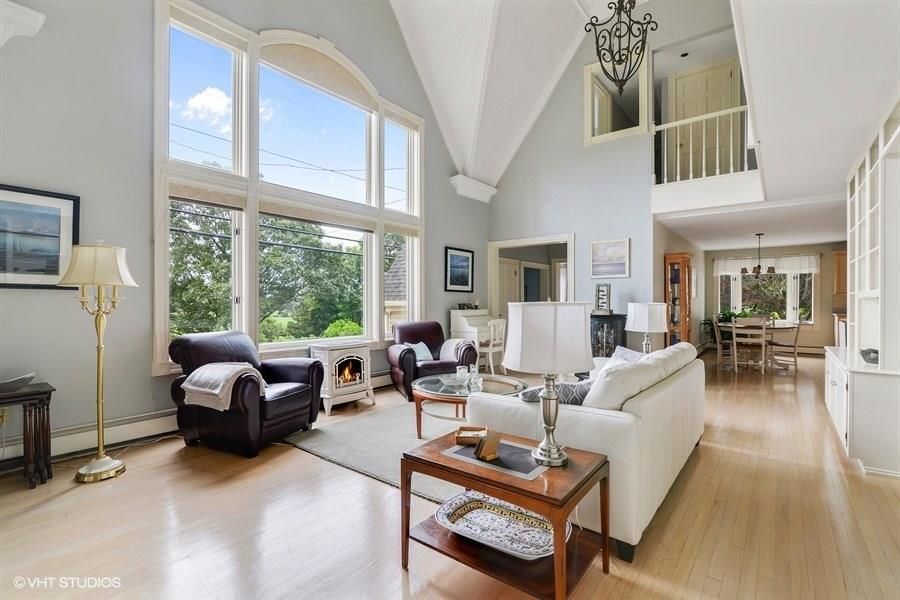 Inside, architectural elements include molded tin ceilings, exposed beams, built-in bookshelves, granite and stainless in the kitchen and updated hardwoods. The house boasts a secondary living space on the lover level with a private entrance, too.
Price: $749,000
Size: 3,779 square feet
Bedrooms: 6
Baths: 4 (3 full; 1 half)
Lot: 1.06 acres
For more information, call Patrice Fenton at 401-212-6166 or email patrice@randallrealtors.com.
House Lust is a new, reoccurring series on real estate in Rhode Island. For coverage consideration, email cnilsson@rimonthly.com.
RELATED ARTICLES
House Lust: A Waterfront Charmer in Portsmouth
7 Design Week Events for Newbies
See the State's Hidden Gems at the Open Doors Festival

Save
Save
Save
Save
Save
Save
Save
Save