Hot Potato
Mr. Potato Head is no couch potato. He's been one busy tater since he was born on May 1, 1952.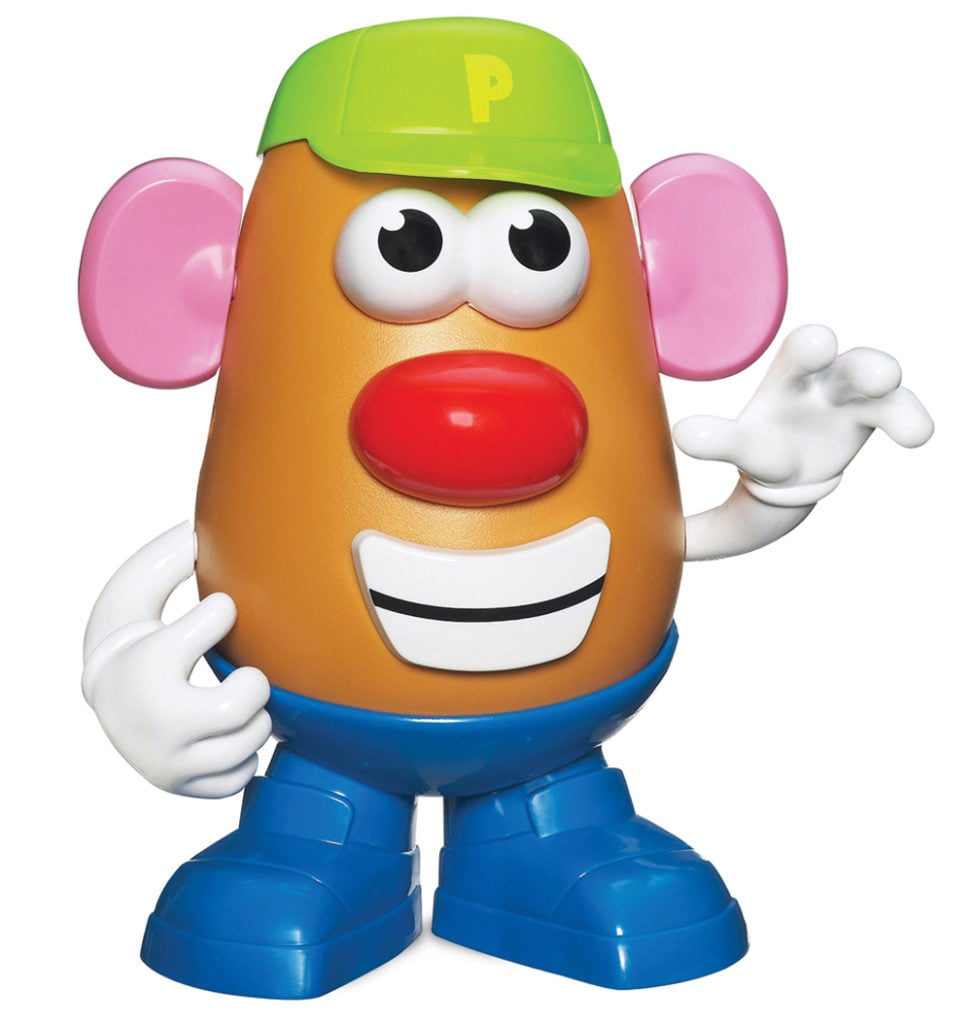 1. The first Mr. Potato Head toy sold for $0.98 but it did not include a body. Kids poked real potatoes with the kit's included push-pin hands, feet, ears, mouths, eyes, noses, hats, eyeglasses, smoking pipe and facial hair.
2. It was the first toy to be advertised on television
in 1952.
3. Mr. Potato Head wasn't single for long. On Valentine's Day 1953, Mr. Potato Head married Mrs. Potato Head and they had a crop of more than a dozen small fries.
4. In 1964, Hasbro introduced the plastic potato body after people complained the push-pin parts were too sharp and rotting vegetables stunk up homes.
5. He received four write-in votes in the 1986 mayoral election in Boise, Idaho.
6. Just like the announcement from Woonsocket-based CVS that they'll stop selling cigarettes in stores, in 1987, Mr. Potato Head surrendered his pipe to U.S. Surgeon General C. Everett Koop and became the official "spokespud" for the American Cancer Society's annual Great American Smokeout campaign.
7. Rhode Island named Mr. Potato Head as its official family travel ambassador in 2000. Dozens of six-foot-tall statues commissioned by local artists were displayed across the state.
8. In 2000, Mr. and Mrs. Potato Head donned black-tie attire at the Oscars to cheer on Toy Story 2.
9. He received his AARP card on his fiftieth birthday.


10. Mr. Potato Head has sported many costumes, including Darth Vader (Darth Tater) and Transformers (Optimash Prime) and, this year, a Homer Simpson version celebrates "The Simpsons" twenty-fifth anniversary.