Hot Holiday Gifts for Your Leading Man
Whether he's a dapper gent or an adventurer, we've got great gift ideas for the guy in your life.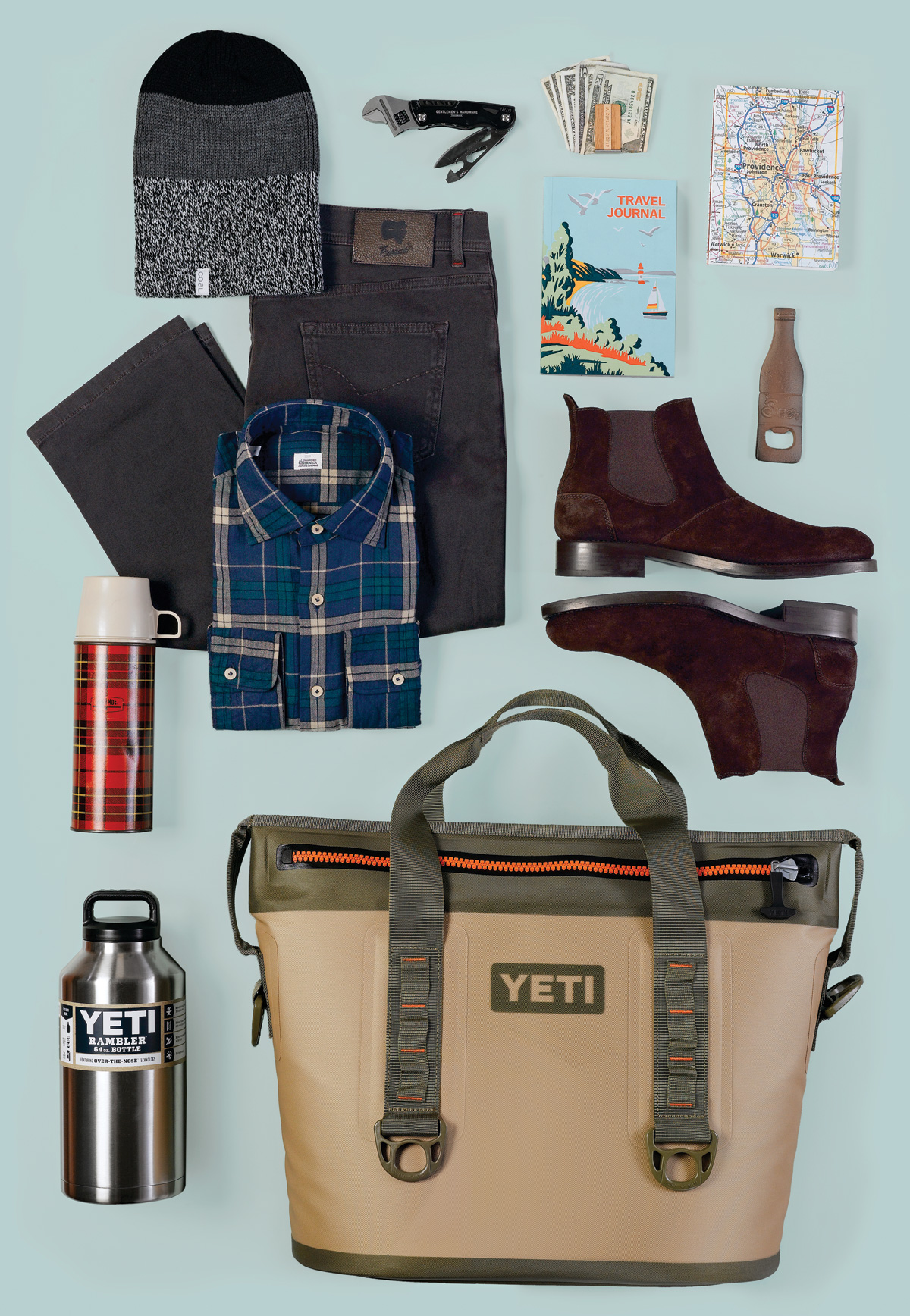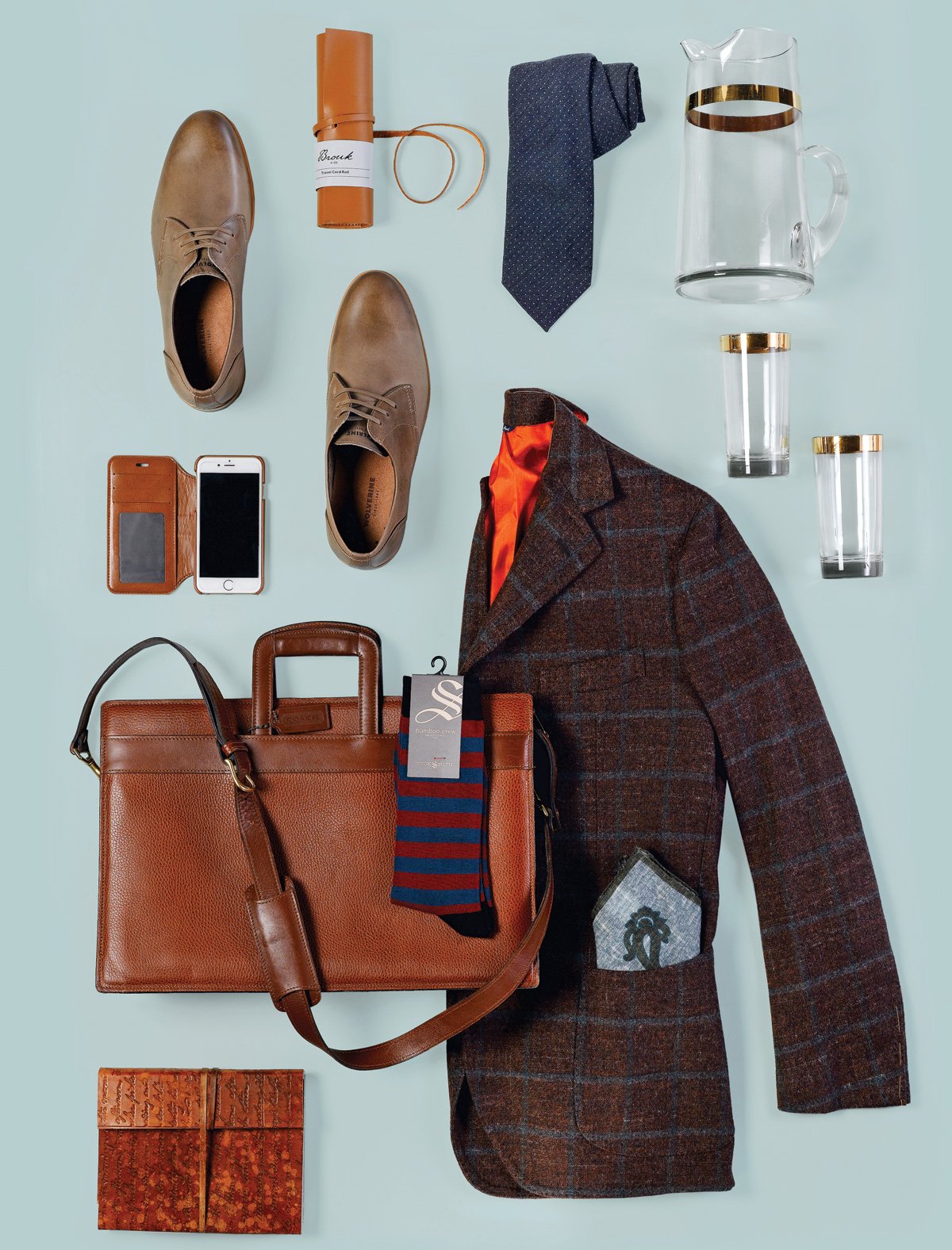 The Dapper Gent
Soft leathers and fine wools translate as an understated classic look.

Clockwise from top left: Wolverine "Angelo" Oxfords, $170, Downcity Outfitters, Pawtucket. Brouk leather travel cord roll, $24, Barrington Books, Barrington and Cranston. Italian-made necktie, $195, Marc Allen Fine Clothiers, Providence and Newport. 1960s cocktail pitcher and six glasses, $52, Carmen and Ginger, Providence. Soft shoulder jacket, $1,595; pocket square, $95; Marc Allen Fine Clothiers. Leather journal, $30, Barrington Books. Vintage Coach briefcase, $135, Carmen and Ginger. Sock Smith socks, $10, Modern Love/Queen of Hearts. Standard Issue Supplies iPhone case, $39.95, Barrington Books.