High School Reunion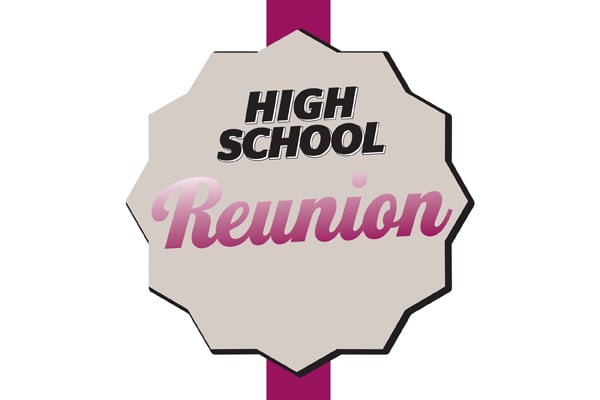 And so much hair product, the fumes could punch a hole in the ozone layer. For those who grew up here, there's something about those four years that lingers long after graduation and helps define who we are as residents of the biggest little state. We asked Rhode Islanders to relive that roller-coaster time and they've shared their favorite fun, excruciating and sometimes just plain surreal moments, here. If you've got a high school memory, tell us about it - we promise there won't be any homework assignments.
Escape Hatch
A summer job gives a glimpse of grown-up reality. By Mary Grady
A barn might seem like a simple kind of utilitarian structure, to those who have never been enamored of one — just a place to store tractors or animals or rusting Volkswagens. But to a teenage girl trapped in the suburbs, eager to expand her experience of the world, the old red horse barn at Goddard Park gleamed and shimmered with romance. The peeling paint, the smell of the hay, the rough texture of the weathered old wooden floor boards suggested not decay, but richness, like an ancient forest. Every horse's tramping hooves left a trace, every rider's worn leather boots added to the patina.
In my early high school years, in the 1970s, I worked at the barn, off and on, in the summers mostly, whenever I could find a way to get there. I took riding lessons, a half-hour every week or so, on a pinto pony called TS — which they told me meant Top Secret, but I now suspect stood for something else. By working at the barn I could earn more time in the saddle, and I loved being there. I was glad to clean the stalls thoroughly with a pitchfork and wheelbarrow, glad to feed the horses and brush them till they glowed, and glad to saddle them up and slip the leather bridles over their soft, twitching ears so they could earn their keep by taking paying customers on trail rides through the park. I learned the proper way to ask them to lift each hoof for a thorough cleaning with a hoof pick, and spent hours braiding their manes and tails, the way I'd read about in books, a practice common for fancy show horses but incongruous for the park herd.
The horses at the park were a motley crew, many of them bought off the truck on their way to somewhere unmentionable, where they would have been reduced to their component parts and turned into marketable goods. Others found their way to the barn as a home of last resort when owners died or went broke or moved away. There seemed to be no shortage of horses to fill the dozens of stalls in the sprawling old barn, and most seemed content with their lot. Their patience, though, could be sorely tried, and one big bay gelding in particular was known for his habit of stopping mid-trail, kneeling down and rolling over if his passenger proved too annoying.
The other kids around the barn seemed to me different from kids I knew at school — tougher, more experienced, more knowing and capable and grown up. One of the boys, according to legend, once picked up a pony and held it above his head. I can't even imagine the mechanics of that, but everyone said they saw it with their own eyes. Others had the uncanny ability to grab a hank of horse mane in one hand, leap off the ground, and land gently and neatly astride the horse's back without a saddle. I never mastered that maneuver, though with a leg-up I could mount and then stay onboard bareback through walk, trot and canter.
One late-summer weekend I arrived at the barn to find a buzz of anxiety about the fate of a certain well-liked pony. Sometime during the last week, the feisty Black Magic had been suddenly stricken and succumbed to one of the many equine maladies. All day, as we kept busy with the horses and the trail rides, the fate of the dead pony was wondered about and debated. Finally it was decided that when work was done, we would ride out to a certain remote spot in the forest where Black Magic's grave was rumored to be. What I remember is the hint of fall in the breeze as the dusk settled in, the beat of our horses' hooves on the packed-dirt trail, the darkness beneath the tall trees, a patch of freshly turned soil at the edge of a scrubby clearing — then a huge, thick, terrible smell, and a quick and silent retreat to the well-lit, familiar barn.
The old red barn was torn down many years ago. It's a long time since I've visited the park, but the time I spent there still resonates. To me, the horse barn at Goddard Park was where I learned that the life I imagined — a life richer, more tactile, more challenging and rewarding than what suburbia threatened me with — might truly be found in the real world.
Prom Queen
The pleasures and perils of planningfor the big night. By Kelly Shea
Rhode Island is said to be on the smaller side — not quite as large as Texas, and not as small as, well anywhere, really. But where it may be lacking in expansive land mass, it makes up for in people. Not quality of people necessarily, but quantity. Yessir, lil Rhody ranks number two in competition for highest density. Lots of people and lots of coastline, with love veritably lurking around every corner…or so one would think.
As a senior in advanced placement math and science classes at Rogers High School in 2007, I had reasonably developed deductive skills. Maybe if I had believed teachers who told us we could use math in real life, I would have created an algorithm to calculate the likelihood of getting a date for senior prom.
After making lists of all the guys in my class, I had one real prospect. He held the Guinness World Record for bushiest eyebrows, but he was taller than me, which meant that I could wear heels for the photo ops. He laughed at my jokes in class so I figured he was a sure thing.
Alas, tragedy struck and the "sure thing" slipped from my hopeful clutches into the mitts of my high school arch nemesis — a snake, with a secret older boyfriend. Darn.
That's alright, I thought, there's still two weeks until the dance. I wasn't really sweatin' it, though my standards decreased dramatically by the day. My nonchalance was not exactly coolness, but more a clouded delusion of hope brought on by reality shows such as "Laguna Beach." I expected to find Romeo, holding a dozen roses and waiting in a hot air balloon for me in the middle of the track.
With five days to go, there was still no one available to partake in this coming-of-age ritual with me. I was batting my eyelashes at pretty much everything male that moved. I even tried to farm off-island, but that was challenging with my lack of vehicle and small social radius.
To catapult my solitary situation from dismal to dire, the adjacent Middletown High School had their prom on the very same night. All of my pickup truck driving, lacrosse playing friends were out of the question. I had preemptively purchased two tickets and two seats in the limo, so I had to get resourceful and throw my pride to the wind.
I learned a valuable lesson that year: money can't buy love, but it can buy a tuxedo rental, limo reservation and prom ticket for your college-age ex-boyfriend who shows up for pictures appropriately inebriated, overly friendly with the parents and massively avoidant of his younger sister.
That sounds like a real treat. Why not skip it? you may ask. Well, I didn't have the excuses that my parents had back in the day; dad had been too cool, mom had a back brace.
Me, I had to go. I was head of prom committee.
Memories on Ice
How one kid discovered a lifetime passion in study hall. By Paul E. Kandarian
Bobby Orr behind the net to Sanderson! To Orr! Bobby Orr scores, and the Boston Bruins have won the Stanley Cup!
That's how the reality happened in May 1970. And that's how the fantasy did soon after, as we relived that moment over and over in a small space at the back of the cafeteria in Seekonk High School during senior study, where a ball of tinfoil, kicked around by good friends with quick feet and snappy Bruins-related patter, led me to a lifelong hobby. Or, if you prefer, obsession.
I love ice hockey, and at sixty, am still playing goalie twice a week with guys half my age. If not for those impromptu games at Seekonk High when we were supposed to be studying (but really, what high school kid studies in study hall?) it might not have been so.
I'd never followed hockey as a youngster growing up in a family geared toward baseball and football, but because my friends did by the time I reached high school, I became fascinated watching the Bruins on UHF channel 38 on my grainy black-and-white TV with a metal-loop antenna I had to constantly twist to get a decent picture.
I worshipped the stars of the day, Orr, Derek Sanderson, Phil Esposito and, most of all, Gerry Cheevers, the scrappy goaltender who led the Bruins to two Stanley Cups in three years. After the team won in 1970, my buddies and I would take wadded foil to the back of senior study, use our feet as sticks and, with guys like Tommy Toppin, a forever chatty kid with a knack for providing play-by-play narrative, would work ourselves into a sweat for an hour, pretending to be the Boston Bruins.
For some reason, I gravitated toward goalie, standing before a make-believe net and deflecting shots with whatever part of my body got in the way. And for some reason, teachers never made us stop.
In retrospect, it was a much better option than kids have these days who are more likely to while away their down time tweeting and texting and burning nary a single calorie in the process.
Around the same time, another group of kids would play street hockey at a house on Fall River Avenue in Seekonk on Sunday mornings, where instead of going to church as I had told my mother, I'd toss on some shabby goalie gear and come home later filthy, sweaty and with torn pants, trying to clean up before Mom caught me.
I didn't play hockey at Seekonk High; it didn't have a program then. I did play football, however, under tough-as-nails coaches like Val LaFontaine, Pete Andreozzi and George Bowers, spending long, hot afternoons doing running "hit-its," as they were called, sprinting full tilt and diving belly first into the dirt. I spent more time digging sod out of my pants than I did playing ball.
I also dabbled in track, but never quite got the hang of throwing a shot put. It was the hockey seed planted in senior study that wanted to grow. Trouble was, I never skated in my life, but a year after graduating high school, I got a job as a skate guard at a Taunton rink.
"Can you skate?" they naturally asked.
"Sure," I naturally lied.
My first day on the job, as I clung to the boards wobbling around the ice, should have been their first clue. But like my mom buying the Sunday-morning-at-church story, they didn't catch on.
Not long after, I found some old goalie gear at the back of the rink. I tossed it on, played with a group of guys and the seed planted in Seekonk High study hall went into full bloom. Long story short, about sixteen months later, I won a goalie job on the Southeastern Massachusetts University team (now UMass Dartmouth) and the rest is a history of a lifelong obsession full of hockey six nights a week in my younger days and painful bruises from speeding pucks I couldn't avoid in my recent years.
And at no point along the way have I loved anything more.
High school can be a gift, if you know where to look. And even if you don't, the gift can find you. Mine took the shape of a tinfoil hockey puck kicked around by good friends; it's one of my best, and longest-lasting, yet.
360 Vision
How to master the jitters of a high school reunion. By Jennifer Skuce Spira
High school reunion. The phrase inspires in me a whirlwind of feelings and flashbacks. Comforting thoughts of best friends. Sweet (and sour) recollections of my litany of crushes. Flashes of triumph and heartbreak. Favorite (and dreaded) teachers. Big hair. High tops. MTV.
It generates a vigorous curiosity about the Toll Gate High class of 1988, as well — have the handsome and beautiful withstood time? Is the wealthy Cowesett brood still sporting BMWs with vanity plates? Have the so-called geeks and nerds prevailed? Are my classmates leaving a positive mark on the world?
These questions — innocuous as they seem — yield the more pernicious, deeply personal reflection. That is, twenty-five years later, how do I measure up?
As a woman, I regret to admit that my outward appearance steals more of my attention than it should; it can be a distraction, in fact. I long to proclaim my lifelong confidence and comfort in my own skin, but that's just not the truth. For me, what I see in the mirror has been a source of insecurity for much of my life.
I remember one summer at Matunuck Beach when I was probably eleven years old. We vacationed there each summer with extended family, bunking for two weeks in a tidy cluster of brown shingled, two-bedroom cottages just a stone's throw from the surf. One afternoon, I overheard an aunt innocently admiring my teenage cousin in her swimsuit: "She has such a cute figure." I agreed. She was and still is adorable even as she approaches fifty years old. But to me — the self-critical, pre-pubescent bookworm — the compliment stung.
There was cause for my self-doubt. For years, the circle of girls in my middle-class neighborhood regularly teased me for being taller than my peers (including the boys). They held nothing back, including the piercing precision of, "My sister thinks you're ugly." Each criticism ate away.
Years later, in high school, I had two significant crushes. As the tale so often goes in the pages of teen paperbacks, neither boy had the slightest interest in me. Their indifference drove me to various harsh conclusions: My nose is too big. My thighs are too thick. My braces are revolting. My hair's the wrong color (and texture and length, for Pete's sake!). I mused on these shortcomings nightly in my bedroom, lights off, tears wetting my cheeks, with the melancholy St. Elmo's Fire soundtrack providing my comfort.
Thankfully, today at forty-two, I am a different woman. I earned a great education at Syracuse University, enjoy a satisfying writing career and am active in my community. I married a fantastic guy from New Jersey who consistently sees the best in me, and we have two little kids who are the loves of my life. I am blessed with tremendous friends.
Sure, the mirror still beckons. It tempts me to explore, to dissect, to find the flaws. Multiplying gray hairs. A languishing jawline. A softened abdomen, scarred by two Caesarean sections and years of infertility surgery. An extra twenty pounds on the scale (can you claim it as baby weight seven years post-op?).
But now — years removed from my adolescent anxieties — I can regard my form with gentler, wiser eyes. The gray hairs? I thank God that I'm alive and well and living for another day. The blemished abdomen? A flawless symbol of how determined and brave I was in our struggle to start a family. The extra twenty pounds? That's a thorn, admittedly, but the goal is to feel my best — not wear a certain size.
I sometimes look back and ponder how tragic I was to measure myself against some outer, invisible ideal, but sadly, that's where insecurity leads us. Wondering how and where we fit into someone else's world, rather than reveling in the beautiful glory of our own.
In my home office, I have a small, inspirational wall hanging that reads: "Life isn't about finding yourself. Life is about creating yourself." It defines how I want to live — and should always have lived. Free from other people's standards. Fulfilled by my own being. My success based on my definitions.
Soon I will gladly and enthusiastically attend my twenty-fifth reunion. There'll be a smile on my face and pride, love and joy in my heart. I have created myself and, finally, I like what I see.
Distance Learning
A high school field trip has unexpected rewards. By Amy Derjue
As part of my never-ending quest to get out of Rhode Island, I'd begged my mom to allow me to take a high school-sponsored trip abroad since my sophomore year of high school. I pointed out the educational value of travel. I laid out elaborate and unrealistic savings goals to pay half my way. Mom dismissed the idea of a trip to Spain during my sophomore year, but did allow me to go on a trip to England and Scotland during the spring of my senior year.
About forty students from Exeter-West Greenwich High School piled onto a bus at the start of April vacation. We left Logan airport in Boston for our overnight flight to Heathrow. Unable to sleep on the plane, I burned through one set of batteries listening to Sarah McLachlan on my Discman as we flew over the Atlantic Ocean. I was too excited to sleep.
Upon landing in London, we met our tour guide, Carl, an older Welshman who smoked so many cigarettes that the papers formed a halo around his lips. He took us to our run-down but centrally located hotel to drop off our bags, then we started our bus tour of London.
I now realize London was the perfect city for a seventeen-year-old girl who'd never left the American continent. I wasn't struggling with an unfamiliar language as I navigated an unfamiliar culture. The currency confused me. I kept breaking large bills while my pockets strained to hold the one- and two-pound coins I forgot were sufficient to buy small items. I fell in love with the Underground, parroting the charming, canned digital voice and buying every conceivable tourist item with the phrase "Mind the Gap" printed on it. I was used to commuting everywhere by car in West Greenwich, and my feet were sore for the first few days as we walked through what seemed like an endless string of parks and museums. When people asked me where I was from, "Rhode Island" was met with confused looks. I started saying "about an hour away from Boston, Massachusetts" as the tour wore on.
The culture differences were even more evident when tragedy struck in Colorado while we were in the United Kingdom. In my hotel, we watched BBC coverage of kids our own age running out of Columbine High School as their own classmates fired guns indiscriminately in the cafeteria. The anchor then transitioned to a piece on gun culture in America, with footage of a kindergartener firing an automatic weapon at a gun range. In the era of dial-up Internet, it was one of the first times it struck me how the rest of the world views America.
On our free day in London, my friends and I took the Tube to Covent Garden to visit the Doc Martens flagship store. I purchased a pair of tall black combat boots that I would wear to my prom in June, much to the chagrin of my grandmother. After doing a little more shopping, we stopped at a Pizza Hut, desperate for a taste of home after days of stewed meats and boiled cabbage. The pizza had corn on it, and it didn't taste quite right, but at least it wasn't stewed meat.
We took an overnight train from London to Edinburgh, Scotland, in a sleeper car. It remains one of my favorite travel memories. Once in Edinburgh, Carl quipped we'd be seeing "ABC: another bloody castle." But our hotel was a more modern Holiday Inn in Scotland's capital. I was relieved to see it had a shower instead of only a bathtub like our hotel in London.
High school administrators prohibited us from drinking after the school band had taken a disastrous trip to Canada a few months prior to our vacation, but my friend and I decided to visit the pub across the street from our hotel anyway. We drank soda and were immediately chatted up by a group of young guys. It was what I'd wanted to happen, but still had visions of being abducted while in a strange country. After we finished our sodas, we bid our farewell and headed back to the safety of our hotel room.
I got everything I told my mother I would out of my weeklong trip abroad. I saw another culture firsthand. I'd done my first navigating of a foreign city by myself — a skill that would serve me well when I revisited London four years later for my college spring break and when I visited Italy in my twenties. It gave me the courage to be unafraid of the unfamiliar. And once we returned and my mom hugged me tight, it made me appreciate being home in Rhode Island.
The Independent Woman

One season in summer school can make a lifelong impression. By Elena Scotti
Twiggy was the "It" girl. Beatlemania was in full swing. Vietnam, race riots and protest movements were smoldering. It was 1964, and I was susceptible — to everything. Within a few months I'd gone from an athletic pubescent five-foot ten-inch sapling weighing 125 pounds to a welterweight ninety. I'd missed most of the school year at Elmhurst Academy, a preparatory school run by the Sacred Heart nuns in Portsmouth, in an idyllic setting on the Sakonnet River. It took my doctor father's prowess to get me healthy again, but I had missed too much school to slide by despite my passing grades.
The idea of going to summer school was almost as bad to me as going to school in the first place. I would miss out on clam cakes, Del's lemonade, spear-fishing off the Point Judith dock, clam digging, riding the waves in Narragansett, fiercely fought badminton matches and cabinets at the Creamery. But being held back was not an option.
"It will be an adventure," my mother said with optimism, as she ironed cloth labels with my name imprinted on them into all my clothes.
That is the summer I met Mrs. Budenz. Her lips were closed tight like the clasp on a practical black leather handbag. No smile or talk. Just a nod of her head as we each took a seat. Her hair was graying and simply coiffed, her dress was feminine but modest. As she turned toward the blackboard and wrote her name with a firm stroke, she said, "I will be teaching you history. This will not be about memorizing dates like 1066. You will not be tested for your memory of dates but on the importance and impact of those events on society." The only dates I knew were 1492 and 1776.
As she read the roll call, I looked around at my older, sophisticated fifteen-year-old classmates from other Sacred Heart schools in New York, Philadelphia, Washington, D.C., and some Latin American countries that I'd never heard of. When she got to my name, she said "Elena, why don't you take this seat." It was in the second row. I picked up the heavy, gray, hardcover European history book that was thicker than the Bible and self-consciously moved from the back to what I now realize was her protective gaze.
That summer Mrs. Budenz turned dates, wars, kings and conquests into a story with an arch that embraced art, music, philosophy, politics and literature. She showed us how history is a weaving — a tapestry of grand proportion like "The Lady and the Unicorn." It was the first time that the purpose of learning anything made sense. I ruminated about the Magna Carta and how one document could become the basis of, well, Western civilization. She emboldened us to challenge her and look at history, not as a repository of old news, but as the basis for current events. I began to skim that large gray volume as I did all good stories to see what would happen next.
On Visitors Day, my mother's first query was, "Tell me about your Mrs. Budenz," with an emphasis on "your" that pinched my ears. I didn't know then that Mrs. Budenz was controversial. "Better dead than red" was an expression I'd grown up with. The threat of nuclear war at the hands of Communists loomed large: fall out shelters, the Cold War, the Bay of Pigs. It was a time of fear and radical change. Mrs. Budenz was an ex-Communist agitator and cell organizer. I didn't know then that she was married to the famous or infamous Louis F. Budenz, seventeen years her senior, who'd been a Soviet espionage agent, editor of The Daily Worker. Then later, having renounced Communism and embraced Catholicism, he'd been a prominent expert witness for Senator Joe McCarthy.
What I knew was that Mrs. Budenz was different. She did not teach by rote or formula, she got us to think independently. I did not know then that she had had three of her four children out of wedlock, or that she'd been a social worker and had lived the life of a radical. Under her watchful eyes throughout my high school years, I began to thrive. She made history so interesting that Elmhurst offered new elective classes that she taught in East Asian studies and African-American history way before most colleges offered them. I, of course, took both.
When I graduated from Elmhurst in 1970, I wrote to thank her for transforming my life. I cherished her note of reply and now, knowing far more about her own life history, it resonates all the more: "The search for the truth is very painful, as I know from experience; yet in spite of the mistakes we make and the suffering involved, it is the only thing in human life that is finally worthwhile."
Yearbook Romance

Discovering your first love, without the help of the Internet. By Erin Swanson
The year was 1994. My best friend Annie and I were lowly freshmen at Coventry High School where being a cool kid meant that you wore tie-dye, listened to Phish and skipped school to guzzle cheap beer in the woods. Back then, being popular was everything and so we stocked up on all the rainbow-hued band Ts we could get our grubby hands on and began worshiping Trey Anastasio as if he were a god.
Unfortunately, though, we hadn't yet developed a taste for Budweiser so despite our efforts, we weren't exactly catapulted to the blissful heights of the in crowd. Instead, we admired the boozy upperclassmen from afar, hoping to someday be part of that intriguing world. In the meantime, Annie and I took advantage of our dateless evenings by binge eating ice cream and stalking all the cute boys in her older sister's yearbooks. We were thirteen years old and the world was our oyster.
Long before the digital era and its onslaught of Facebook stalking, yearbook stalking was the best way for a girl to gather data on the object (or objects) of her affection. By carefully studying class photos and scrutinizing superlatives, Annie and I were able to glean all the information necessary to develop crushes on juniors and seniors who hadn't the faintest clue that we were alive.
My first major oxygen-stealing crush was on a popular senior named Steve. He had me at his long blond hair and devious blue eyes. After poring over my borrowed yearbooks, I felt I knew a lot about him, and for a long time I admired him from afar. Then one day during my sophomore year, he appeared right beside me outside the cafeteria. There's nothing as exhilarating — but at the same time paralyzing — as the first time your crush opens his mouth and says hello.
I couldn't tell you exactly what Steve and I talked about that day in the hall. But I do know we made plans to spend time together after school. I tracked Annie down to share the great news and we huddled giddily in front of my locker, waiting impatiently for the final bell to sound.
Our first date consisted of wandering around the neighborhood between our school and his house and then going fishing with several of his cute friends. On our second date Steve drove us around in his brand new Dodge Colt. He hadn't yet mastered the stick shift, so we stalled at every stop. And as our third date morphed into our fourth and fifth, I began to wonder what I'd been so afraid of. With a purple Sharpie marker, I drew a big heart around his face in my very own yearbook.
At a late summer cookout Steve and I escaped the crowd and wandered off down the street, stumbling unexpectedly upon a baseball field. We ran through the grass hand-in-hand and fell into a heap of intertwining arms and legs, kissing happily in the sunshine. Off in the distance a band broke into song. And suddenly, the boy I'd once admired was singing along with the music, a whisper in my ear: Why must I be a teenager in love?
Eventually, Steve and I went our separate ways. But even now, as a thirty-two-year-old happily engaged woman, I'll never forget all the fun we had — two hippies in the woods, becoming one with nature and with each other. My 1995 yearbook and its big purple heart will forever serve to remind me of my first true crush. Wherever he is, I hope he's doing well.
Summer Crush
Music is the glue that binds high school memories. By Dean B. Welshman
When I think back to high school, my memory is shaped more about what happened outside of the walls than actually inside of them. It was the after-school activities, and endless summers in between grades, all keyed to albums played on black vinyl records bought at Richie's House of Bargains in Wakefield. Wicked pre-digital.
It was Narragansett High School in the '80s. Reagan was in the White House and life felt like a hybrid of Fast Times at Ridgemont High meets The Breakfast Club meets Dazed and Confused. Those movies served as a backdrop to the experience: Was it fun enough? Miserable enough? Was it going to be truly memorable?
We had our Jeff Spicolis, our Molly Ringwalds, the brains, surfers, deviants, jocks. The music of the day was post-punk: MTV was emerging but radio was swinging back to retro as played on 'HJY. I never forgot the scene in Fast Times when Mike Damone offers advice to the Mark Ratner character on getting a date with Jennifer Jason Leigh's Stacy. He instructs him to put on the second side of Led Zeppelin IV when driving on a date; I took the scene to heart even though the thought of a date with anyone seemed unimaginable.
But finally as a senior, with a giant '70s-era boat of a car, I somehow got a surprise long-shot date with a pretty gal in my class. She was out of my league, not to mention my social circle; I put on the Zeppelin tape nonetheless for the ride to Pit and Patio in the old Narragansett Pier for pizza and a movie. I just hoped the fact that I was far from hip wouldn't be obvious, nor would my big hair, which was embarrassingly somewhere between James Spader and Napoleon Dynamite. I hoped the evening would go smooth. And, I couldn't help but think, "Wow. How did I get here all of a sudden?"
Not long after, I ended up with a broken heart. Luckily, college and a job guarding at the local beach came shortly after — and served as great distractions. And one night, while I was working, a girl I knew who had a job at the nearby Pier cinema told me that Robert Plant, the former lead singer of Led Zeppelin, had rented rooms at the Pier House Inn. How awesome and ironic! We blew off work, converged for autographs and the brush with rock and roll fame. I came back to school on Monday on cloud nine with bragging rights while my friend got a picture and even a kiss from the aging rock star. These days, something like that would be all over the Internet. But it sure was memorable…superficial…perfect. Just like a goofy Cameron Crowe coming of age movie….