Hey, Where's the Town?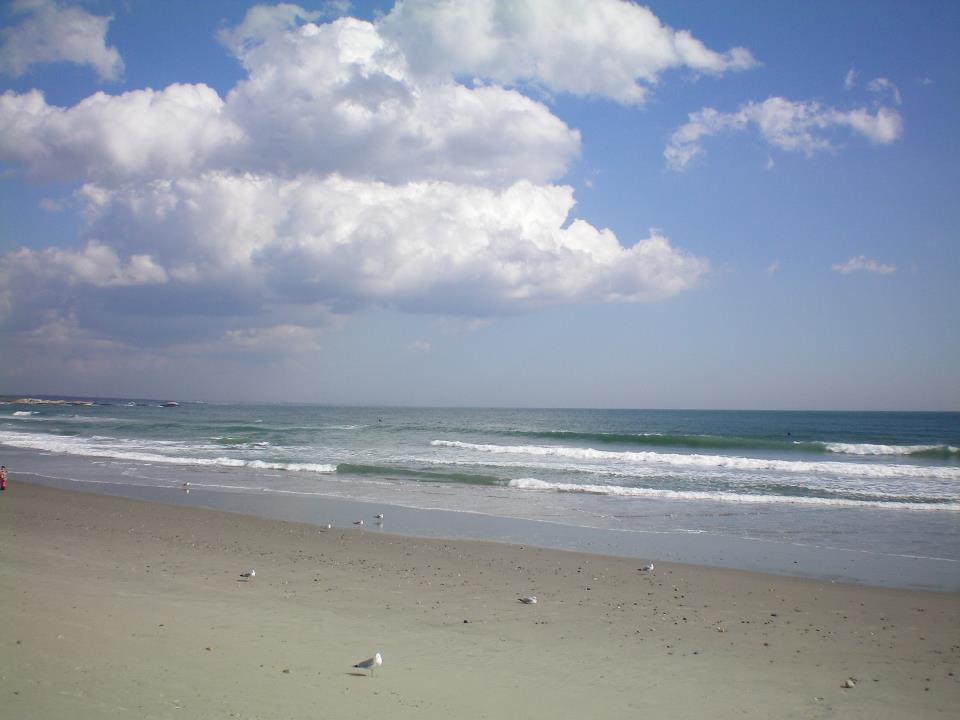 We all love Narragansett Town Beach, with its soft sand and just-right surf (not to mention the great people-watching from the Pier!). But how about the rest of the area?
Where's the Town? is a new grassroots effort focused on transforming the Narragansett Pier into a more vibrant, year-round town center. We caught up with Marie Younkin-Waldman, the woman who started it all.
Rhode Island Monthly: Where did the idea for Where's the Town? come from?
Marie Younkin-Waldman: I've lived in Narragansett for forty years, and raised four children here. They loved it. But last summer we were just so sad when we went down to the Pier. The Belmont Market building [in the Pier Marketplace] has been empty for two years. There used to be a cinema, but that went out of business. In general it's in run-down condition. It just made me very sad. I kept telling my husband, "I've got to do something about it."
RIM: What made you think you could do something about it?
MYW: Look at Wakefield. Fifteen years ago, that area was dead. Now, there are antique shops, little boutiques — you see people walking all over there.
RIM: So where did you go from there?
MYW: I started meeting one-on-one with different people in town: the Town Planner, the Town Manager, the Town Historian. I tried to talk to just about everyone I could think of. Then I decided to have a meeting at the public library in November. Town Council members came, and it was standing room only.
We had another meeting in January, another standing room audience. More members of the Town Council were there, as well as members of the Economic Development Committee. That's when they started to take us seriously.
RIM: What was the public's reaction?
MYW: So many of them are in favor of a more vibrant center; it used to be that way, but it's dying. There was also a lot of anger and dissatisfaction about what happened with the Belmont building, and how the Pier Marketplace shops are hidden behind condos; people go to the beach and don't even know the shops are there. But I just wouldn't let people get into a negative diatribe; it's so contagious.
RIM: What did you say that day to get others onboard?
MYW: I said I wanted to see if anything could be done to make it an energized, more vibrant place. The Pier is very busy in summer, but I would like to see a sense of community in town at least ten months out of the year. There's really no center to speak of. I know someone who works at the Chamber, and she says every day in the summer people come and ask, "Where's the town?"
RIM: The discussion seems to be out there. What's next?
MYW: One member [of Where's the Town?] suggested we have an event, and so for the past four months we've been organizing a Seaside Fair to get people together and raise funds. It's been very challenging; there are four major entities that you have to work through to do anything in that particular area, and one-by one I went through them.
RIM: How is the fair coming together now?
MYW: We have local vendors, artists, craftspeople, musicians; mostly Narragansett people. It'll be a celebration of Narragansett.
RIM: Did you think a fair would be so difficult to organize?
MYW: Never! Here I am, this little Good Samaritan Girl Scout trying to do something nice, like wow! I've done charity events before, but never did I ever think it would be so complicated.
RIM: The fair seems to be just the tip of the iceberg. What's your ultimate goal?
MYW: We're talking about better signage to get people over to the Pier Marketplace. I'd also love to see it become a more pedestrian-friendly area. This is where we will be having tables, vendors, and landscapers will stage around that area to help it look more attractive. It would be great to have a pedestrian friendly "piazza" kind of area there in the future if possible.
We have the idea, too, that when we get people over there [at the fair], we might be able entice some kind of merchant to rent the Belmont building. People used to go and hang out in a cafe area there, so at the fair we are going to have something in the cafe — baked goods for sale, maybe readings by local authors and children's tea times.
We want to bring people together to talk and communicate. That's what this fair could do, start a Domino effect.
For more information on the Seaside Fair, scheduled for June 9 at the Pier Marketplace in Narragansett, or Where's the Town?, visit wheresthetown.org.