Here I See PVD
The pop-up Lego project has been traveling to parks around Providence.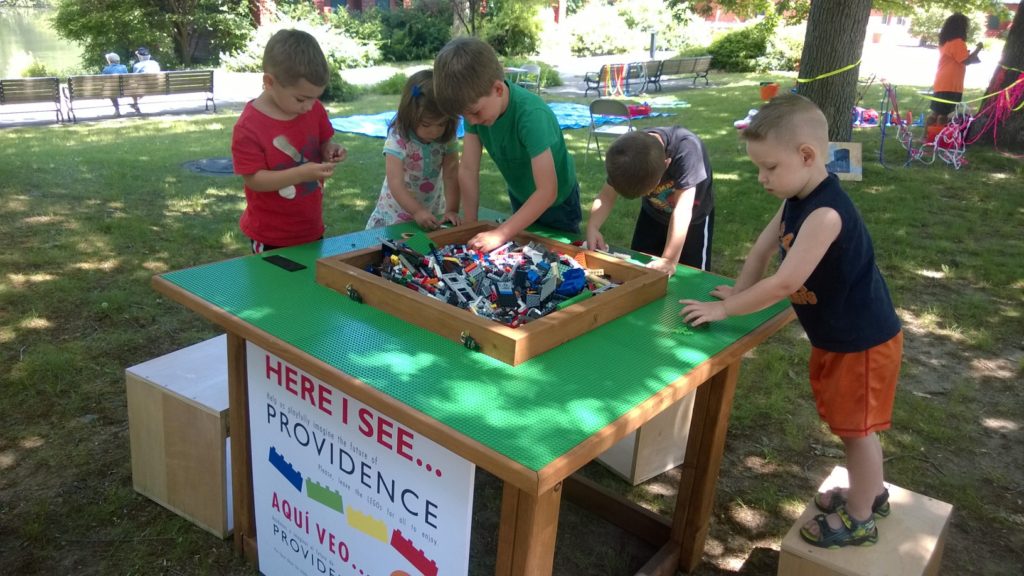 What vision of Providence would you create with fifteen pounds of Legos?
That's the idea behind another of the Providence pop-up initiatives that is currently making its way around the Capital City.
The project came out of conversations with high school students in an after school program at Down City Design, which is run by Adrienne Gagnon. They asked them what Providence needs and one said unity, that the city needs to bring people together who wouldn't normally have conversations.
They brainstormed tasks that would encourage conversations around a table that would move to parks around the city and decided on the universal appeal of Legos. The idea is for people to work together to create visions of the city: Here I See PVD.
"At every park we've been to it's been just mobbed with kids, and the kids are building spaceships and castles and all the things kids love to build with Legos," Gagnon says.
The Lego table will be at Dexter Training Ground on the West Side through July 23, then move to Harriet and Sayles Park near Thurbers Avenue from July 23 to August 6. It will complete its tour of city parks at Burnside Park in Kennedy Plaza from August 6 to August 25.