Hera Gallery Hosts "The Feminist Opposition"
We got the scoop on the female-forward show.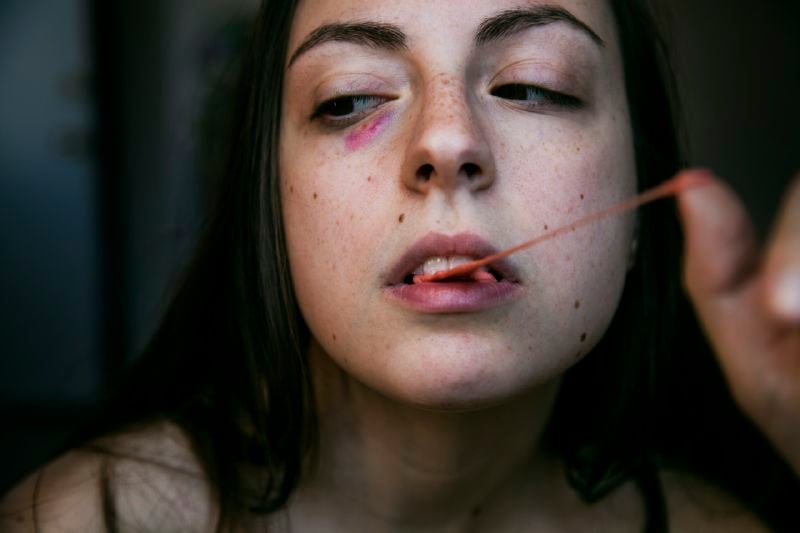 Hera Gallery's forthcoming exhibition, "The Feminist Opposition," was the most shared and submitted call in the history of the feminist art cooperative, which launched in 1974.
"With the political climate we're in now, we thought it was best to see how current feminist art was reacting to this change," says Adrien Mercier, gallery director.
Hundreds of artists across the country responded to the call and guest juror, Jessica Hong, who serves as a curatorial assistant at the Institute of Contemporary Art in Boston, whittled the selections down to thirty-two pieces. The show opens with a reception on March 4 and features work by artists from Rhode Island, New York, Maine, Pennsylvania, Arizona, California, Utah and other states.
According to her juror's statement, Hong says, " 'The Feminist Opposition' can be seen as a rallying cry or a call to arms, particularly in light of recent events. The selected works capture the spirit of the show's namesake, but as a whole explores how opposition can be both productive as well as positive. With the saturation of negative news, it is important to remain open and not succumb to that negativity…. 'The Feminist Opposition' celebrates the diversity of artistic output, identities and perspectives."
Artists of all sexual orientations, gender identities and backgrounds submitted work in a range of media, including photography, sculpture, installation, paint on canvas, fiber and others.
"What I like to see is when there are these historically feminine craft or art forms being used politically that have a strong message," says Mercier. One such example in the show is "In Control," a cross-stitched birth control packet by New York-based artist, Katrina Majkut.
Another piece, by California-based artist Jenny E. Balisle, features a plaque reading "vote" in Braille. "It speaks to some of the feelings of the election, with one of the lowest turnouts in recent history," Mercier says.
In addition to the show, Hera is hosting a March 30 talk with artist Karen Conway of Guerrilla Girls fame, as well as a women's march from the gallery to the Unitarian Universalist Church of Wakefield. The opening reception is scheduled for March 4, 6 to 8 p.m. The show is set to close with a reception on April 1. Visit the Facebook page for updates.
Hera Gallery, 10 High St., Wakefield, 401-789-1488, heragallery.org.