Henrietta White-Holder Helps Immigrants Make a Home in RI
She's the founder and executive director of Higher Ground International.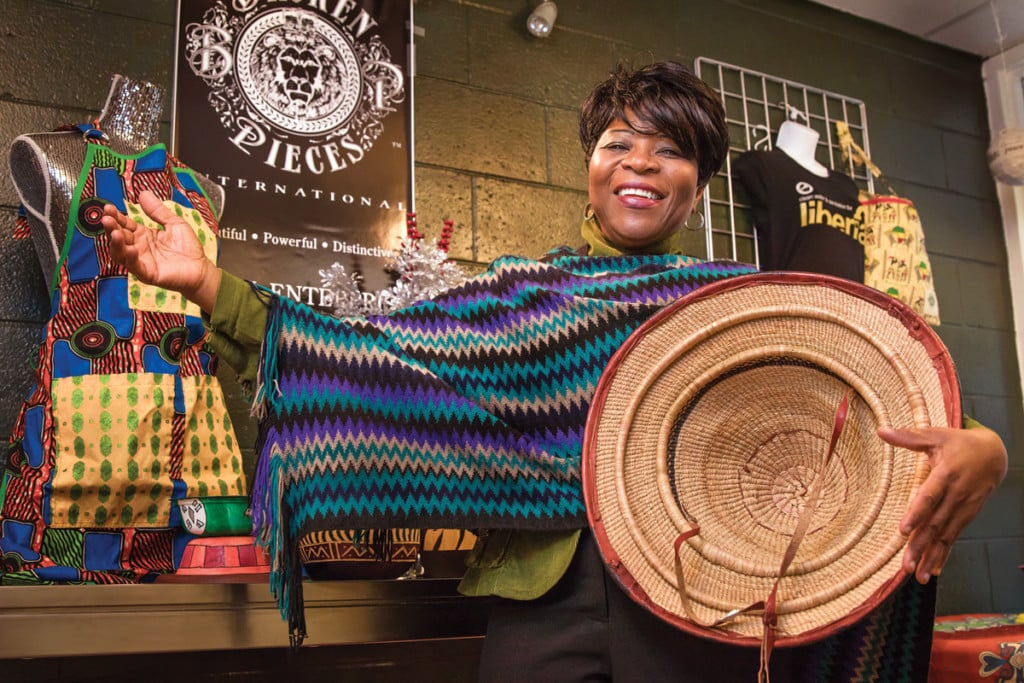 They call her "Auntie."
Henrietta White-Holder is the founder and executive director of Higher Ground International (HGI), a nonprofit serving the West African communities of South Providence. But that doesn't capture the pivotal roles she plays in so many people's lives, so they sum it up with that simple term of endearment: Auntie.
When a young man who was forced to be a child soldier in the Liberian civil war needs to finally tell the story he's never shared, even with his own family, he calls auntie Henrie, or Tonia, her Liberian name.
When an immigrant family struggles to navigate the unfamiliar bureaucracy of their child's school, Auntie Henrie guides them.
When elders find themselves isolated and alone, without any family to care for them or any peers to socialize with, Auntie Henrie brings them together.
She doesn't do this because it's her job, she does it because she simply can't ignore suffering. If she doesn't help, who else will? "I've lived in this community and I can't just sit idly by and see the same struggles continue over and over again," she says. "Not only here, but back home as well. That is why I have to stand up and make difference."
Providence has one of America's largest West African immigrant populations, but few social service agencies know how to reach it. HGI has that reach, providing literacy classes, job and computer training, professional skills and elder care.
Many of these immigrants came here as Henrietta did, as refugees from war. "No matter where people come from, no matter their life circumstances, we cannot unsee them," she says. "They are dignified. They had lives before they came to this country. Now that they're here, we have a responsibility to uplift them."
Unfortunately, not enough people share that sense of responsibility; praise for Henrietta's work is abundant, but funding is scarce — and the reasons are sadly obvious. "Being an immigrant, a black woman of African descent, building something is so much harder than it would be for my white counterparts," she says. "I can't run this place on applause."
The current political climate hasn't made things any easier. Many African refugees are here on temporary protected status that is renewed annually, something that hasn't happened since Trump took office.
Furthermore, in April, HGI's South Side headquarters, the Rukiya Center, where Henrietta makes a statement of always keeping the door open to people of all cultures, was defaced with racist graffiti declaring, "Aryan" and "Trump rules the U.S.A. Thank God!"
Through it all, Auntie Henrie keeps shining her light on those who might otherwise remain invisible. "Our common humanity insists that we see people's suffering," she says. "What affects one, affects everybody. We have to fight for everybody." highergroundintl.org