Healthy Lunch Spots for all Diets
Bon appetit no matter what you can and cannot eat!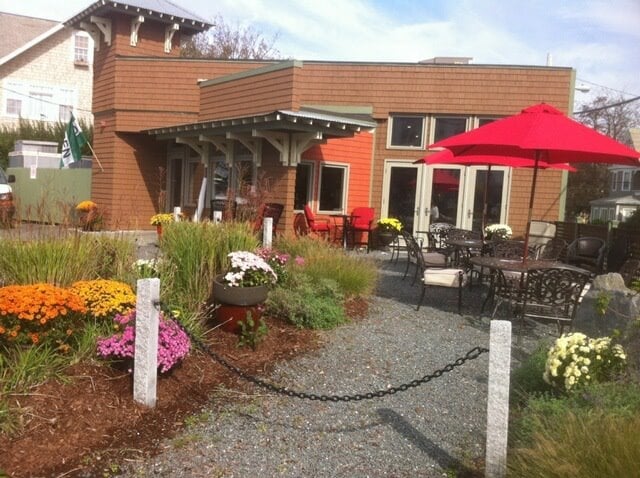 Looking for wholesome food on the fly? Here are some spots where you can grab and go without worrying about working off your lunch. Better yet, all of these places include options for vegans and vegetarians, and some also cater to gluten-free diets and people with other food allergies.
Keenwah Super Food Eatery
311 Broadway, Newport, 619-5266
Before you walk, run, bike or sail in Newport, fuel up at this wholesome outpost that provides sustenance for all, including vegans, vegetarians, omnivores and gluten-free diets. Expect soups (carrot ginger, coconut curry chicken), as well as smoothies, breakfast items, salads, pizzas and sandwiches (like edamame hummus with wasabi vinaigrette) made with natural, organic and locally sourced ingredients in unusual combinations. There's also a case filled with premade foods like stuffed portabella mushrooms and cauliflower salad.
Our pick: Chicken salad wrap with pumpkin seeds, goji berries and safflower mayonnaise ($8)
Geoff's Superlative Sandwiches
163 Benefit St., Providence, 751-2248, geoffssandwiches.com
Look to the giant chalkboards to choose your between-bread adventure. Given the choices (and sometimes the lines), it may take awhile, but the good news is you can munch on free housemade pickles while you wait. Offering both veg-friendly and sammies stuffed with meats — many named after Providence personalities — you make the choice between healthy or splurge-worthy feasts. Take advantage of Two-for-Tuesday and get two sandwiches for the price of one.
Our pick: Monster Lisa: Muenster cheese, sprouts, mushrooms and dill weed on a wheat wrap ($6.95)
Poco Loco
2005 Broad St., Cranston, 461-2640, pocolocotacos.com
Don't go loco tracking down the Poco Loco truck. They opened a restaurant last spring, and the menu and prices are the same. Meat-free fans opt for the black bean and corn quesadilla, Funguy tacos (mushrooms sauteed with garlic and olive oil) or soyrizo burritos (a soy-based play on chorizo sausage). Carnivores will find satisfaction in the adobe chicken or slow-roasted barbecue pork tacos, served with condiments like fresh guacamole, napalm sauce or salsa gazpacho.
Our pick: The Green Monstah taco: Guacamole, jalapenos, cilantro, pinto beans, salsa verde and cheese ($2 each)
Wildflour Vegan Bakery
727 East Ave., Pawtucket, 475-4718, wildflourveganbakerycafe.com
Just because you're vegan doesn't mean you can't sink your sweet tooth into dessert. Find comfort in cupcakes, cookies and brownies baked with organic, unrefined ingredients and no milk or eggs. Gluten-free fare includes everything from muffins to chocolate peanut butter tortes. They also have various grab-and-go lunch options like daily salad specials, pizza strips, raw lasagna and gluten-free chili.
Our pick: gluten-free chocolate brownie ($2.43)