A Guide to Shopping in Providence
We break down all the best stops on Wickenden, Westminster and Hope streets.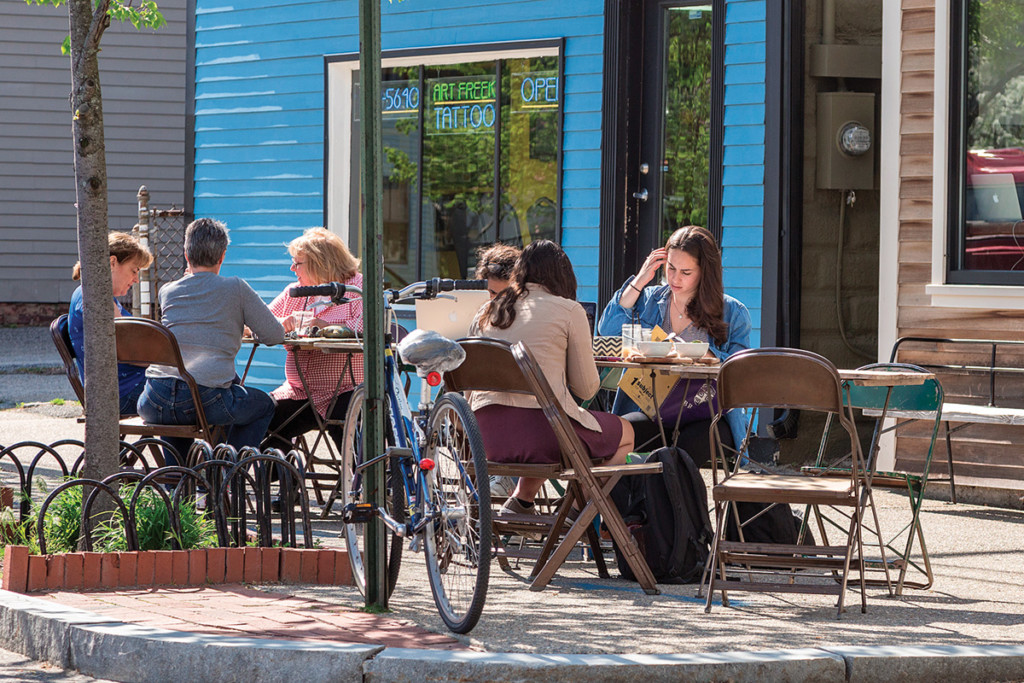 Hope Street
Hope Street prides itself on showcasing a collection of small, locally owned businesses that are doing their thang on the East Side. The area also has the perfect motto of "Eat. Shop. Play." You can Eat sesame-crusted yellow fin tuna at Blaze, Tandoori-style lamb chop kabobs at India, penne vodka at Pizzico Ristorante and cheddar biscuits at Seven Stars Bakery; Shop for quirky prints and t-shirts at Frog and Toad, well-designed kitchen tools at Stock Culinary Goods, organic bath and body products at Palomino and chic clothing at J Marcel; and Play by joining a sewing workshop at Kreatelier, attending story time with your kiddos at Henry's Bear Park, getting a holistic facial or massage at Evolve Apothecary and Spa and by crashing the Annual Hope Street Spring Block Party on June 2nd.
Wickenden Street
Flanked by two of the state's most well-known colleges, Brown University and the Rhode Island School of Design, Wickenden Street is a popular hangout space for students. As such, the area is teeming with trendy establishments from independent shops to unconventional art galleries to unique restaurants. Have money to burn? Stop by Nostalgia for vintage wares and collectibles (or maybe even a tarot card reading), Nava for contemporary clothing and home decor, Three Wheel Studio for hand-painted ceramics and Olympic Records for your favorite artists on vinyl. Feeling famished? Visit Jahunger for some Ding Ding noodles, the Wickenden Pub for a pint, the East End for a black bean burger, Coffee Exchange for an espresso or the Duck and Bunny for something sweet. Added perk: Brick Street (Campus Fine Wines), Ives Street (PVDonuts), Benefit Street (Benefit Juice Bar) and Bridge Street (Whiskey Republic and Hot Club) are all within walking distance of Wickenden.
Westminster Street
Right in the heart of Providence, Westminster is a charismatic, brick-lined metropolitan street bedecked in trees and strung lights. It borders local city-dweller favorites like Sura, Small Point Cafe, Kleos, Providence Coal-Fired Pizza, the Malted Barley, Black Sheep, Craftland, Queen of Hearts, the Vault Collective, the Superman building and more. A historic district in and of itself, Westminster Street also lays claim to the Arcade — the nation's oldest indoor shopping mall. Just past the structure's granite steps and beautiful Greek Revival columns, you'll find the center atrium which is lined with a number of bustling eateries like New Harvest Coffee and Spirits and Rogue Island Local Kitchen and Bar, as well as shops like Carmen and Ginger and Franklin Rogers.