A Guide to Shopping in Newport
We break down all the best stops on Thames Street and the local Broadway District.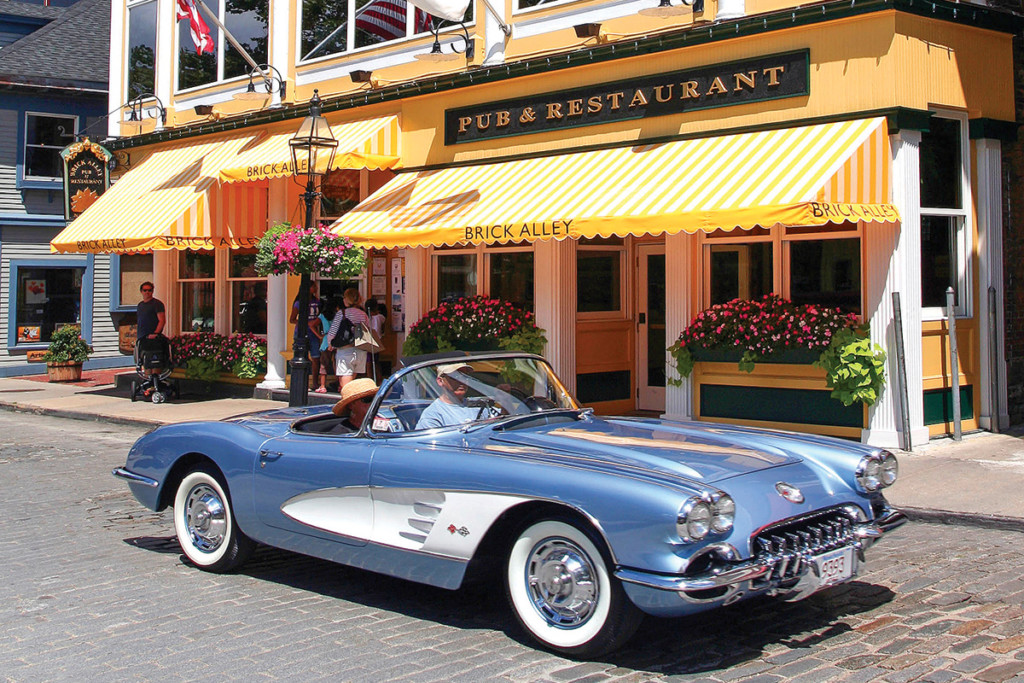 Thames Street
The very nerve center of the City by the Sea's bustling downtown area, Thames Street is lined on either side with a myriad of shops, restaurants and bars, making it a worthwhile place to stop between morning mansion-viewings and sunset sails. The picturesque setting is made for window-shopping, but don't be surprised when you find yourself heading inside places like the Pink Pineapple, Wish Newport and Sequin for the latest in East Coast fashions and accessories (think polished, sophisticated and often nautical). As for dining, you're welcome to go casual with quick comfort bites at Brick Alley Pub or the Red Parrot, mid-range with raw bar selections from Midtown Oyster Bar or a bit more sophisticated with a meal at the Bouchard Inn and Restaurant. A stroll down the area's cobblestone paths will also give way to Instagram-able shots of historic homes and unparalleled views of the Newport bridge and Narragansett Bay.
Broadway
Just a few streets over from Thames is the Local Broadway District, known for featuring "six blocks of awesome." Though it's considered to be a bit more indie than mainstream, this area of Newport is also packed with artisan cafes like Empire Tea and Coffee; specialty restaurants like Binge BBQ, the Fifth Element, Malt and Boru Noodle Bar; lively bars like Tavern on Broadway and Norey's; quirky shops like Closet Revival, the Mad Hatter Bakery and the Vinyl Guru Record Shop; and attractions like the Firehouse Theater and Washington Square. Plus, here's an interesting tidbit for you: America's fight for freedom technically began here — yes, before the Boston Tea Party — with the Stamp Act Riot of 1765. To learn more about this rebellious act, you can pay a visit to the district's Old Colony House and/or the Wanton-Lyman-Hazard House.