Your Guide to Professional Sports in RI
Our tiny state offers everything from baseball games to polo matches.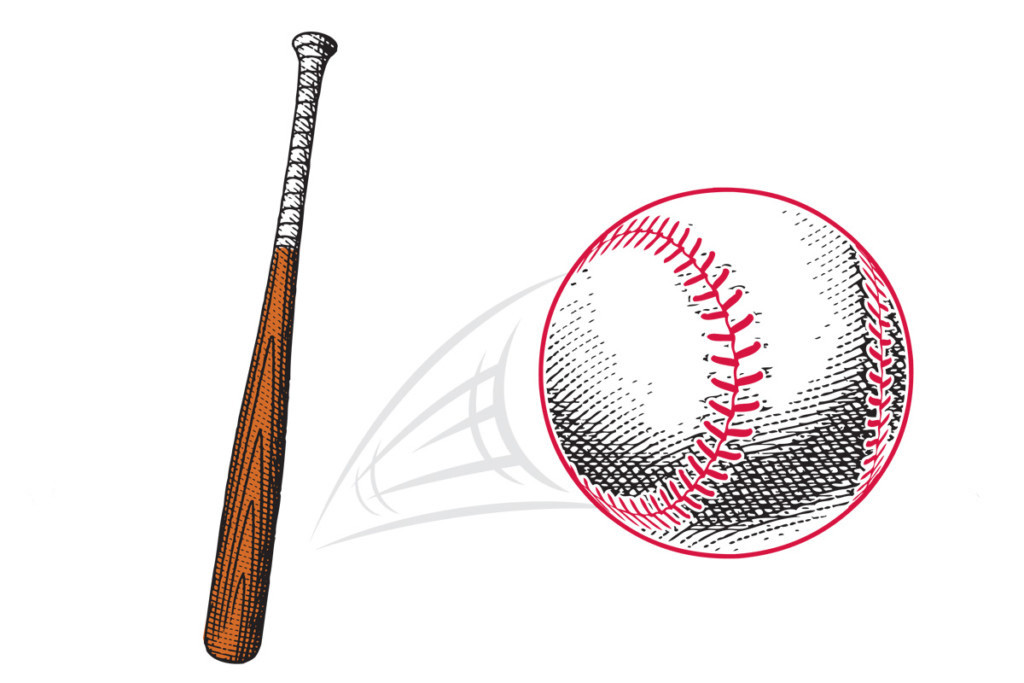 BASEBALL
Minor League
Pawtucket Red Sox @ McCoy Stadium in Pawtucket
Catch some minor league baseball this summer at McCoy Stadium and have major league fun with the whole family while cheering on the Pawtucket Red Sox a.k.a. the PawSox (the Triple-A affiliate of the Boston Red Sox). With tons of awesome giveaways and promotional nights, the kids will be happy to always root, root, root for the home team. After the final pitch on Saturday, stay for themed fireworks that will light up the summer night's sky.
College Level
Ocean State Waves @ Old Mountain Field in South Kingstown; Newport Gulls @ Cardines Field in Newport
June through August, you can scout some of the hottest upcoming talents from the New England Collegiate Baseball League. Rhode Island's two teams, the Ocean State Waves and the Newport Gulls, host players from all over the nation for three months. Bring the family to either one of these historic stadiums, grab some peanuts and crackerjacks and enjoy watching America's favorite pastime.
RUGBY
Rhode Island Rebellion Rugby League Club @ Marvel Field in Providence
Coming off a winless 2017 season, the Rebellion are looking to turn their luck around in 2018. But no matter
if they win or lose, this local USA Rugby League team never fails to keep both casual and hardcore fans engaged with eighty minutes of non-stop action.
SOCCER
Rhode Island Reds Football Club @ Mayor
Joseph M. Polise Stadium in Johnston
Rhode Island's semi-professional football (or to Americans, soccer) team is named after our state bird, the Rhode Island Red chicken. This National Premier Soccer League team prepares their players for higher level competition, which makes these games the perfect opportunity for your little soccer superstar to see their future heroes in action up close.
GOLF
Rhode Island Professional Golfers' Association @ various ri golf courses
Rhode Island is home to ninety-five professional golfers and forty-one professional facilities, and so naturally, a number of local towns will host chapter tournaments this summer and fall. Be sure to check out their schedule on nepga.com for a chance to catch and witness some professional golfers do what they do best.
TENNIS
Dell Technology Hall of Fame Open @ the International Tennis Hall of Fame in Newport
Professional tennis returns to the site of the first National Men's singles competition this July. The Dell Technology Hall of Fame Open, which will take place July 15–22, will be the Newport event to be at this summer with numerous top stars of the Association of Tennis Professionals headlining the event alongside the 2018 International Hall of Fame inductees.
ROLLER DERBY
Providence Roller Derby @ Thayer Arena in West Warwick
The ladies of the Providence Roller Derby are back and ready to take names for the 2018 season. The top two Women's Flat Track Derby Association internationally ranked teams, the Rhode Island Riveters and the traveling Killah Bees, along with three other competitive squads, will keep you on your feet all night long as they skate, ram and jam their way to victory.
POLO
Newport International Polo Series @ Glen Farm in Portsmouth
Watch some of the best polo players in the world compete all summer in the Newport International Polo Series. There are matches going on every Saturday evening until the end of September so dress up and grab your fanciest hat as you sit and enjoy this classic, elegant sport.