Green Space at the Airport
Rhode Island artists could soon see their work adorning the walls at T.F. Green.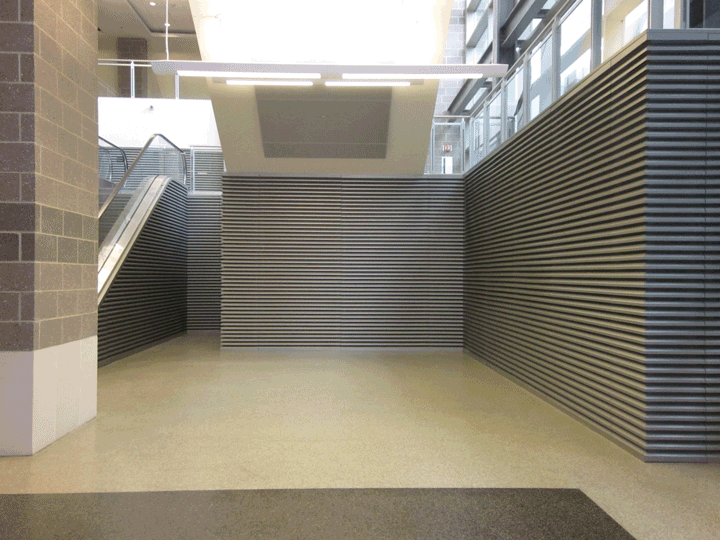 T.F. Green Airport may soon start to look a lot more like the Ocean State.
The Rhode Island State Council on the Arts (RISCA) and the Rhode Island Airport Corporation are looking for Ocean State artists to help decorate the walls of a new exhibition space at the airport.
"Some airports have a distinctiveness to them, others don't," says Randall Rosenbaum, executive director of RISCA. "This will give more of a distinctive theme to the airport."
The airport already features some public art that lets travelers know they're in Rhode Island instead of Topeka, Kansas, such as the giant sailboat in the arrivals terminal. "But there is no gallery with ever-changing exhibits of work by local artists," Rosenbaum says.
Several of the locations of the new exhibition area, known as Green Space, will be next to the Interlink, the facility connected to the airport that opened in the fall and provides links to trains, buses and rental cars. About four million people use the airport each year and would have access to the new gallery, according to Kevin Dillon, president and CEO of the airport corporation.
RISCA and the airport corporation are seeking submissions from Rhode Island residents who are not students. All media forms will be considered and the new space allows for large-scale works, according to a news release. The deadline is November 30 and a panel of artists and art historians will select with winners. The plan is to exhibit three group shows in 2012.
For more information on how to submit work, go here.