Great Gifts for the Party Girl in Your Life
Cute togs and eye-catching accessories are perfect for her nights on the town.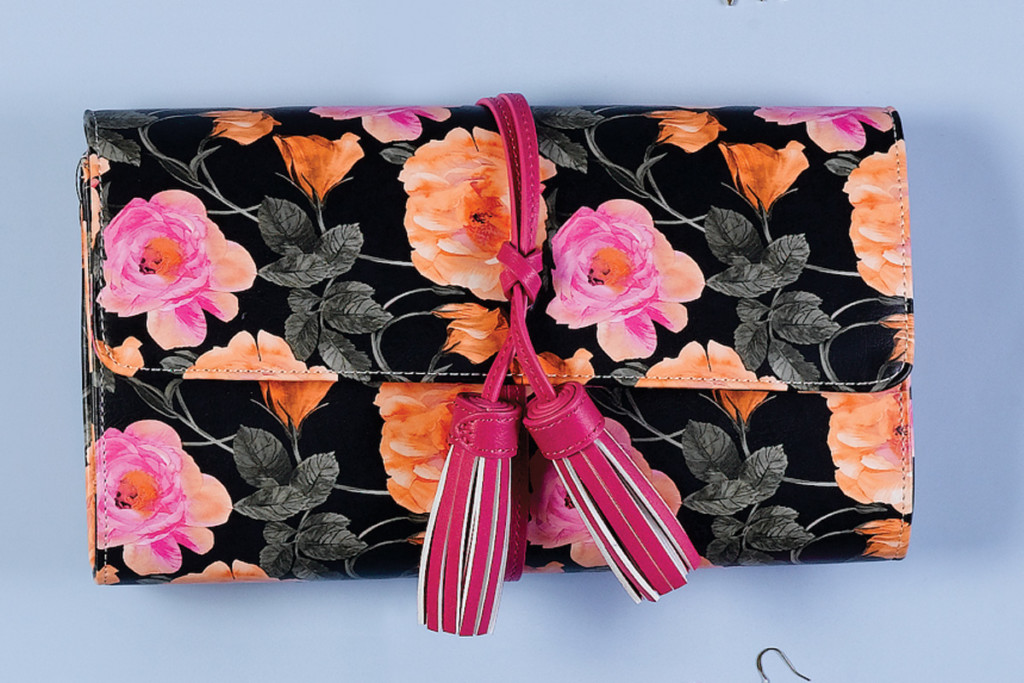 Clockwise from top left: Sequin bauble earrings, $22, J. Marcel, Providence. Free People sequin top, $98, Gossip, Wickford and Newport. Isabelle box handbag, $49; ombre three-bead earrings, $18; multi-strand sparkle bracelet, $28; minimalist sparkle bracelet, $18; J. Marcel. Jeweled tassel necklace, $28, Pink Pineapple, Newport and Wakefield. Luxury matte lipstick in "Gigi" and Vibrant Shadow in "Fearless," $12 each, Modern Love/Queen of Hearts, Providence. Sondra Roberts clutch, $60, Feminine Fancies, Barrington. Fringe earrings, $20, All That Matters, Wakefield. Colorblock cat-eye sunglasses, $18.95, Modern Love/Queen of Hearts. Beaded hoop earrings, $22, J. Marcel. Nine West "Mosh Pit" heels, $95; Milly "Jackie" skirt, $525, Feminine Fancies. Kate Loxton squared clutch, $24, Barrington Books, Barrington and Cranston.