GoPro Video: Sailing Aboard the Team Alvimedica Boat In Newport
I was fortunate enough to sail on the same boat that will be racing in the Volvo Ocean Race.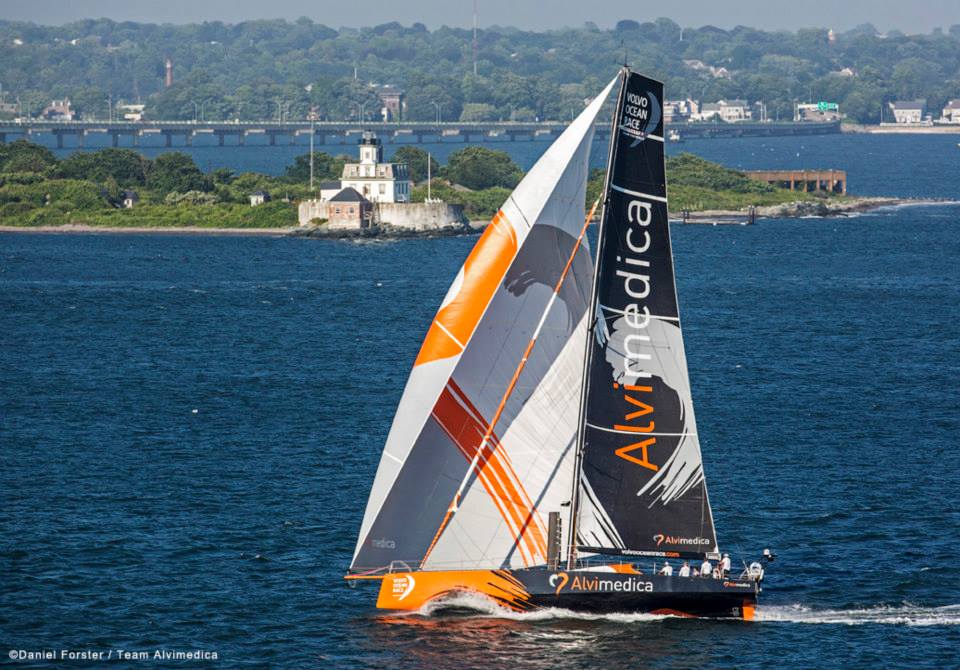 With Rhode Island's beautiful bays and beaches, many locals have grown up around the sport of sailing. Newport, a town renowned for its sailing history and culture, will find itself on the international stage next spring as the North American Stopover for the Volvo Ocean Race around the World. Charlie Enright, originally from Bristol, and Mark Towill are two members of Team Alvimedica, a nine-man crew competing in the Volvo Ocean Race.
I was fortunate enough to meet Enright and Towill and enjoy a cruise on the same boat they will be racing on their trip. Beneath a blue cloudless sky, we toured Narragansett Bay, coasting under the Newport Pell Bridge and soaking in the salty sea spray. My lovely afternoon sail under the big orange and black Alvimedica sails was a leisurely taste of the much more intense and rugged experience the competitors will endure during their race.
The competition will begin in Alicante, Spain, on Oct. 4, 2014 and last about nine months, ending in Gothenburg, Sweden. The teams will arrive in Newport on May 5, 2015 and stay through May 17. A two-week festival in Newport will celebrate the race and the sport of sailing with music, food, art and more. Team Alvimedica left for Southampton, United Kingdom, on July 9. Be sure to follow all of their adventures before and during the race, and get ready to greet all the racing boats in Rhode Island next spring!
Watch the GoPro video!