GoPro Video: Captain's View of WaterFire
Check out the popular event from the perspective of a longtime boat captain.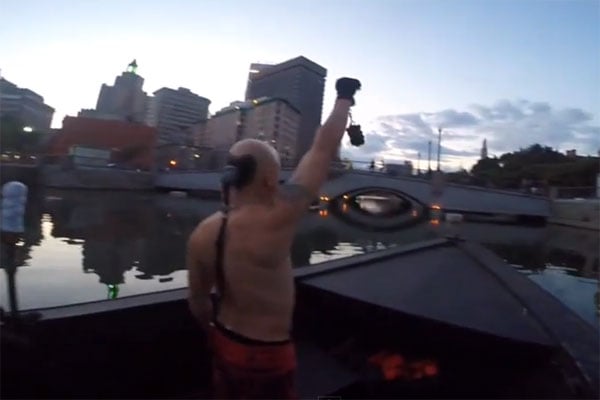 Jane Carlson knows WaterFire. As first a volunteer then a boat captain for the popular art and community event, she's been navigating Providence's rivers for the celebration for years. On August 9, she strapped a Go Pro camera on her head to give you a captain's eye view, including a Ring of Fire with torches held by Providence police officers to celebrate the department's 150th anniversary. You can check it out here:
The next WaterFire Providence is August 23. For more information, go to waterfire.org.