Good Eats at the Best of Rhode Island Party
Your ticket includes unlimited food from local vendors, two Svedka martinis, wine and Narragansett beer.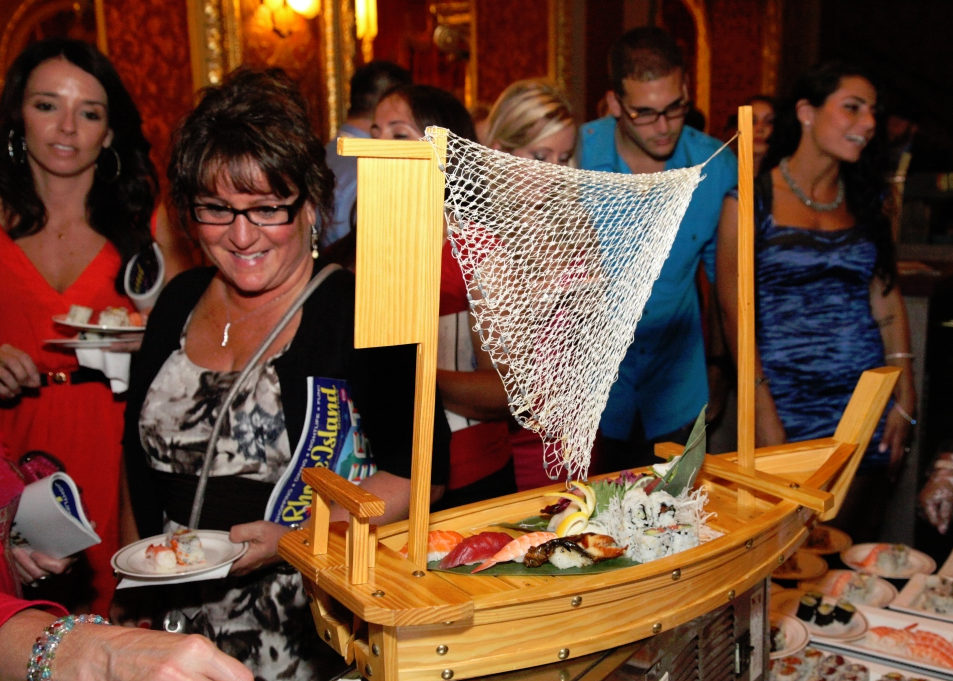 I'm hungry. In fact, I'm always hungry. But looking at the list of food vendors at this Thursday's Best of Rhode Island party, I'm downright famished.
Reminder: for $60 per person (buy tickets!), you get unlimited food, two Svedka martinis (sample the winning cocktail from our SVEDKA Best Cocktail Contest), and unlimited wine and Narragansett beer. We hear the elusive Shandy will be there— and though it is extremely valuable, you can't stuff your purse with it, or sell it on eBay!
After grabbing a drink, head to the tables upstairs and downstairs for unlimited eats from Jacky's Galaxie (serving sushi), clam cakes and chowder from Blount Clam Shack and Soup Bar, chocolate cupcakes from Gregg's, hot dogs from the Pawtucket Red Sox, pizza strips from Crugnale Bakery and coffee cabinets from Dave's Coffee.
Guests can also arrive early for the free pre-party in PPAC Square from 5:30−6:30 p.m. where Fancheezical, Angelo's Civita Farnese and Del's Lemonade will be handing out free food and drink. Del's lemonade? Yes. Free? Double yes.
The East Side Horns will play dancing music on the PPAC stage so you can burn off many of those calories consumed. I'd say wear your dancing shoes, but I am sure all the ladies will be rocking their favorite heels – the higher the better!
Buy tickets. Don't forget to tweet at the party, using the hashtag #BestofRI. Proceeds from the party benefit Learn It to Earn It.
Del's lemonade at the pre-party.
Angelo's Civita Farnese food truck.
Pizza strips from Crugnale Bakery.
Ballpark dogs from the PawSox.