Goat Hill Gathers Writers in Rhode Island
The group is hosting food writers at Chez Pascal on November 6.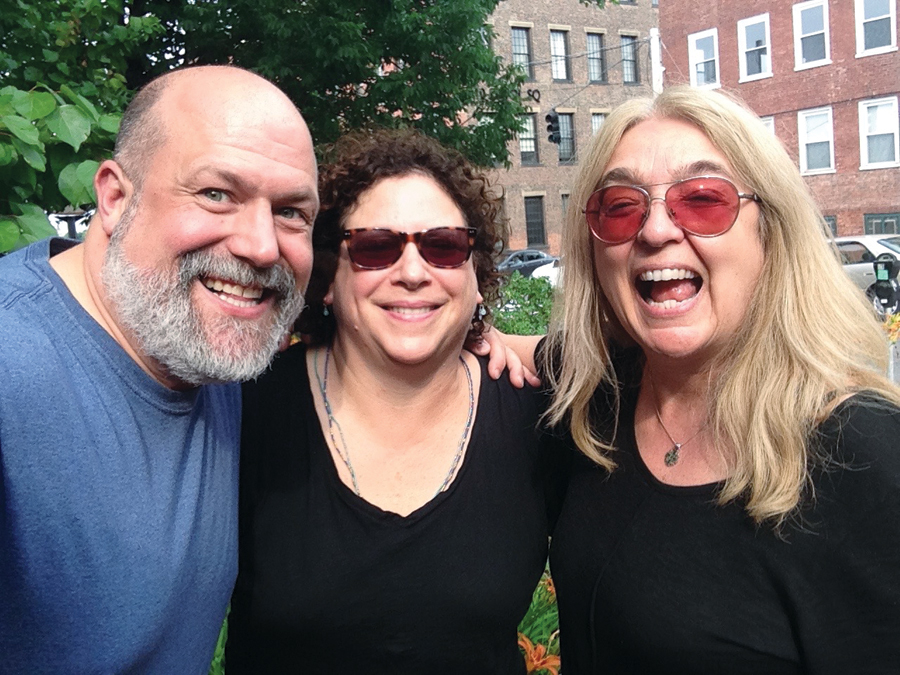 It's not easy to become a landmark in a state that was founded in 1636, but Goat Hill has firmly established its place on the map. "It is, of course, not a specific place in Rhode Island, but is evocative of a gathering place," explains novelist Taylor Polites, one of the three founders of the writers' group. "When people think of Goat Hill, we want them to think of a community of writers where great things happen."
Goat Hill is the "gathering place" of Polites, award-winning short fiction writer Hester Kaplan, and bestselling author Ann Hood. The writers' group launched in the summer of 2015. As part of the first Providence International Arts Festival, they organized Writers Behaving Badly, an evening of competitive literary games intended to celebrate "the smallest state's profound and substantive writing community with a program that is neither profound nor substantive." The following day included workshops and a panel discussion.
This month, Goat Hill hosts Food Stars (November 6 at 4 p.m.). "Food writing is one of the hottest genres right now, and we've got two of the hottest food writers, Ruth Reichl and Michael Ruhlman, coming to Chez Pascal to discuss it," Hood says. "Goat Hill wants to bring the stars of all kinds of writing to Rhode Island."
The event is free and open to the public, and guests can purchase food from the restaurant's Wurst Kitchen. goathillwriters.com