Give Mother Earth a Hand
Celebrate Earth Day at local events or make a planet-friendly art project.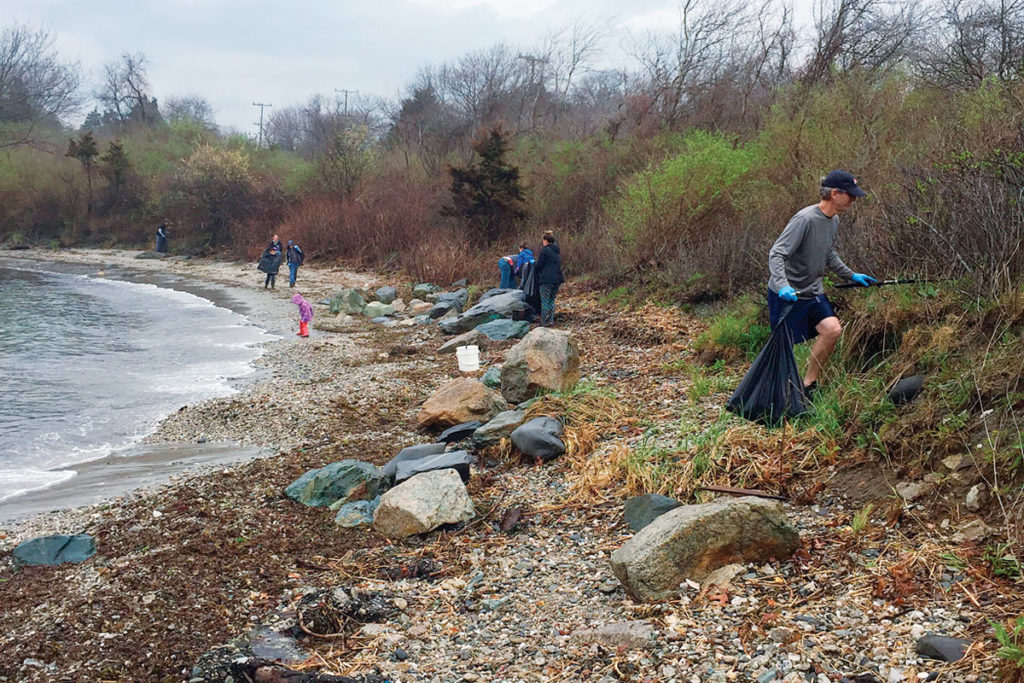 Clean land, water and air are essential to our long-term use and enjoyment of the planet. Recycle everything from envelopes to electronics, trade your incandescent bulbs for LEDs and never leave home without reusable shopping totes. There are countless ways to celebrate Earth Day on Saturday, April 22: Whether you repurpose an old sink as a bird bath or pick up trash along the shoreline, you're doing your part to help preserve our valuable natural resources. Here are a few local happenings:
Clean a beach in Jamestown. 

The Biomes Marine Biology Center is sponsoring an Earth Day beach cleanup at Fort Wetherill in Jamestown, a spot where the center finds many of its creatures. Gloves and trash bags will be provided, and all ages are welcome to participate. As a thank you, volunteers are invited to join staff back at Biomes following the event. Pre-registration is required.
April 22. 10 a.m.–noon. Fort Wetherill Rd., Jamestown, 885-4690, biomescenter.com
Take part in a five-day extravaganza in Bristol.
The Audubon Environmental Education Center is hosting a five-day exploration series that's designed to encourage kids to unplug and get back to nature. Activities include looking for insects on Monday, searching for frogs and turtles on Wednesday during a swamp stomp, exploring the seashore with buckets on Friday and more. Daily events are free with admission, and all ages are welcome. April 17–22. 10 a.m.–2 p.m. 1401 Hope St., Bristol, 949-5454, asri.org.
Party for the planet at the zoo.
Every year to celebrate Earth Day, Roger Williams Park Zoo hosts a full week of fun family events to honor conservation and our environment. Guests can enjoy special daily events, including learning about the local food system, discovering the value of natural resources and exploring the great outdoors.
April 17−21. 10 a.m.−4 p.m. Check specific schedule online. 1000 Elmwood Ave., Providence, 785-3510, rwpzoo.org.