Girl Develop It Launches Providence Chapter
The organization provides code and coffee meetups and classes.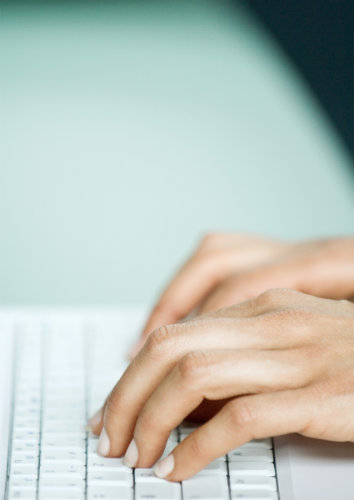 When some people think of software developers, Catherine Plotts says they sometimes picture a stereotype.
"They're in the basement, coding all day, surrounded by Doritos and Mountain Dew," says Plotts, who is a lead developer at Kenzan Media in Pawtucket. "And you know what? Don't be intimidated by that stereotype. We come in all shapes and sizes and all different levels of interest in video games."
That's part of the reason why Plotts recently launched Girl Develop It Providence, with her former co-worker, Zalyndria Crosby, who is now a junior applications developer at CVS.
"If you're interested, come out and learn about it," Plotts says. "It may surprise you."
In a field where some are self-taught or learn in boot camps while others earn degrees, Plotts and Crosby also took different professional paths.
Crosby, who is from New Mexico and has been in Rhode Island for about four and a half years, didn't have much technical experience before going to New England Tech for their associate's program in information technology, with a focus in software engineering.
"When I found the program at New England Tech, what attracted me most to it was knowing that it would prepare me to be job-ready by the time I graduated," she says.
Internships in the IT department of the secretary of state's office and the Providence Plan helped her develop her skills and taught her the importance of a mentor.
"Everyone I worked with at the Providence Plan was really amazing," Crosby says." All the tech guys — they were all guys — helped me every single day. Because doing web development can be a little daunting. There's a lot to learn actually. So everyone that I worked with always gave it to me in bite-sized pieces and was always really encouraging. So having a mentor was really significant."
Plotts, meanwhile, had started college at Rutgers as a computer science major, then switched, only to return.
"I decided about six months before I graduated that I actually wanted to go into computer science," she says. "I ended up getting an internship where I worked with a bioinformatics professor and I did a bunch of coding for her. And it was finally real world problems, not some homework assignment that's not applicable in the real world. I saw these real world problems and I was actually solving them. And I said, you know what? Coding is what I want to do."
Plotts built a portfolio and started applying to jobs after she graduated and came to Rhode Island to work. They met at Kenzan, which builds web applications for cable companies and interactive TV. As two of the only women, Plotts and Crosby would meet for lunch once a week when they worked in separate offices.
"That was really helpful because from the research I've read, not my personal experience, there is a huge problem with women coming into the tech industry and then leaving for various culture reasons," Plotts says. "And something like that weekly lunch, that was awesome for our morale. Making sure you're accomodative to women in you culture can make a huge difference."
They started the Providence chapter in May and both predict the growth of tech opportunities.
"There's definitely a gap that's coming that will need to be filled," Plotts says. "We are sometimes already struggling to find good qualified people and especially find some diversity within those qualified people. It's definitely a conversation we've been having around the office about how to do better and we're experimenting and trying to figure it out."
For Girl Develop It, they've been hosting code and coffee events about twice and month and their goal is to host at least one class a month.
The classes are typically four-part series, which are eight hours long, broken-up into two-hour segments. The current class is an Introduction to Javascript. In addition to students, Crosby and Plotts are looking to find teachers who are qualified to teach the classes.
And though Girl Develop It was originally intended for women, it doesn't exclude men and it's open to everyone who is eighteen or older as both students and teachers, Crosby says.
They're still assessing what classes the community wants and welcomes suggestions.
"We're just starting and from a high-level view of our member base, it seems that a lot of people are in that beginner role," Crosby says. "So we really have really experienced people or super beginners. So our strategy right now is just to provide a lot of intro courses."
And even if people have been professionally trained, "you're going to wind up in a situation where you need to teach yourself something. They're never going to teach you everything you need to know in school and you need to know how to figure it out on your own," Plotts says.
"A lot of web development is learning how to make pieces of code talk to other pieces of code," Crosby says. "And there are so many pieces of code out there and they all work in their own ways. It's really just about figuring things out."
"It's like a puzzle," Plotts adds. "I actually had a really big problem for the last two days and I figured it out this morning and I thought, this is why I do this job."
For more information on Girl Develop It Providence, go here.