Get Your Specs On at Moses Brown
Great Glasses Play Day helps kids get comfortable with their eyewear.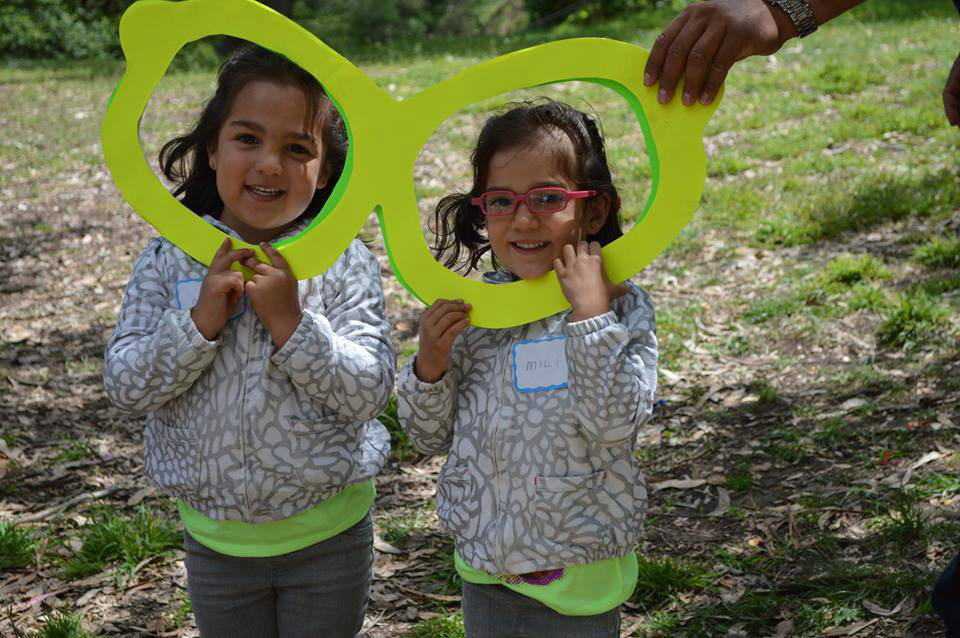 Glasses have come a long way since I got my first pair of Flintstones frames at age twelve. But it's still not the easiest thing to be a kid on the playground sporting spectacles.
Moses Brown recognizes that four eyes can be better than two, and should be celebrated. The Providence school is joining groups in more than thirty cities around the United States for Great Glasses Play Day this Saturday.
The event at the MB Playground is about more than fashionable frames. The purpose is to support kids with vision problems or who are visually impaired, and to let people know about the importance of early screening to address vision problems before they get worse, according to Becky Biggs, who works at Moses Brown and has co-organized the event.
They can range from needing corrective prescriptions to conditions like strabismus, in which eye muscles don't align, causing crossed vision, and amblyopia, more commonly known as lazy eye.
"In general, it's designed for children to feel comfortable and great about the way they look in their glasses or patches," Biggs says. In addition to informational brochures, the event will include a children's story, plus games, crafts and pizza and a Family Day T-shirt.
For additional resources, including lots of books about kids who wear glasses, go to Little Four Eyes and the Children's Eye Foundation. And here's more information about common childhood problems with vision.
Great Glasses Play Day is May 7 from 11 a.m.-1 p.m. Free. The MB Playground is located between the Lower School and Campanella Field/Odell Track, Moses Brown School, 250 Lloyd Ave., Providence, mosesbrown.org.