Get Art Delivered With GoGoGiraffe
Atabey Sanchez-Haiman, who owns Giraffes and Robots, has set up a delivery service for her colorful artwork so people can give lasting gifts.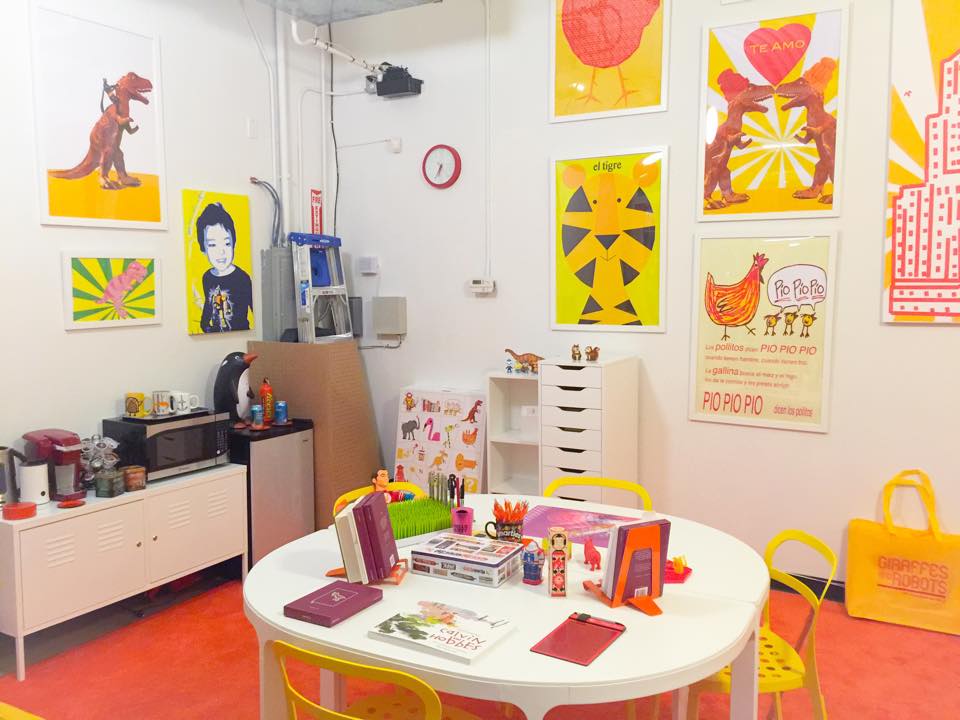 Do you like dinosaurs? Yeah, you do. Or you know someone who does.
Good news. Atabey Sanchez-Haiman, who founded the company Giraffes and Robots and created an adorably ferocious Giant T-Rex and other science-inspired art, has launched a delivery service in Rhode Island called GoGoGiraffe.
"The only current options available to send someone a gift delivered to their office, hospital room or home are flowers, chocolates or fruit," Sanchez-Haiman says. "They are all consumable and perishable items, so after the joy of receiving them, they get enjoyed for a few days and that's it. My idea is that by giving art, the joy of the moment can last forever."
You can order small, framed art prints or original paintings that would look great in an office, kitchen or baby room.
"I want Giraffes and Robots to be another option when someone wants to send a beautiful, lasting gift to say, thank you, congratulations or I love you," Sanchez-Haiman says. "Something different, original and locally produced, to make the recipient smile."
Sanchez-Haiman studied biology at Brown and wanted to be an astronaut before becoming an artist. You can read more about her here. To place an order with GoGoGiraffe, call 401-831-4646 (GOGO).
If you'd like to check out her work in person, Sanchez-Haiman is also hosting a grand opening and sale at her Pawtucket studio on June 14. Kids can come and color in reproductions of her illustrations as parents browse.
The opening runs from noon-7 p.m., Hope Artiste Village, Studio 2219, 1005 Main St., Pawtucket, 347-762-6871 (ROBOTS-1), giraffesandrobots.com.