Gastros Puts a Gourmet Spin on Hot Dogs and Sausages
The Providence food cart is mixing up the mobile vendor scene with housemade sausage sandwiches and charcuterie.
Owen Doyle and Travis Gervasio are carting their housemade hot dogs and sausages around Providence to rave reviews. The co-owners launched Gastros mobile food cart in 2015, getting the business off the ground while working unsatisfying corporate jobs. Now they've been able to quit those positions and move on to full-time touting of their recipes, including bacon cheddarwurst, smoked chorizo and chicken sausages as well as customized hot dogs, chili cheese dogs and Mexican street corn dogs, all served with housemade condiments and fresh herbs on locally baked garlic butter toasted brioche buns. They also serve sides of potato salad, pickled vegetables, beef jerky and marinated olives.
The partners met at Johnson and Wales University where they studied hospitality management and worked a series of culinary-minded gigs. "We connected because we have a similar entrepreneurial spirit," Doyle says. "We knew we were destined for something greater than just working for someone else."
To get Gastros going, Doyle, who is the operator, and Gervasio, the chef, pooled their savings to purchase a food processor and stuffer, then they dedicated funds to research and development. They tasted dozens of sausage and hotdog brands before coming up with their own renditions. "We entertained this idea of purchasing a hot dog cart and making all the hot dogs in house from scratch with nothing but top quality ingredients," Doyle says. "We talked about it and then the next day we started buying equipment. We didn't get any investors, we used all the money we saved ourselves to do what we wanted to do."
And these aren't your average hot dogs. Gervasio is a self-taught master who specializes in charcuterie, working out of the USDA facility New England Charcuterie in Waltham, Massachusetts, where he hand-processes many of the Gastros products using top of the line equipment. "We're using nothing but Heritage pork, all natural casings and top quality ingredients all the way through with all of our sausages," Doyle says.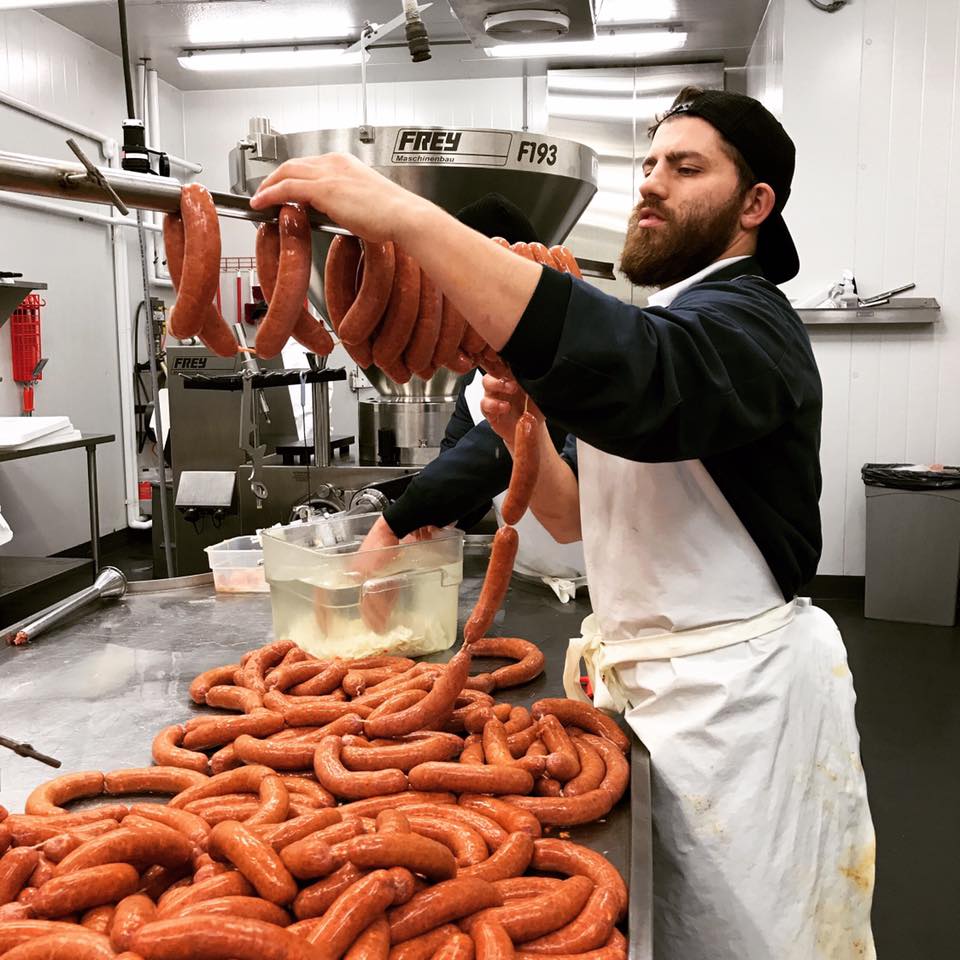 They put their own spin on food cart fare by focusing on presentation. The sausages and buns are perfectly grilled and toasted, and topped with swirls of housemade condiments like cilantro cream, herb mayo and beer braised onions made with a brew from Long Live Beerworks. "We wanted to beat the stigma of a dirty water cart," Doyle says with a laugh. "We think about the way we put on our condiments, and the way things look. We take deep pride in toasting those buns perfectly. You only have one chance to do it well."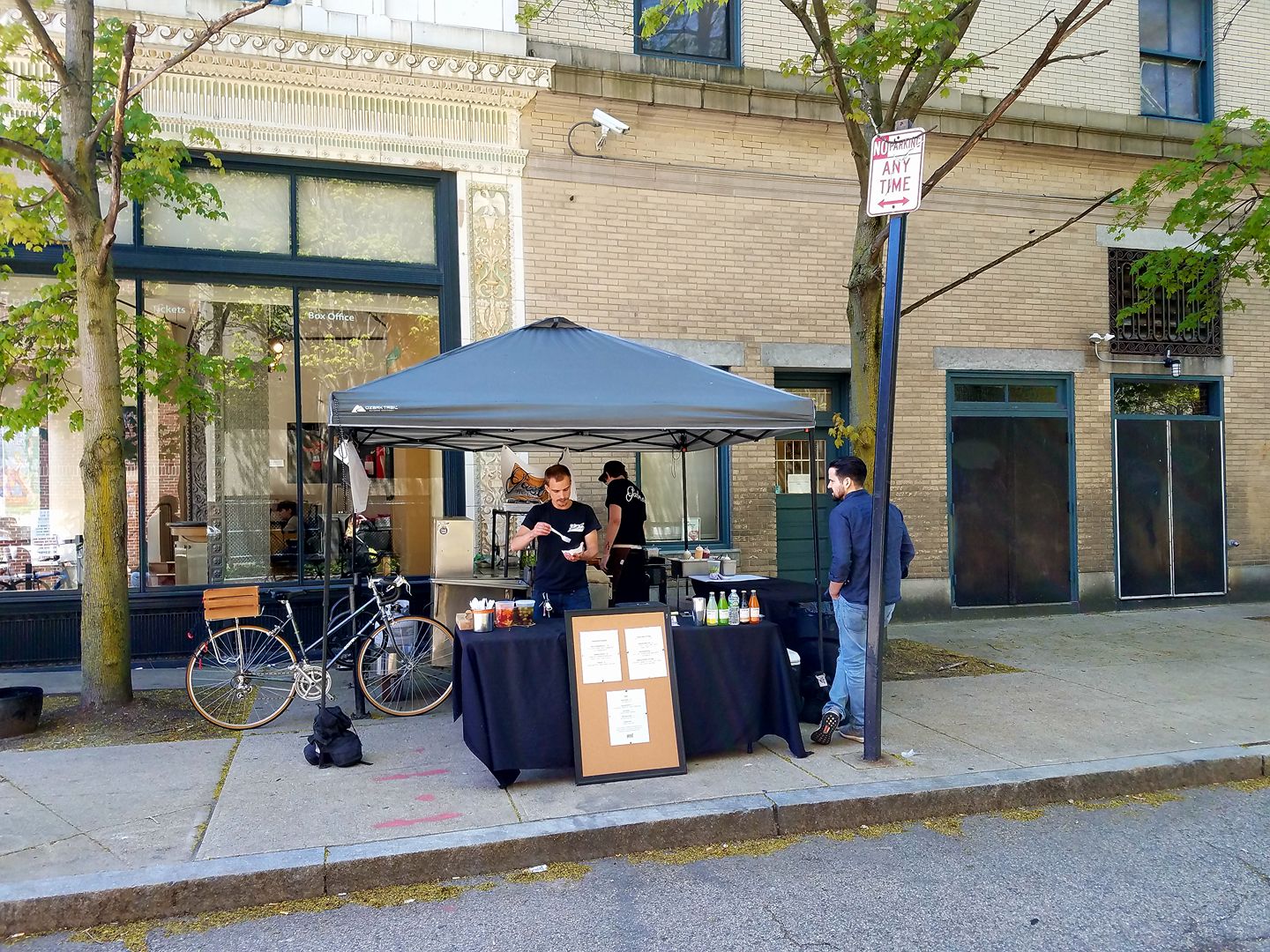 Gastros also caters events, and you can find them out and about five or six days a week, including Thursdays from noon to 2 p.m. outside Trinity Repertory Company and from 5 to 9 p.m. at Long Live Beerworks. They also participate in Food Truck Fridays at Roger Williams Park's Carousel Village, and can be found at other locations by following their Instagram, Facebook and Twitter feeds.
In the near future, the partners plan to sell packaged sausages and hot dogs for retail sales at farmers markets and to restaurants, and they will also produce more charcuterie, starting in July. "We'll be doing more cured meats like lomo, copas, salamis, beef jerky and pepperoni," Doyle says. "We want to keep it small-batch, artisanal and authentic." gastros401.com