From The Publisher: Summer Memories
Remembering Rocky Point and the Looff Carousel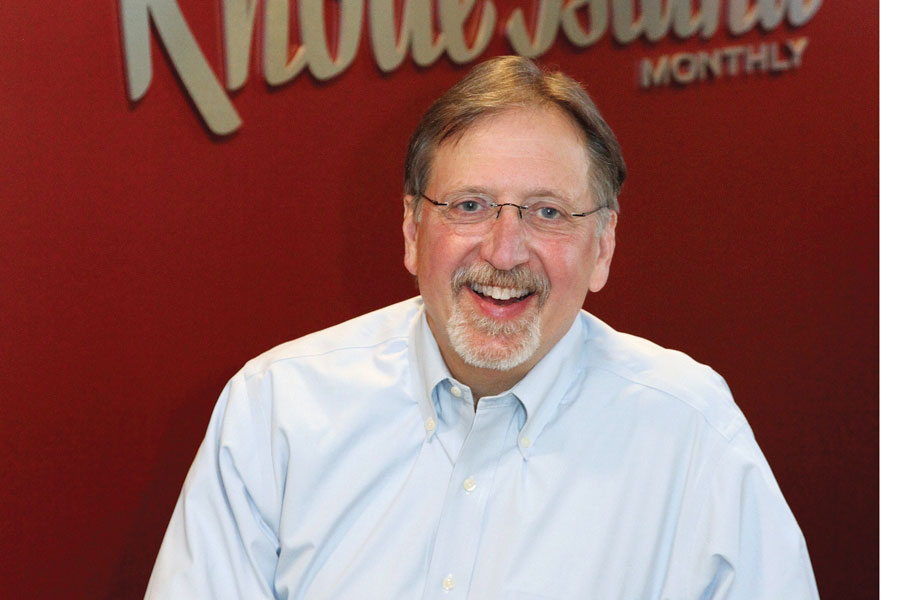 It was the '60s; my parents took me and my siblings to Benson's Wild Animal Farm in Hudson, New Hampshire. They were dying to get a photo of us on the elephant with the painted face (the farm gave rides) but it scared the heck out of me — so they had to settle for the concrete statue nearby.
Our summer guide always makes me nostalgic for "things that used to be." Jolly Cholly's amusement park in North Attleboro was so popular, cars would line up for miles to get in. The late Bob Tasca Sr. (always a savvy marketer) displayed some of his edgier roadsters there because the crowds were massive. In nearby North Dartmouth, the venerable Lincoln Park, which opened as a picnic area in the late 1800s, became a full-fledged amusement park at the turn of the century. Family outings to both places were, like Benson's, a once-a-year event (because we had to drive "all the way to Massachusetts").
Here in Rhode Island, we boasted not one but two amusement parks on either side of the bay. The one whose history has been most celebrated in film and folklore is, of course, Rocky Point. With its massive 4,000-seat shore dinner hall, it drew year-round audiences for concerts and political fundraisers with its idyllic location on the bay. Concerts were often complemented by fireworks displays, and rides like the Log Flume, Freefall and Corkscrew roller coaster were considered almost Disneyesque of the era.
Across the bay, a Brooklyn carousel manufacturer, Charles I.D. Looff, moved his operation to Crescent Park in Riverside where his "showroom" stands to this day. It too blossomed into a thriving amusement park on the East Bay.
Insurance, safety regulations and in some cases natural disasters (like the hurricane of '38) caused the demise of all of these places "that used to be."
This year's summer guide ("Summer At Last") doesn't have Ferris wheels but it abounds with food festivals, fashion and suggestions for quenching your thirst and satisfying your hunger the way the best clam cakes and chowder from Rocky Point once did.