From the Publisher: Sneak Peek at Fall
High school rankings, excellence in nursing and more in our September issue.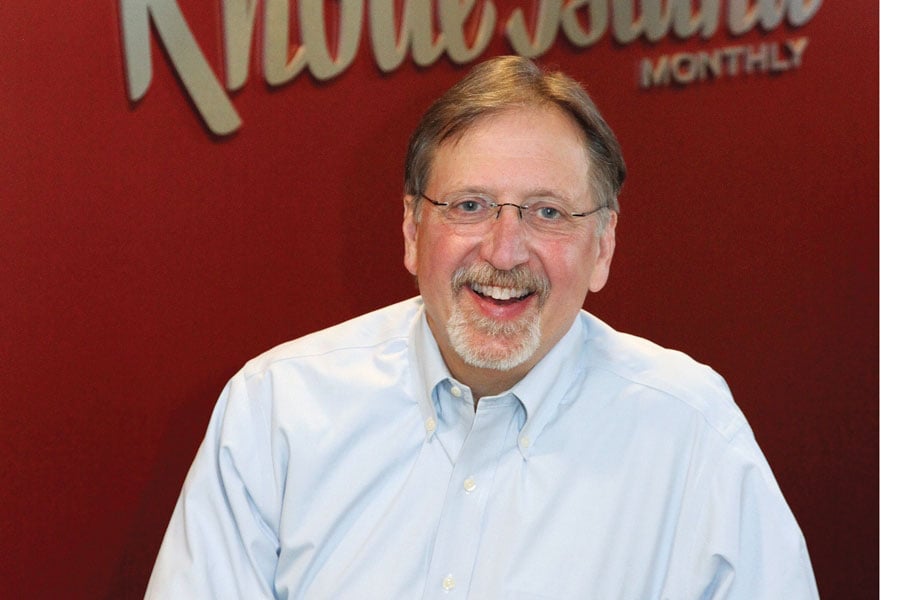 There is only one thing in the world worse than being talked about, and that is not being talked about. –Oscar Wilde
Having worked in retail advertising and sales promotion during my eclectic career, advertising messages, in-store merchandising and the timing of the same are one of the more curious interests that clutter my equally eclectic mind. While I understand the why, the how and the reasons behind selling cycles being advanced every year, it doesn't mean I like it. This past July, I was both dumbfounded and disheartened to hear "end-of-season clearance" messages filling social and traditional media. End of season — what season? It's still summer folks, let's not put the ice melt and shovels on the floor just yet.
In a way, working in the media landscape that is more and more cluttered with messages should prepare me for staying ahead of the curve. Sure, we have plans for everything from Holidays, our shopping guide, to the January issue, but I am not ready to count down the shopping days to Christmas just yet.
It seems like just a few weeks ago on a glorious Rhode Island summer day I pointed out an ark-like cargo ship to someone I was with, explaining its contents were not oil nor scrap metal but probably a retailer's holiday merchandise.
But the September issue is here, with a focus on education, including an exclusive ranking of the state's public high schools, a profile of an unusual middle school mentoring program involving wrestling and a behind-the-scenes visit to the state crime lab at URI.
In addition, we are pleased, in conjunction with the Rhode Island State Nurses Association, to feature the first Excellence in Nursing Awards program, recognizing health care professionals who are so critical to the quality of care and are often one step back from the spotlight.
While the perceived end of the season, at least in my mind, is not quite here yet, the start of the academic year is filled with opportunity for students and teachers alike.
Mark Twain once said, "A man who chooses not to read good books has no advantage over a man who can't read them." Amen to that.
Enjoy the Rhode. –J.J.P.