From the Publisher: In Search of the Real Thing
John Palumbo describes some favorite places.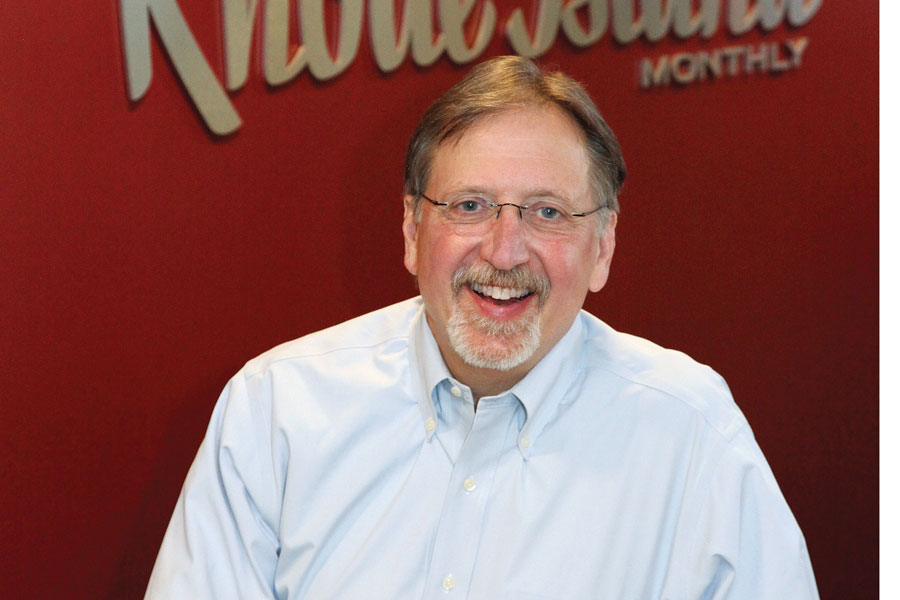 During a reflective time — the start of a new year — this issue takes a look at Rhode Islanders' favorite places around the state, and asks them to share why they're so special.
My favorite places are, well, real places. Whether it be the serenity of a walk through Roger Williams Park on a summer day or along any of our beaches year round or the focused solitude and solidarity of a night at WaterFire, these are real sensory experiences complete with sights, sounds, smells and that eclectic cosmic electricity that reminds you why it is a favorite place.
There has been much written, make that lamented, about the impact of the Internet and social media on life in general. And while I view it as entertainment and communication, it is far from being a substitute for life.
To me, it can be a cop out for doing things the "hard way," like traveling to Italy instead of checking out the appropriate YouTube channel. I don't want to see what culinary masterpiece you created and are about to devour on Facebook. I want to taste it with caloric intake guilt in full throttle. I really don't need to know about the intimate details of your pet's gastronomic problems, your children's hygiene challenges or anything in that genre that folks so desperately feel they need to share in tweets and posts, in full glory for the world to consume.
Am I condemning social media? Absolutely not; it is ingrained in our lives and is here to stay.
I just don't feel it is a substitute for living your life — with that cosmic electricity especially.
Enjoy the Rhode. –J.J.P.