From the Publisher: Grow Lights
John Palumbo introduces the Rhode Islanders of the Year.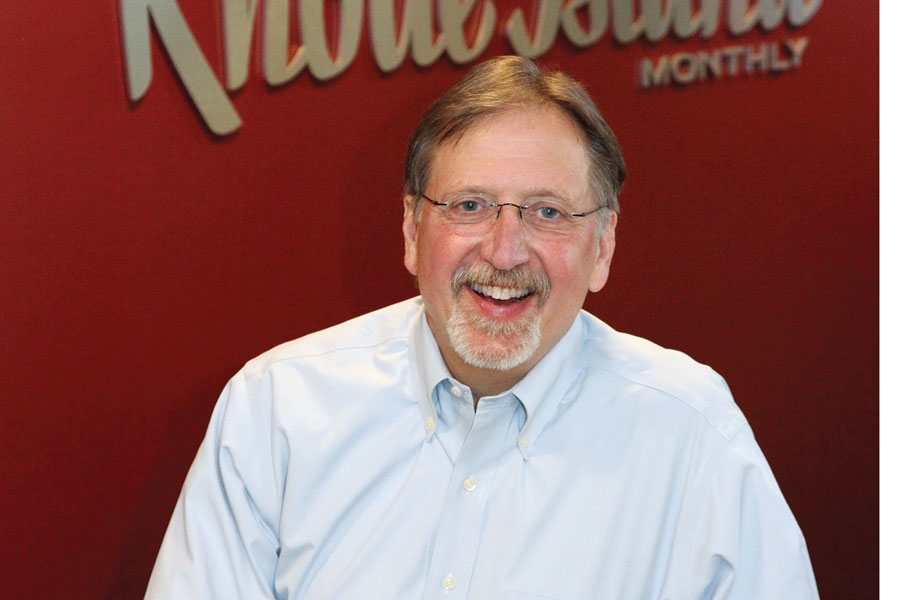 This old Greek proverb seems appropriate to introduce December's cover feature, "Rhode Islanders of the Year": "Society grows when old men plant trees for shade they will never see."
This issue takes a look at Rhode Islanders who have pushed beyond their everyday lives to make an impact, both large and small, on our state in 2015. It is not a list exclusive to the high profile or powerful. In fact it is anything but that.
These are folks who do not seek recognition or praise for their good work. Their drug of choice is an elixir of passion, persistence and progress that makes where we all live better in so many small and subtle ways.
That same passion is charismatic, inspiring others to follow, and to lead when the time comes to hand over the baton.
They are natives, transplants, new arrivals who are driven by the recognition of the special place they have bragging rights to.
They do not occupy the corner offices, the boardrooms or the hallowed halls of the private clubs. Most are worker bees often toiling in obscurity and challenged by the unrelenting cynicism that is simply part of human nature.
Are there more to add to the list? Sure. That's why we hope to make this an evergreen, annual feature in Rhode Island Monthly.
After more than four decades of working in the place where everybody knows a guy or at least his cousin, where (at least at my age) one can recite a litany of "where things used to be" (and give directions by them of course), I am constantly amazed by the stories, the people, the talent, the creativity and, yes, the passion we uncover every new day.
Perhaps that's why we have been doing what we've been doing for nearly twenty-eight years.
Enjoy the Rhode. –J.J.P.