FringePVD: What You Need to See
The second-annual Providence Fringe Festival, presented by Wilbury Theatre Group in collaboration with URI Providence, packs nearly 100 shows into five days.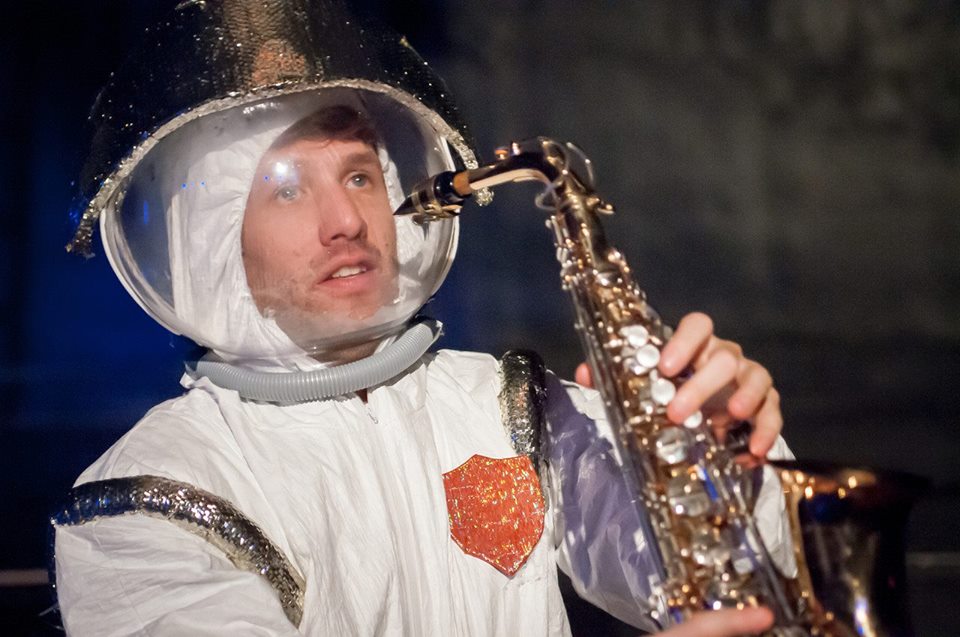 The Providence Fringe Festival kicks off next Tuesday, July 21, and I'm weak-kneed over the choices. Spoken word by Christopher Johnson? I'm there. A satirical "Seinfeld"-inspired Play About Nothing? Why not. Creature theater in space with the Big Nazo Lab? Oh, the oddity. I love it.
Most shows are $5 to $10 each, and that means you can — and should — catch five or more performances for the price of one regular season ticket at the state's top theaters. Best yet, 100 percent of proceeds go straight to the performing artists.
The festival is a mixed bag, too. Earlier this year, performing artists were picked at random from a lottery of submissions. No censuring, either; the artists submitted an idea and the $30 application fee, and the rest was up to fate.
"Honestly (no joke) there's some incredible stuff in the festival this year and it's all exactly what the Fringe Fest is all about," says Josh Short, artistic director of the Wilbury Theatre Group and executive director of the festival. "New plays, yes, but also puppets, movement pieces, improvised multimedia shows and even Macbeth as a card game."
Short encourages spontaneity; choose a show you wouldn't otherwise see, he says. But if you, like me, are nearly debilitated by the options, check out a few of Short's FringePVD picks:
It's a Spaceship Now, Stuart Wilson
July 22, 9 p.m.; July 24, 8 p.m.
Wilbury Theatre Group, 393 Broad St., Providence
"Stu developed this show a few years ago as the first show in [Wilbury Theatre's] New Works program and it was a huge hit," says Short. "It's about one guy's personal journey to the moon (literally and figuratively) and Stu's been working on it over the last year, so I'm looking forward to seeing this as a brand new experience."
Where the Wild Things Are, Andrew Polec
July 21-25, 8 p.m.
The Dean Hotel, Room 202, 122 Fountain St., Providence
"I loved this book growing up (and still now) and I'm dying to see how Andrew's turned it into a one-man show," Short says. "On top of that, he's performing it in a small room at the Dean Hotel. Each performance will be able to have only twelve to fifteen audience members because the room is so tight. I've seen [Polec's] work as a student at the consortium and onstage at Trinity, and I can't wait to see how he pulls this off."
Something About the Weather, S. Hollis Mickey
July 22, 8:30 p.m.
Aurora Providence, 276 Westminster St., Providence
"She's blending live performance with mixed media to tell 'an immersive ode' to the TV weatherman," says Short. "And I hear that there may or may not be a weather balloon…."
"Search for the Forbidden Blank: An Improvised Choose-Your-Own-Adventure with Puppets," the Improvised Puppet Project
July 25, 8 p.m.
AS220's Black Box Theatre, 95 Empire St., Providence
"Honestly this title says it all for me," says Short. "The Fringe Fest is all about performance art outside the 'norm' and an improvised choose your own adventure story (with puppets!) basically takes the cake."
"We're still gonna love you when you're old," Jetpack Superheroes
and
"love, possibly?" by WilburWilburNealbur
July 21-25, various evening show times
The Avenue Concept, 304 Lockwood St., Providence
"The Jetpack Superheroes are an out-of-town troupe that makes comedic love songs, and WilburWilburNealbur is a very talented improv troupe," Short says. "We've team them both up at the Avenue Concept's beautiful backyard stage for the week."
The Providence Fringe Festival takes place from July 21 to 25. Shows are staged at various venues in Providence. For more information, visit fringepvd.org, and don't miss the opening party, July 20 from 7 to 10 p.m. at Aurora Providence, featuring performances by the Big Nazo Band, Marc Kaplan, Hannah Thompson, Chifferobe's TropiGals and more.