Fresh Pasta 101
Nothing is more representative of Italian cooking — or more revered — than pasta. Sure, dried is convenient, but the experience of eating fresh pasta is the reason Italy is worth a culinary pilgrimage across the world.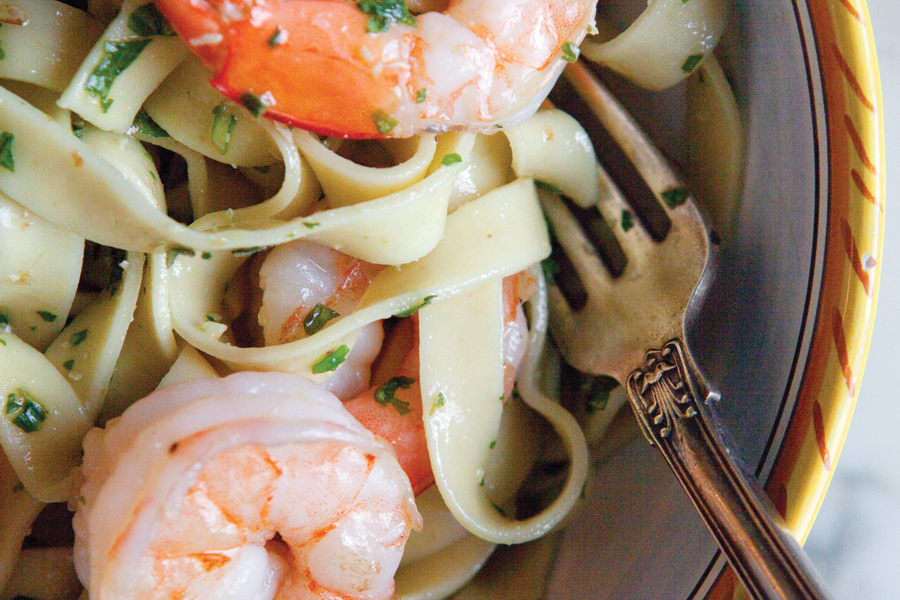 At Fatigati's in Portsmouth pasta maker extraordinaire, Greg Fatigati, shows us the art of the meal.
1. Knead dough until smooth, adding water if it's too dry or sprinkling flour if sticky. Rest at room temperature an hour.
2. Using a pasta maker, roll small portions of dough through several times to reach desired thickness.
3. and 4. Use cutting attachment to make fettuccini, spaghetti or other shapes. Dust pasta with semolina or flour; place on baking sheet or drape over rolling pin until ready to cook.
Too hands on or haven't got the time? Buy Fresh Pasta
The most recognized source for fresh pasta, Venda is shaping ravioli non-stop while the rest of us are still sleeping. Everyone's got their favorites but the broccoli rabe and goat cheese as well as the cinnamon-spiked sweet potato with just a bit of prosciutto are the reason people love pasta.
After attending and teaching at the C.I.A., Chef Greg Fatigati settled in Portsmouth to stock the East Bay with Italian staples. Stock up on seafood or squash ravioli and be sure to keep plenty of fresh lasagna sheets on hand for leftover stews, roasts or vegetables.
Phil DeDucca carries on the family tradition of making every meal worthy of a celebration. All the basics —fettuccini, pappardelle, linguini — are available but it's the tender gnocchi paired with Nonni's gravy that we can't resist.
Though they've taken to serving dinner on Saturday nights, East Providence residents have long turned to Italian Corner to plan every other night of the week. Linguini, fettuccini, angel hair and one of the best meat raviolis we've had — filled with beef, pork and Grana Padano — keep this low-profile market filled with regular customers.